Posted in: Comics | Tagged: Batman, captain america, comic cons., Comics, Comics in Education, entertainment, Wizard World Minneapolis
---
School Yourself: Batman, Bob Dylan, Indie Comics And More At Wizard World Minneapolis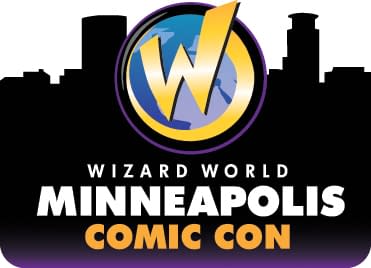 If you're heading out to Wizard World Minneapolis this fine Friday or Weekend, there's plenty of excellent programming to take advantage of from a spotlight panel with Dan Jurgens, to a focus on Batman, the role of comics in education, Captain America as super-patriot, and of course, how to write comics. Get educated and get some insider tips on the comics medium along with all the spectacle of the con.
The programming schedule is as follows:
FRIDAY, MAY 2:
6:00 – 6:45PM
ONE-ON ONE WITH DAN JURGENS
Dan Jurgens is an accomplished creator who both writes and draws the adventures of the comic book industry's most legendary characters including Superman and Spider-Man. His storytelling talents have breathed life into the most noteworthy properties from DC Comics, Marvel Comics and more. Dan has also created numerous characters that have become enduring staples in their fictional universes while stretching to other media as well. Dan speaks about his work and career with comics writer and editor Danny Fingeroth (Superman on the Couch). (M100 E)
SATURDAY, MAY 3:
11:00 – 11:45AM
1939: THE YEAR THAT CHANGED EVERYTHING (BATMAN WAS JUST THE BEGINNING!)
75 years ago, as fateful events that would lead to the outbreak of World War II in September 1939 were coming together in Europe, the U.S.A. was experiencing an explosion of popular culture. In 1939, Batman debuted in Detective Comics #27; Timely (later Marvel) Comics released Marvel Comics #1, showcasing the first Marvel superheroes, Sub-Mariner and the Human Torch; and Hollywood produced classic films including The Wizard of Oz, Gone With the Wind and Stagecoach. Discussing historical and cultural factors that made that year so important is a panel including Dr. Alex Lubet (University of Minnesota), pop culture expert Aaron Sagers, and Danny Fingeroth (Disguised as Clark Kent: Jews, Comics, and the Creation of the Superhero.) (M100 B)
1:00 – 1:45PM
THE COMIC BOOK AND ME: BOB DYLAN AND COMICS
As he has profoundly affected creators in all media, Bob Dylan has influenced comics and graphic novel writers and artists for the past five decades. Showing and discussing Dylan homages and references in comics through the years (including Moore and Gibbons' Watchmen) are Dr. Alex Lubet (a Dylan expert who teaches Bob-courses at the University of Minnesota) and Danny Fingeroth (The Stan Lee Universe.) (M100 I)
3:00 – 3:45PM
SUPERSTAR ARTISTS ROUNDTABLE WITH KEVIN MAGUIRE, BARRY KITSON, CHAZ TRUOG AND DOUG WHEATLEY
Five of the top artists in comics talk about their careers, their craft, the comics business and whatever else might come up. Join Kevin Maguire (Justice League; Captain America,) Barry Kitson (Thor; X-Force,) Chaz Truog (Coyote; Animal Man) and Doug Wheatley (Star Wars; Batman) for this pencil-powered panel. Danny Fingeroth (How to Draw Comics from Script to Print DVD) moderates. (M100 I)
5:00 – 5:45PM
INDEPENDENT COMICS CREATORS ROUNDTABLE WITH: ZANDER CANNON, ZAK SALLY, VINCENT STALL, AND URSULA MURRAY HUSTED
The model of comics creators tethered to one or two major publishers, working on adventures of corporately-owned characters is no longer the only game in town. Many of the top talents in comics work either exclusively on their own material, while others work both sides of the street, alternating independent work with mainstream assignments done in their own distinctive styles. Here, speaking about how they have forged their own paths, are some of the most distinctive creators in comics today: Zander Cannon (Double Barrel; Heck,) Zak Sally (Sammy the Mouse; Recidivist,) Vincent Stall (5M The Busline Diary; Jetsom) and Ursula Murray Husted (Drawing on Yourself; The Lions of Valletta.) Danny Fingeroth (How to Draw Comics from Script to Print) moderates. (M100 I)
6:30 – 7:15PM
CAPTAIN AMERICA VS. SUPERMAN: THE BATTLE OF THE SUPER PATRIOTS
One started as a car crushing super human before fighting for "Truth, Justice and the American Way." The other began as a flag-clad symbol of propaganda before breaking with the government. And in 2016, sequels to their movies will go head to head on the same weekend. Join pop culture expert and TV personality Aaron Sagers, along with other geeky pundits, as they talk Cap vs. Supes in a discussion about the icons have crossed paths, evolved, stayed similar or became radically different. (M100 E)
SUNDAY, MAY 4:
12:00 – 12:45PM
GETTING RESPECT: COMICS GO TO COLLEGE
Comics and graphic novels have come into their own as subjects worthy of—indeed, demanding—attention from academia. Historians and cultural theorists teach courses, hold conferences, and publish books on various aspects of sequential art colleges and universities teach courses in comics as literature and social history as well as how to make them. Here, to give an overview of various ideas about and approaches to comics studies are a cross-section of comics scholars and teachers, including Barbara Schulz (Minneapolis College of Art and Design—MCAD—Comic Art Degree Program), Ursula Murray Husted (University of Wisconsin Stout), and Dr. Alex Lubet (University of Minnesota). The panel is moderated by Danny Fingeroth (The Rough Guide to Graphic Novels.) (M100 I)
2:00 – 2:45PM
HOW TO WRITE COMICS WITH ZANDER CANNON, ZAK SALLY AND DANNY FINGEROTH
Accomplished comics writers Zander Cannon (Top Ten; The Tick,) Zak Sally (Sammy the Mouse; Recidivist) and Danny Fingeroth (Deadly Foes of Spider-Man; How to Create Comics from Script to Print) show and tell you how to write comics and graphic novels, going from initial idea to outline to script to finished story. Plus, the panelists will answer your questions about both the creative and business sides of the comics writing profession, including how to find an artist to work with (hint: a comics convention is the number one place!) and how to write exciting dialogue! (M100 I)
---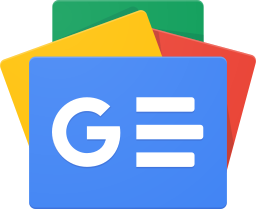 Stay up-to-date and support the site by following Bleeding Cool on Google News today!