Signal Has a Problem With Black Lightning in This Batman and The Outsiders #1 Preview
Batman and the Outsiders may have suffered from a delayed launch, but the first issue spinning out of writer Bryan Hill's story in Detective Comics is set to hit stores this week, with art by Dexter Soy. And this preview, pilfered from AV Club, shows that some of Black Lightning's new trainees are going to require a little bit of discipline. It all starts when Signal and Orphan refuse to wait for backup when taking on a villain wielding a gatling gun.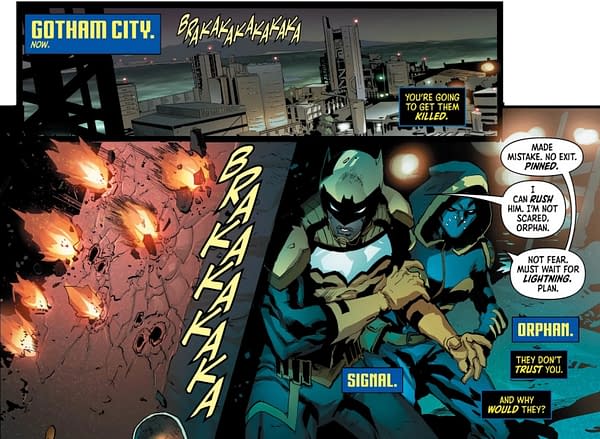 This forces Katana and Black Lightning to rush in and save the day… but afterward, Signal is less than grateful…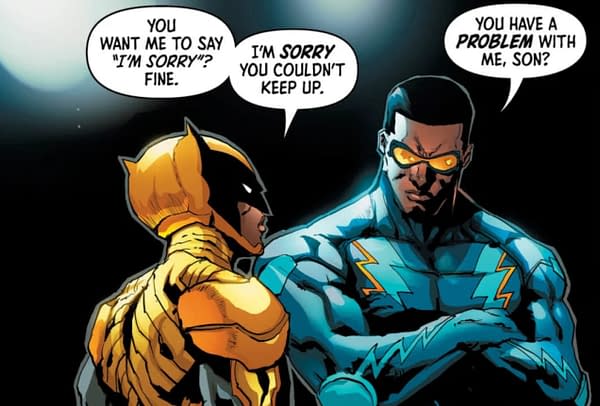 And he's got the teenage angst to back it up!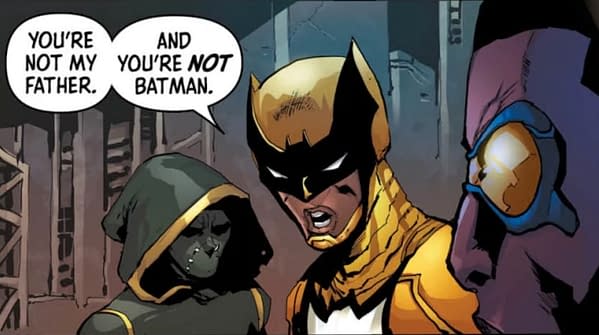 But Black Lightning isn't about to just sit back and take it.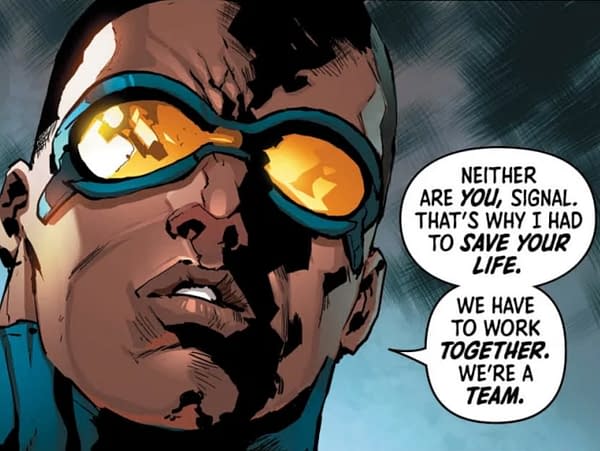 Batman and the Outsiders #1 hits stores on Wednesday. Check out the full preview below.
Batman and the Outsiders #1
(W) Bryan Hill (A) Dexter Soy (CA) Tyler Kirkham
When the quest for justice drives Batman into some morally ambiguous areas, he calls in the most moral man he knows: Jefferson Pierce, a.k.a. Black Lightning, and his team of operatives known as the Outsiders!
Several years ago Batman personally put the Barrera family into hiding after they suffered through terrible experiments at the hands of an organization called the Ark. Now all but one of them have turned up dead…and Batman needs to locate Sofia Barrera before the wrong people get their hands on her-and her surprising power! But it wouldn't be Batman without a hidden agenda, would it? And when Black Lightning, Katana, the Signal and Orphan find out what Batman is really up to, their every loyalty will be called into question.
In Shops: May 08, 2019
SRP: $3.99