Something Is Killing The Children #1 Gets Third Printing Before Publication as Once & Future #1 Gets a Fifth
Much to the surprise of only those that don't regularly read Bleeding Cool, James Tynion IV and Werther Dell'Edera's new series Something is Killing The Children from Boom Studios has sold out of its second printing two weeks before the first issue goes on sale on September 4th. Faithful readers know we told you as much last week. And has now gone to a third printing, below, for September 19th.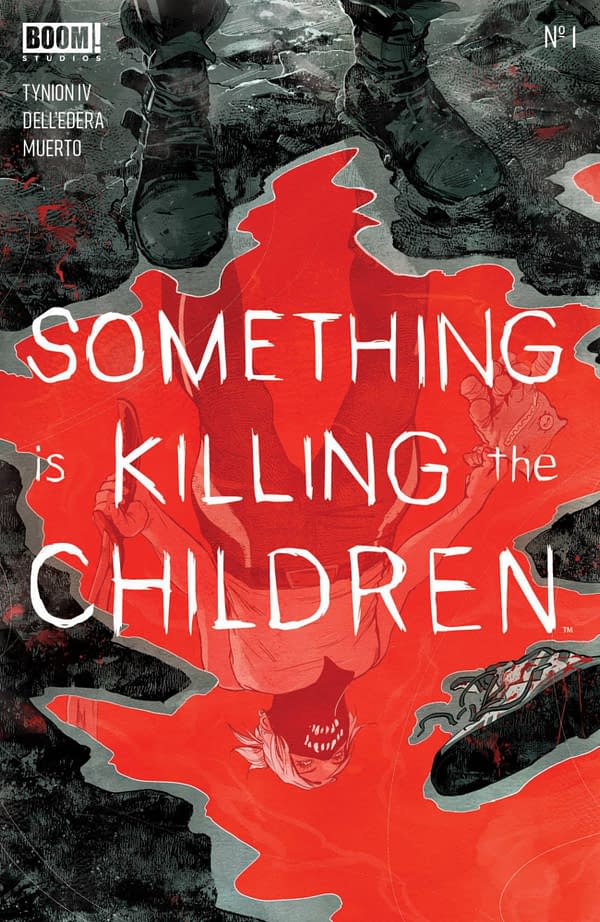 This after receiving a 170% bump in orders at FOC, which might lead you to think demand had been met. That is until, Boom announced earlier this week that Something is Killing The Children was being promoted from a five-issue limited series to an ongoing causing retailers to up their orders and blow out of the second print.
Along with a second print variant by Dani, artist of Image's hot new series Coffin Bound, itself going to second print, and it's easy to see why early buzz on this series has comic shops struggling to keep up with demand.
It reminds us of another recent Boom launch, Kieron Gillen and Dan Mora's Once & Future, which coincidentally just sold out of its fourth print and will also have a fifth printing for September 19th.
For those keeping score at home, that brings Once & Future #1 neck-and-neck with Image's Die #1 in the category of multiple printings in the increasingly confusing contest of Kieron Gillen projects
The same Once & Future #1 that's been tearing up eBay and speculator sites for the last few weeks.
Given that fans have been treating the second print of Once & Future #1 like a low-run variant cover (which it is), will they follow suit on the Something Is Killing The Children #1 second print? And if that's the case, can we expect not only a third print, but a fourth print for Something Is Killing The Children #1?
Will Boom be able to unlock that mythical 6th print on Once & Future to secure bragging rights at NYCC in October? Or will Image steal their thunder by announcing one for Die #1 first?
I expect to hear more along those lines before too long…