South Korean Body Horror Comic, Beauty Water, Becomes Smash Hit In China
Chinese news network ECNS reports that a recent South Korean on-line horror manwha Beauty Water has gone viral in China. And that millions of new readers are now seeking out other horrific comics by the cartoonist Oh Seong-dae, just one of a number of South Korean creators gaining new prominence in China. Beauty Water features "a young overweight woman who learns about a new liquid product that can allow people to change their looks just as well as plastic surgery. Ordering several bottles online, she uses the product to change herself into a completely new person. However, she soon finds that she has become completely addicted to the product. Later in the story she falls in love with a man who is also addicted to beauty water. However, instead of a happy ending she eventually melts into a puddle of beauty water, which her boyfriend uses to remake his knee."
Um, spoilers.
And it has inspired Chinese readers to tweet out photos with their knees with faces drawn on them… ECNS sees the popularity of this, and other South Korean comics that mash up characteristics from different genres as providing a rich souce for film and television, with popular show Misaeng based on a digital comic, telling a story about graduates entering a life of work, or Sunbi as the folktale Butterfly Lovers retold with vampires, as something different from those dominated by romance or revenge, followed by other comics adaptations Last, Exgirl Club, Hyde Jeyll And Me and Smell Girl.
Think US TV has a lot of shows based on comics right now? You ain't seen nothing yet….
Any why the emphasis on digital comics on South Korea? It's because print comics were strictly censored in the noughties, but internet comics were not. So anything that wasn't all ages had to go on-line… which saw that market mature and develop much quicker than in other countries.
Another example of innovation through censorship…
---
---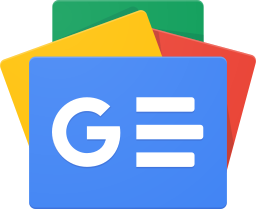 Stay up-to-date and support the site by following Bleeding Cool on Google News today!