Posted in: Comics, DC Comics | Tagged:
---
Stagnant DC Sales, Diamond Plans and What Happens Next – The Gossip
Today, Bleeding Cool ran the news that DC Comics is to quit Diamond Comic Distributors, in favour of their newly created distributors UCS Comic Distributors and Lunar Distribution. In the Q&A, DC Comics blames the existing direct market. They state;
DC has been analyzing its Direct Market distribution for some time, long before COVID, specifically in light of sustained stagnant market growth. The timing of the decision to move on from Diamond was ultimately dictated by the fact that DC's contract with Diamond has expired, but incidentally, the disruption by COVID to the market has required DC to forge ahead with its larger growth strategies that will benefit both the Direct Market and DC.
Initially, this sounds like a workman blaming their tools for their stagnation. It may be notable that in the same period, before the pandemic, Marvel comics were increasing their sales, as well as their market share, in the direct market through Diamond. But it doesn't explain why you would switch from Diamond and continue with UCS and Lunar, when they could probably do everything they want to do already with Diamond – but this means there is no need to sign a new distribution deal with Diamond when things are changing.
But why is any of this happening at all? The gossip is that Pamela Lifford, President of Warner Bros. Consumer Products has no love for DC Comics monthly comic books. The belief from some is that they cost too much to make, they take up too much editorial and production time, everything is rushed to deadline which means the urgent often trumps the important decisions being made and – they bring in too little money, compared everything else they do. Don't get them wrong, they still make money, just not as much as all that prime Burbank real estate could make.
Instead, the gossip is that DC will focus on,, and rapidly expand, their original graphic novels line and the bookstore market, book fairs, libraries, Walmart – and they may keep the Walmart 100-page giant comics. They've already cancelled them for the direct market through Diamond. And for easy, cheap serialisation, they have digital already.
Its been notable that the bookstore market for comics has been rapidly growing for a different, younger, more female market. Scholastic book fairs and the like have seen Dav Pilkey and Raina Telegemeier sell millions and more and more graphic novels being signed up for the kids, middle grand and YA market. DC has had commercial and critical success in this market, the Titans OGNs rising up the bookstore sales charts and Harley Quinn grabbing all the Eisner nominations. And, hey, comic book stores can sell those DC books instead.
Graphic novels have a more forgiving timeframe than monthly serialised comic books. They are prepared and produced longer in advance, there's less of a rush to production, it's just a more pleasant environment all round. No events, no variants, just… comics. Now, this is just gossip right now, but it's from high levels in the industry. I'll see what shakes out over the weekend.
Including whatever it is that Diamond does now. What if Diamond decides to no longer distribute to Midtown Comics and DCBS now that they, as UCS and Lunar, are direct competitors and taking away DC product entirely? Why shouldn't Diamond take away their Marvel, Image, Boom, IDW and Dark Horse? What then? Let's face it folks, we are deep into the New Distributor Wars of 2020.
Then there's another benefit for DC – no longer having their sales compared to those of Marvel Comics. They are usually second, the optics look awful, and I am told that it is always DC Comics calling up Diamond before publicly sales data is released to get it tweaked. Now there will be no way to compare aside from bookstore sales data – where DC traditionally do stronger. The only direct market chart that measures DC against Marvel – will be Bleeding Cool's very own Bestseller Chart. That, right now, is it.
Oh yes, and DC Comics deciding to announce this on a Friday, is intentional in the hope that aggrieved retailers may have a weekend to calm down before DC feels they may have to respond. It's a common tactic. But I can't see many calming down. Because while so many would have been just as aggrieved whenever this was announced, to do this in the middle of a pandemic and a national crisis, is going to hurt retailers who have to pay the added shipping and freight from dealing with multiple distributors. Diamond, already having to deal with the shutdown, may have to raise prices to survive after losing their second-biggest vendor. The direct market was starting to ramp back up again… when this happened. This may have been a time for unity, but instead has literally brought division. Wars have winners and losers and a lot of collateral damage. To do this to the direct market at its lowest point arguably ever seems not only poorly conceived but extremely foolhardy. The current global and national crises have been used as an excuse for DC Comics to try and grab a bigger piece of the pie., and the ripples will travel across the pond. By pond, I mean the Atlantic Ocean.
Currently, UK stores are being told to use Lunar or UCS for monthly comics. There is a really big problem here. Diamond has Diamond UK, a British hub and warehouse near Manchester Airport that gets comics and other products in and then distributes to stores across the British Isles and Europe. This manages to bring massively costs of international shipping down to a manageable level. Neither UCS or Lunar have such a hub in Europe, and have no plans to make such an option. Instead, UCS and Lunar ship individual packages to individual stores in the UK. The costs of this are pretty insane. One store told me that instead of getting (for example) 50% off cover price on DC Comics titles from Diamond UK, they now have to pay over the cover price when they add shipping. Which means that, for UK customers, the cost of DC Comics titles are going have to double. While Marvel, Dark Horse, Boom, Image, IDW and the rest still distributed by Diamond and everyone else, will stay the same. So what comics as a Brit will you choose to buy?
The UK makes up around 10-15% of Diamond's marketshare, but DC Comics gets a larger share. DC has over the years done pretty well getting British people to like DC stuff. Enough to want to work for them when they grew up. Alan Moore, Neil Gaiman, Garth Ennis, David Lloyd, Warren Ellis, Grant Morrison, Steve Dillon, Mark Millar, Frank Quitely, Brian Bolland, Alan Davis, Mike Carey, Paul Cornell, Rob Williams, Si Spurrier, Aaron Campbell, Ram V, many more. Now British comic stores are going to have to reduce what DC Comics titles they sell as fewer people will buy them. Oh and we still can't get DC Universe here. That link from the US to the UK that has profited DC well over the years is about to go away.
I have e-mails in with UCS and Lumar asking if they have any way to match what Diamond UK was able to offer British stores. And to Diamond asking 'what the hell?' I'll tell you if I hear anything. But it feels like this could be The Nail. You know, like the one that Alan Davis wrote and drew.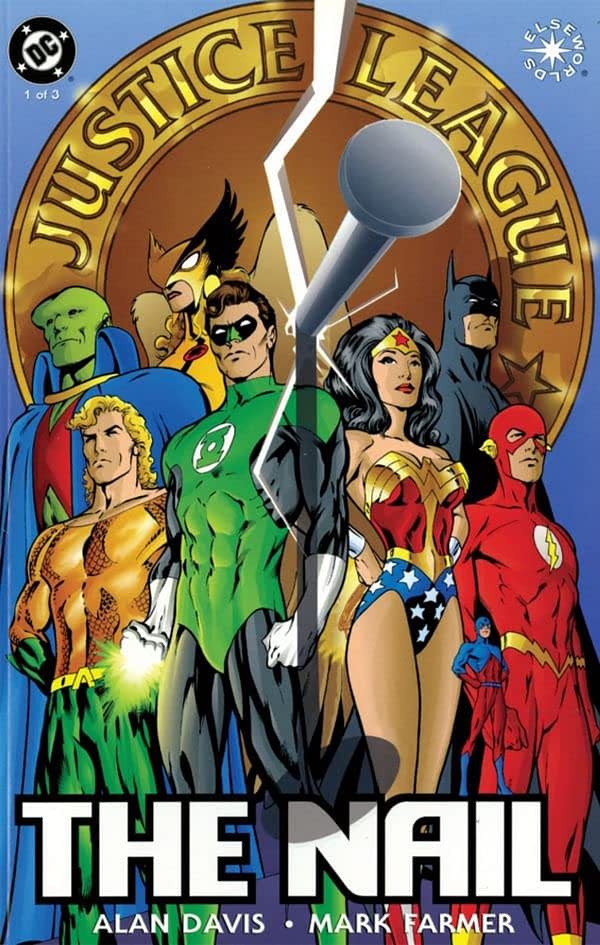 ---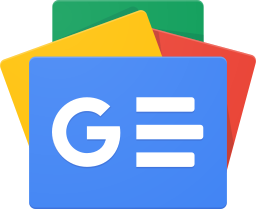 Stay up-to-date and support the site by following Bleeding Cool on Google News today!