Posted in: Comics | Tagged: dc comics, diamond, distributor wars, lunar, ucs
---
Dennis Barger and Brian Hibbs Agree Over DC Quitting Diamond
Bleeding Cool has been reporting on DC Comics decision to quit Diamond Comic Distributors entirely, to go with their own formed distributors UCS and Lunar. We also reported what DC Comics were saying about why they did what they did, which just posed more questions. People had things to say, beginning with retailers.
Mike Wellman of Atomic Basement: This is such a disgusting and ill-timed move on behalf of DC Comics. With all of the turmoil that comic book stores are facing, that THE WORLD is facing, to take their solicitations off the board right now is obnoxious and short sighted. While I'm not one for monopolies, I think that Diamond Comics did the exact right thing by ending product flow while our nation was under quarantine. The last thing I needed was weekly thousand dollar shipments while our stores were shut down. Disneyland can go in hibernation? The summer movie season can go in hibernation? So can I! Then DC made a deal with Midtown Comics and some other scrounge opportunist to keep their product flowing when the rest of the industry is in shutdown. Practically trying to force us to open our doors again. All of that is fine and dandy. But to go EXCLUSIVELY AWAY, from the comic shops who have supported them and ordered their product through Diamond for 20+ years and make us all have to set up new accounts and new terms with a new "distributor" (one being Midtown Comics) reeks of opportunism. We are not in a position or interest at this point of setting up a new account, especially one that is subservient to another comic book store. I saw this happen in the mid-90's when Marvel Comics thought it was a good idea to buy out Capital Distributors and go away from Diamond. Diamond's not perfect. No business is perfect. But in my 25 years of retailing, they were for the most part DEPENDABLE and solid! This is a very selfish move for DC and those other two parties involved at a time like this. Keeping the trains running is our best bet at this juncture and for DC to do this right now… I might as well just send them a link to Midtown, because that's what this is. In protest, every DC Comic on my shelf tomorrow is $1.00. This excludes the recent hot Batman issues, but everything else can go.
He later clarifies to Bleeding Cool
Mike Wellman of Atomic Basement: Due to DC's announcement of going exclusive with Midtown Comics and whoever that other company is for Distro, every DC floppy at Atomic Basement is $1. Every DC trade and hardcover is $5, no matter the cover price. Let's clear some space on the shelves for companies who don't want to add more stress on top of the strife we are already dealing with. Mike Wellman Atomic Basement Comics 400 East Third Street Long Beach, CA 90802 310-650-4606 DC=Dollar Comics

Joe Field of Flying Colors: I don't have the answers for you, Mike. I wish I could more fully understand this move, but I doubt we'll get the complete story any time soon.

Jesse James of Jesse James Comics: Pivot your business folks…dont think about what happen…just take care of your customers… CUSTOMERS DONT CARE where their DC books come from they just want them….. Sell them comics!

Brian Hibbs of Comix Experience : This is an insane bombshell. I don't believe that it will be profitable or practical for most retailers to order low-ROI periodicals from a second distribution source — the extra shipping and handling involved is going to melt profit, while the endless extra HOURS trying to enter and massage data into POS systems that are not designed to quickly process mass data dumps from anyone other than Diamond is going to be nothing but waste for thousands of individual store fronts when what they NEED from their suppliers is nothing but disheartening.

I am also being offered substantially worse payment terms from these new "distributors" (They are NOT, really, distributors: they are jumped up retailers, and the direct competition for periodical comics for every independent comic store owner. They are Midtown and DCBS), so my cash flow will be curtailed, just when I need cash flow the most.

I don't even want to think about what this does for Diamond's solvency, and their ability to help float stores and publisher over the short- and medium-term.

What DC has done is disgraceful and is flatly harmful to the Direct Market.

Dennis Barger of QuikStop Comics: Bye bye DC comics, don't let the doorknob hit you where the good lord split you!!! This is a declaration of war against the direct market and I'm happy to oblige
Hang on… Dennis Barger and Brian Hibbs in full agreement? These truly are the end times. What are the creators saying?
Dan Wickline: You have to wonder who will be next. It's only taken a decade and a half for the monopoly to start to crumble.

Barry Gregory:I don't know where to come down on the news out of DC Comics. On the one hand, finally having some competition among distributors should be a very good thing for the industry. On the other, it looks like we're jumping straight from competition to war. And the last distribution war just worked out so well for everyone. >sigh<

Jay Faerber: I honestly don't even know what the full implications are. But Diamond's been virtually a monopoly forever. So this will be interesting to say the least…

Fraser Campbell:So this is huge I guess. Wonder how it will impact the UK?

Zac Thompson: There are so many things wrong with Diamond that it's hard to know where to start. The problem lies in them being a single monopolistic pillar of the direct market for so long… that many will resist this change and it COULD cause the entire industry to collapse.

JD Boucher: So while DC leaving Diamond leaving is a big move, the distributors they're going with aren't the most ideal. The two new distributors are run by the biggest online comic stores around. It's like if your only distro choices for books were run by Amazon and Barnes and Noble.

Kevin Powers: Diamond has essentially had a monopoly on the Direct Market for 25 years, DC, which currently has a huge market share, is no longer going to distribute through them which changes the entire landscape of comic shops and where comics/graphic novels will be more widely available.

Fell Hound Yeah. I just hope the stores will do okay. There's definitely a lot going on right now and I wish DC pulled out of diamond on a less pandemicy day but here we are.

James Tynion IV: Today is a lot!
Although, to be fair, he could have meant a lot of things. This, is what people are saying publically. Next up on Bleeding Cool, the gossip.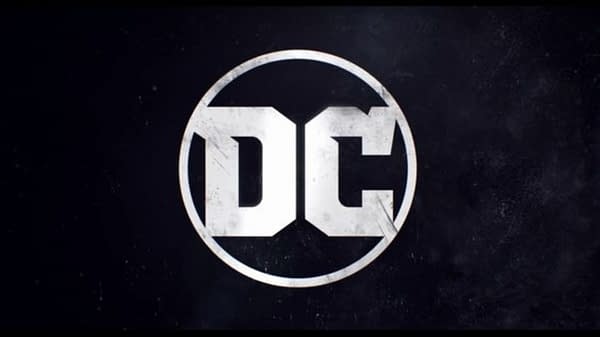 ---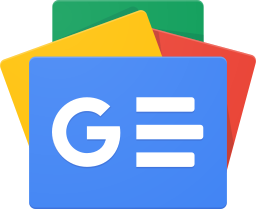 Stay up-to-date and support the site by following Bleeding Cool on Google News today!