Talking To B Clay Moore About Aloha, Hawaiian Dick
Today saw the announcement of Aloha, Hawaiian Dick, the new chapter in the fifties-set supernatural detective series by B Clay Moore and Jacob Wyatt.
The critically-acclaimed tropical noir returns for a brand new series! While Byrd remains in 1954 Hawaii, we meet another Byrd back in the States, and his impending arrival on the scene is destined to change the landscape of HAWAIIAN DICK forever.
That's the one. I asked B Clay Moore a few things about it… Richard Johnston: Aloha, Hawaiian Dick – are you saying goodbye to the character or hello to Byrd's long awaited return?
B Clay Moore: While I hope readers are celebrating his return, things get violent in a hurry in this series. Byrd's time on the island may be coming to a close. Also, this series is five issues, not four. I think the solicitation says four.
RJ: There's another Byrd coming to visit it seems. Do the Byrds have certain… family traits?
BCM: While most of ALOHA is set in 1954, we actually open in 1972, with the first appearance of Byrd's brother, Mike (long time readers will know that, as a stateside detective, Byrd was forced to shoot his youngest brother, Danny, for as yet unknown reasons). Mike's a gambler who occasionally snaps picture of cheating spouses to raise a stake. He's kind of a douchebag. RJ: Ah! Solicitations explained! What's the latest news on the potential adaptation?
BCM: The latest news is that things are rolling right along. The pilot script is in, and it seems that NBC is still super jazzed about Dick on the boob tube. With luck, it won't be long before everyone is digging TV Tropical Noir in the comfort of their living rooms.
RJ: How did the Kickstarter collection do – am I likely to see a return on my investment?
BCM: GREAT BIG HAWAIIAN DICK did very well. We ended up with over 600 backers, and are working on finishing the book as I type. As noted during the campaign, this is going to essentially be a one-of-a-kind book, available only to backers and those who can find my table during con season. RJ: I have never been to Hawaii. If I did, where should I go, where should I not?
BCM: You're Rich Johnston. You can go anywhere you damn well please. However, if you were visiting Hawaii in 1954, I'd recommend a trip to Don the Beachcomber, for their famous Sunday Night Lua, served Polynesian style in the High Talking Chief's Long House.
RJ: Are you planning to engage in any internet controversy or conflict to help promote the comic?
BCM: My team is currently examining the best way to "accidentally" insult the most people. We could always use that Tumblr buzz!
Aloha Hawaiian Dick 1 is published by Image Comics in April.
---
---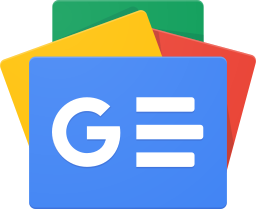 Stay up-to-date and support the site by following Bleeding Cool on Google News today!