Welcome to Thank FOC It's Friday, a semi-weekly mailing list, similar to The Daily LITG, but (mostly) every Friday and planned to coincide and cover the demands of Final Order Cut Off. The date when retailers have a last chance to amend their advance orders for comic books without penalty. A final chance for publishers to promote books while orders can still be added. And a time for credits to be amends, new covers to be revealed and a final push given. This is an attempt to sift through them all and find the most relevant items.
And now it seems that Diamond Comic Distributors has decided to join in. Well, imitation is the greatest form of flattery. You can sign up here or with the form at the bottom.
So what's FOC'ing today?
Folklords #1 is sold out at the distribution level, and Boom has fast-tracked a second printing with a new cover by Jorge Corona. Quantities are limited and allocations may occur.
Look out for Machine Gun Wizards #4 – it's the new name for Tommy Gun Wizards. So who sued?
Orville gets a collection for February, handy for when the new season starts.
Witchfinder: Reign Of Darkness launches from Mike Mignola, Chris Roberson and Christopher Mitten
Jim Henson's The Dark Crystal: Age Of Resistance #3 now includes an all-new, open-to-order FOC cover by Qistina Khalidah.
Basketful Of Heads #2 and Last God #2 is up – how did #1 do?
Batman And Catwoman 80 Years Hardcover, ahead of that Tom King/Clay Mann series.
Lots of DC Younger Readers books are up – Batman Tales: Once Upon A Crime, Shadow Of Batgirl, Zatanna And The House Of Secrets.
And we have the launch of the new John Constantine Hellblazer – how did the Special do?
Watch for that New Year's Evil.
Also the Star Trek Picard Countdown. That should be a thing. With a 1:25 tiered free variant.
Curse Words gets its #25 finale.
Annihilation Scourge is beginning…
For 2099, we have Venom, Punisher, Ghost Rider and Conan, as well as the beginning of his Conan Serpent War.
How did Excalibur #1, X-Men #1 and Marauders #1 do? #3 is up… as are New Mutants, X-Force and Fallen Angels #2. Make your best guesses…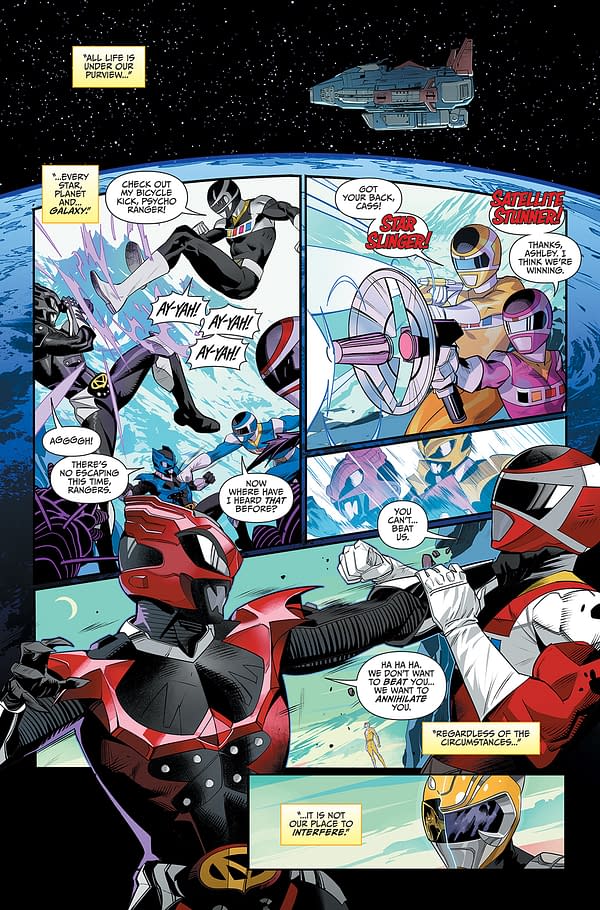 Mighty Morphin Power Rangers #45 now includes an all-new, open-to-order "Story Variant" FOC cover illustrated by Dan Mora and written by Ryan Parrott.
Fantastic Four begins its Negative Zone adventure as well as a collection of its Grand Design.
Scream begins her Curse Of Carnage series.
Thor gets a Worthy one-shot ahead of Donny Cates' run.
Bettie Page Unbound #6 gets FOC tiered covers, 1:11 David Williams B&W cover, 1:15 John Royle B&W, 1:21 John Royle Virgin Colour, 1:25 John Royle B&W Virgin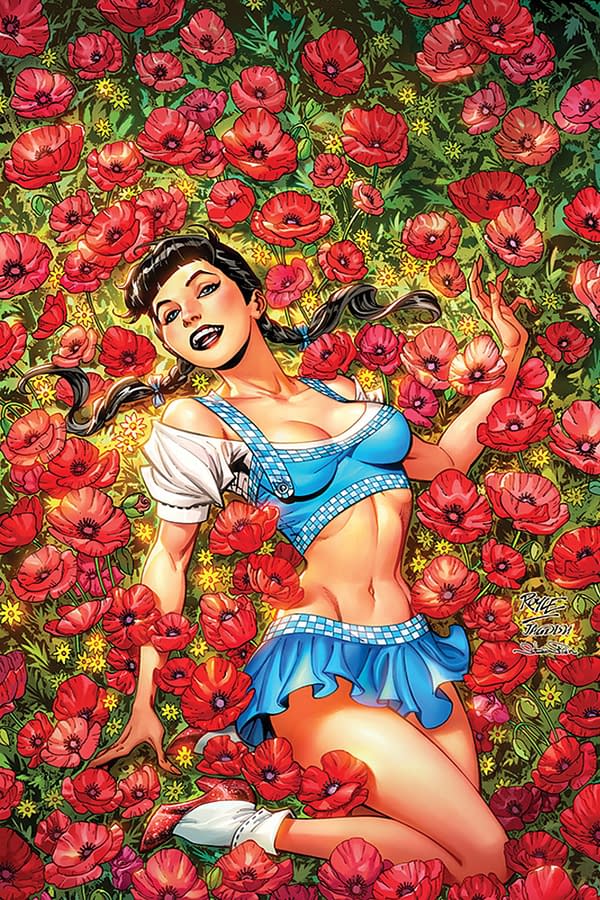 Money Shot #1 has its second printing. And a black bag variant too.
The return of Black Mask: Space Raiders Vortex Of Darkness is back with #1. Honest this time.
Rick & Morty #56 begins its final storyline from Oni Press – five issues, dubbed The Rickoning. This will be big.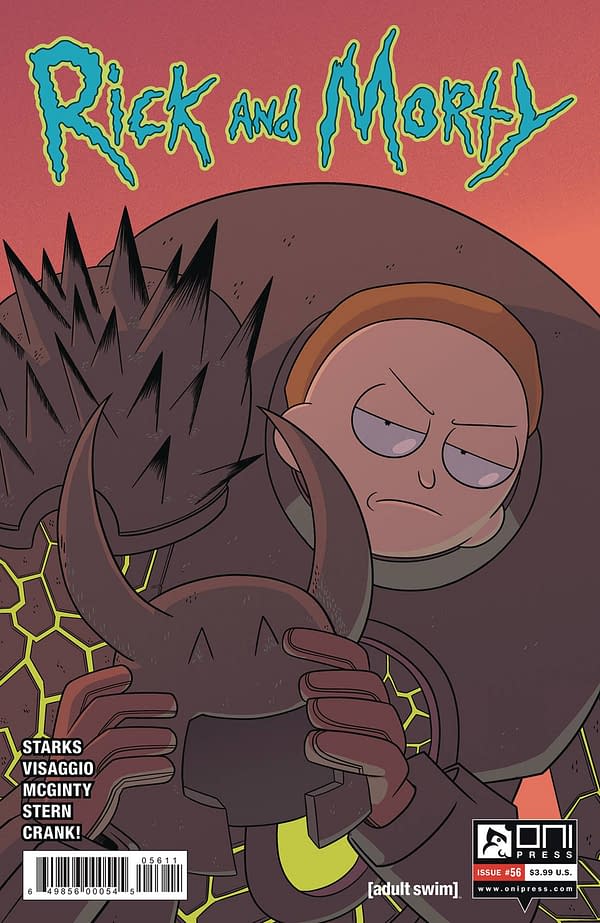 And Valiant have Rai #1 – and Roku #2 and Bloodshot #3. There's stuff.
What's on your FOC?
Sign up below and we'll see what Thank FOC It's Friday brings next week… on time possibly.
Enjoyed this article? Share it!