Thank FOC It's Friday and Batman #93 is Up For FOC
Welcome to Thank FOC It's Friday (mostly) every Friday and planned to coincide and cover the demands of Final Order Cut Off. Of course, in these times, so much of this is up in the air. There's a lot of product coming through that needs adjusting. Because this represents the comic book industry returning to comic book stores en masse, Almost.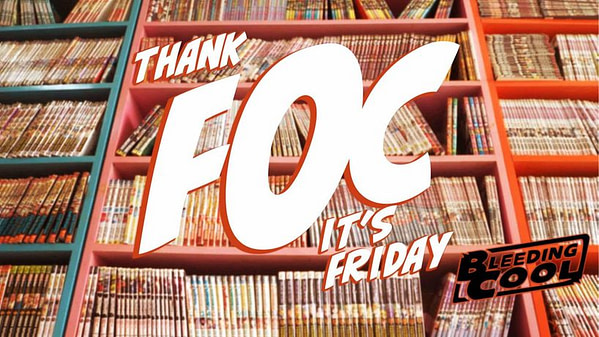 Traditionally FOC is the date when retailers have a last chance to amend their advance orders for comic books without penalty. A final chance for publishers to promote books while orders can still be added. A time for credits to be amends, new covers to be revealed and a final push given. This is an attempt to sift through them all and find the most relevant items. Right now, that just needs a little sense to be made.
So what's FOC'ing today? And from whom?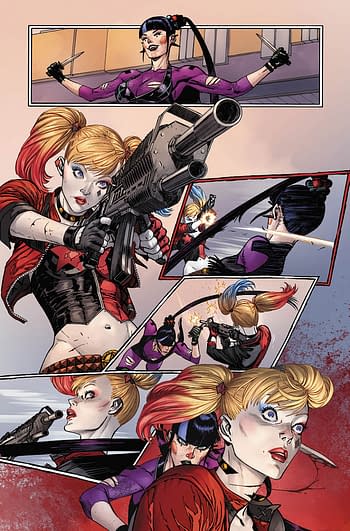 I love it when a Final Order Cut-Off rhymes, and Batman #93 is up for FOC. The first proper throw down between Punchline and Harley Quinn from DC Comics. That is certainly the biggest book being FOC'ed this week. We talked about it here. before everything went mental
But it may be followed by Empyre: Avengers #0 by Al Ewing and Pepe Larraz kicking off the whole Empyre event at Marvel. Bleeding Cool talked a little about it here, before everything etc etc.
IDW is launching Sleeping Beauties by Rio Youers and Alison Sampson based on the horror novel by Stephen and Owen King.
Image Comics has the launch of Dead Body Road: Bad Blood by Justin Jordan, Ben Tiesma and Mat Lopes, the launch of Fire Power: Prelude OGN by Robert Kirkman, Chris Samnee and Matthew Wilson and the launch of That Texas Blood by Chris Condon and Jacob Phillips
Marvel has their Captain America: Marvels Snapshots, one of a series of one-shots separated by the pandemic.
The launch of Bleed The Dry #1 from Vault by Hiroshi Koizumi, Eliot Rahal and Dike Ruan, has now been made fully returnable.
Gold Digger #1 is a 35th anniversary one-shot of the long-running series from Antarctic Press.
The long-awaited launch of Bigs & Tiny #1 by Dimitrios Zaharakis, Ramel Hill and Frederico Sabbatini from Blackbox comics.
Oni Press have a Rick & Morty: Council Of Ricks one-shot up for FOC.
There are lots of big books up for FOC. The Empowered Omnibus by Adam Warren, Absolute Carnage Omnibus, the War Of The Realms Omnibus, the X-Men Grand Designs Omnibus, Marvel Horror Lives Again Omnibus, Infinity Gauntlet Omnibus, Marvel Classics Comics Omnibus, Marvel Golden Age Vol 2 Omnibus, Conan Marvel Years Vol 4 Omnibus, Amazing Fantasy Omnibus, Morbius Living Vampire Omnibus, Frank Cho Jungle Girls Omnibus… that's a lot of money to risk in one week, folks.
Wicked Things #2 has an FOC cover from Veronica Fish.
While Dynamite Entertainment has FOC covers for Vampirella #10 from pretty much everyone. Here's a gallery of the lot.
What's on your FOC?
Sign up below and we'll see what Thank FOC It's Friday brings next week… on time possibly.