Welcome to the mostly-daily Lying In The Gutters. You can sign up to receive it as an e-mail here.
Five most read stories yesterday
Happening today:
And a happy birthday to: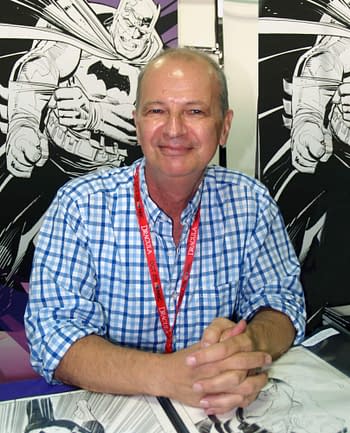 Klaus Janson, co-creator of Sacred Creatures and The Dark Knight Returns
Greg Hildebrandt and Tim Hildebrandt, comic book cover artists.
Philip Tan, artist on Spawn, Uncanny X-Men and Iron Man.
Russ Braun, artist on The Boys, Jack Of Fables, A Train Called Love and Jimmy's Bastards.
Adam Brown, artist for 2000AD, Judge Dredd Megazine, American Gods, Deadpool Vs Carnage.
Gustavo Vazquez, artist on Scooby Apocalypse, Exit Stage Left, Sunfire & The Big Hero 6.
Subscribe to our LitG Daily Mailing List
Enjoyed this article? Share it!