Welcome to the pretty-much-mostly-daily Lying In The Gutters. A run around the day before and the day ahead. You can sign up to receive it as an e-mail here
The 10 most-read stories yesterday
One year ago:
Happening today:
And a happy birthday to: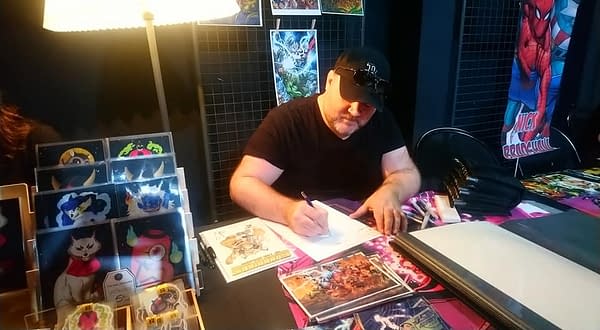 Nick Bradshaw, artist on X-Men, Justice League, Amazing Spider-Man, Army Of Darkness.
Comic store employee RJ Bowman.
Mitch Byrd, artist on Cat And Mouse, Guy Gardner: Warrior, Miss Fury and Darkstars.
Tim Dillon, executive director of marketing, Marvel Comics.
Subscribe to our LitG Daily Mailing List
Enjoyed this article? Share it!