[rwp_box_recap id="0"]
The world's greatest super-hero comic book rock opera continues its third major volume of adventures with a major show-down occurring between The Umbrella Academy and Doctor Terminal on the streets of The City.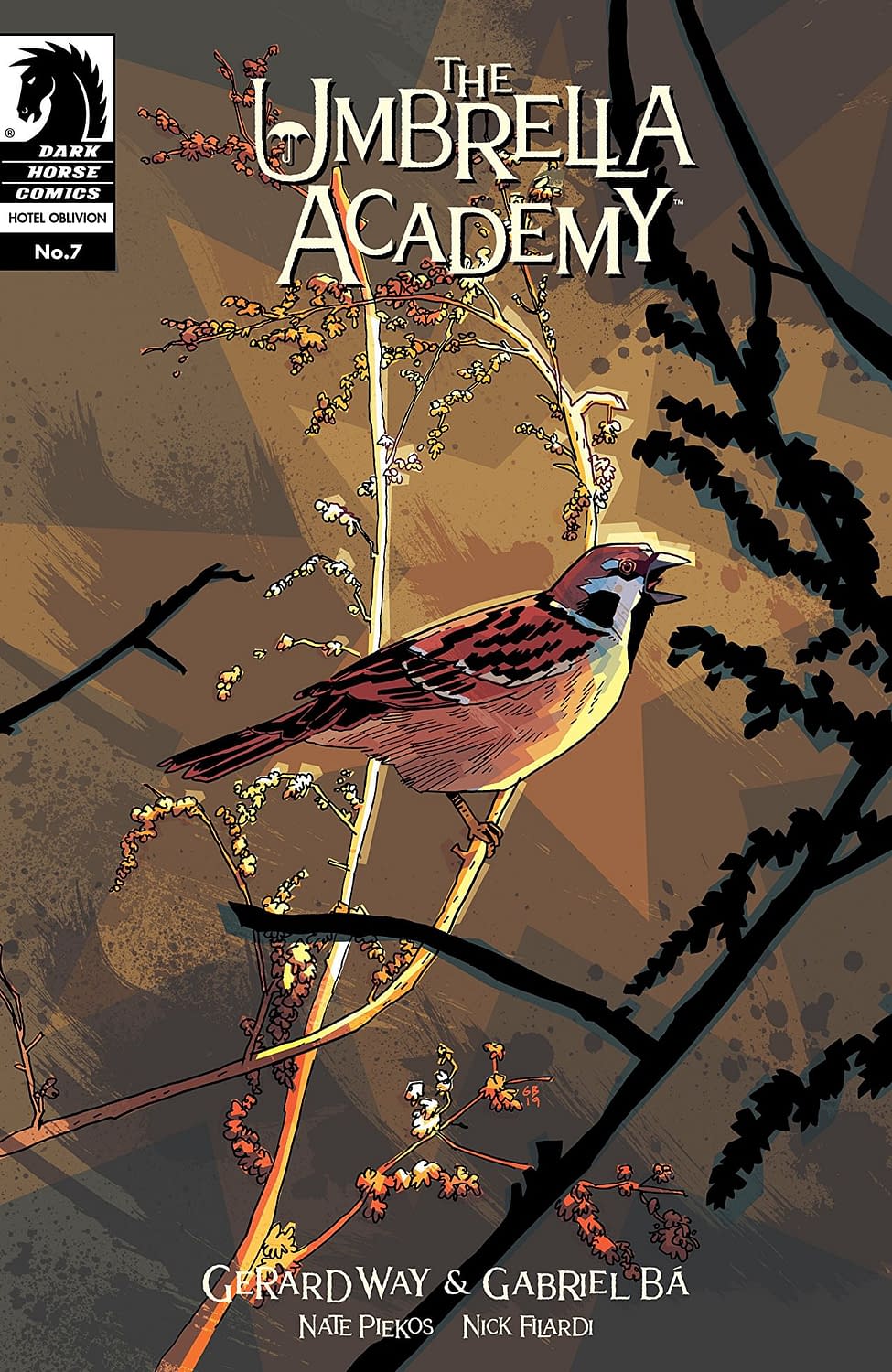 And that's just the beginning of the trouble for the Hargreeve's kids. A ton of super-powered villains have crawled out of the woodwork to wreak havoc on the city, assuming the Academy would be too busy fighting Doctor Terminal to intervene.
Gerard Way's pacing is pretty crisp, with battle between various villains and The Umbrella Academy taking place throughout The City, and people around the country tuning in to see how the battle will turn out. The dialogue is a lot of fun, too, with just enough bite to keep things light.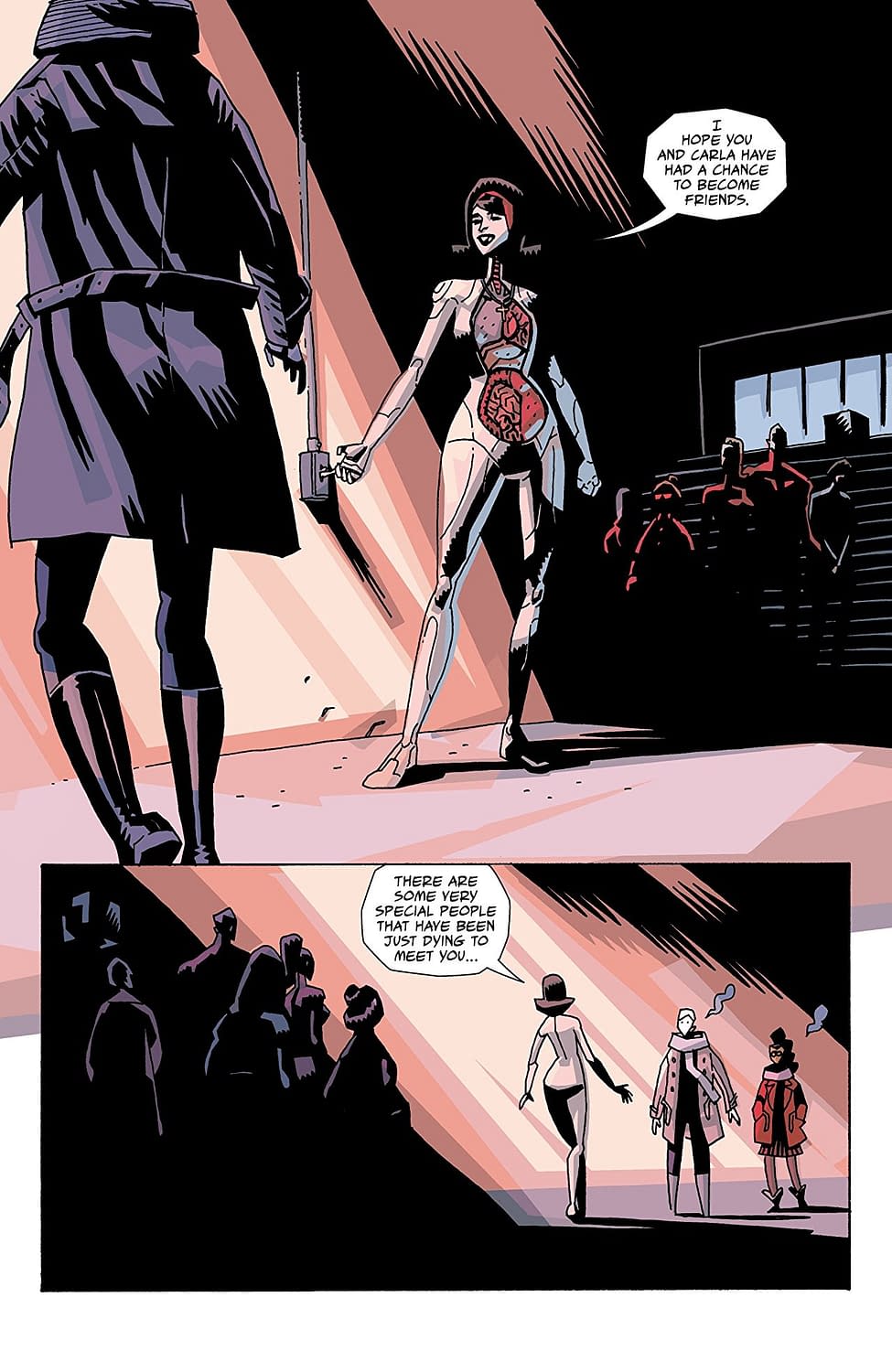 There's a lot of The Umbrella Academy fun throughout the issue, with some of the best villains I've seen in comics since the heyday of Judge Dredd in the early '90s. The Sequined Skull may not be in the comic for more than a panel, but I want a one shot comic, now.
Gabriel Ba's artwork has gone through an interesting evolution in the years since The Umbrella Academy started, and his line work is much looser than it had been in the past. This doesn't detract from the book's enjoyment by any means, it's still a stylistically thrilling book to look at.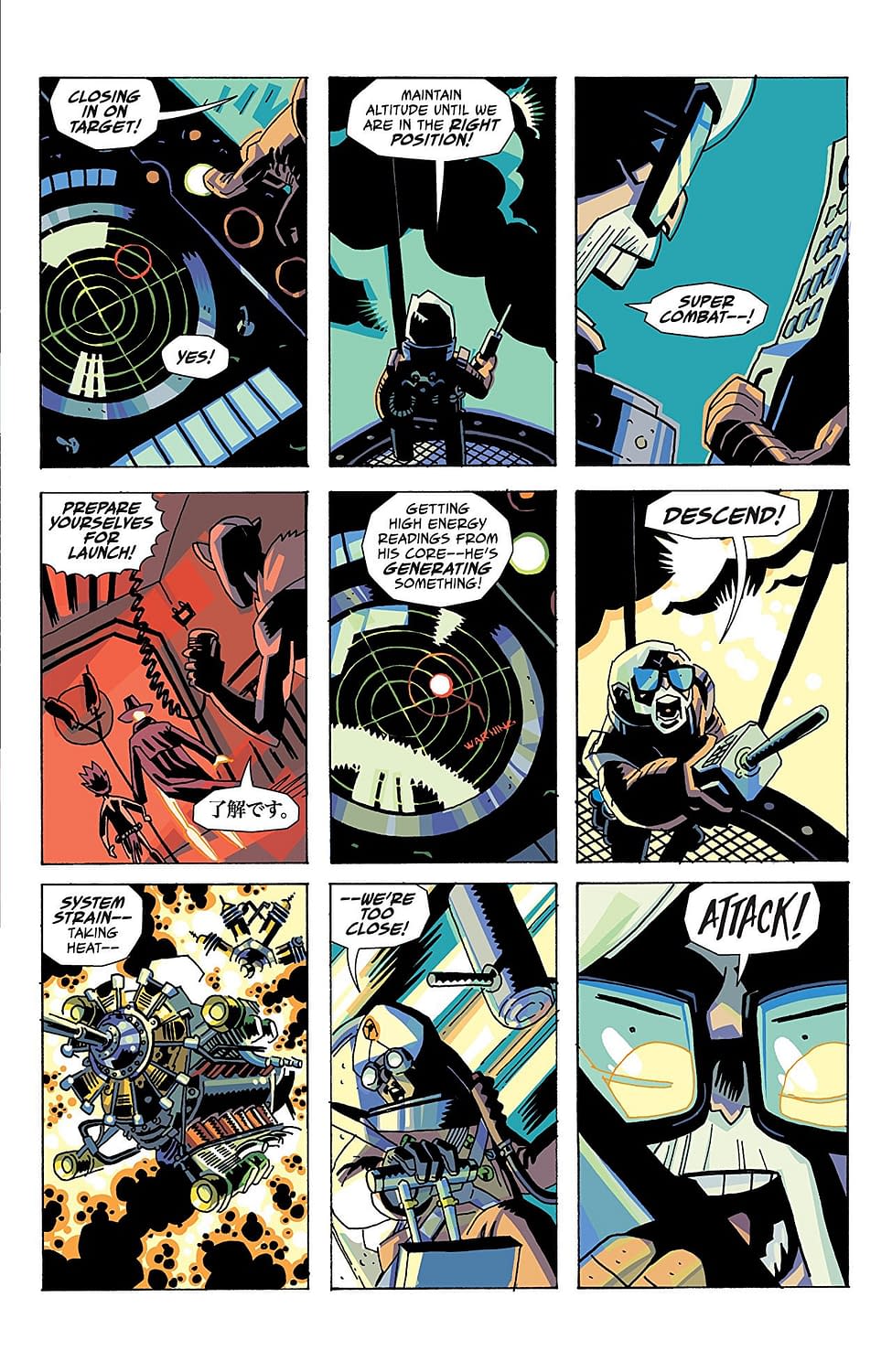 This last chapter in the Hotel Oblivion storyline ends on quite the cliffhanger, with a new group of super-powered individuals making their appearance.
The Umbrella Academy: Hotel Oblivion #7 will be a lot of fun for fans of the comic series, but if you're coming in from the Netflix series, I would highly recommend reading the previous chapters of the comics. There are enough differences between the two that it would be confusing to jump in at this point.
The heroes face a mortal showdown with Perseus and the villains from Oblivion, as a new threat arises, deepening the mystery of the Umbrella Academy.
SUMMARY: Script: Gerard Way; Art: Gabriel Ba; Colors: Nick Filardi; Editor: Scott Allie; Publisher: Dark Horse Comics; Release Date: June 12, 2019; Cover Price: 3.99; 28 Pages.
[rwp-review-ratings id="0"]
[rwp-review-form id="0"]
Enjoyed this article? Share it!