Despite certain aftermarket speculation that saw Batman/Superman #32 sell out and go up in value, currently for up to $25 in raw and $150 at CGC 9.8, for a supposed first appearance of Kenan Kong, the New Super Man, at the time we weren't so sure.
And the writer of the new series clarified that it was not.
.@krighton character in BM/SM is not Kenan. That's a different guy who will show up in a future issue of New Super-Man

— Gene Luen Yang (@geneluenyang) July 10, 2016
But the current preview of New Super Man #1 out this week, on CBR, does reveal more… and that the person behind that Chinese Superman clone is still working in the field.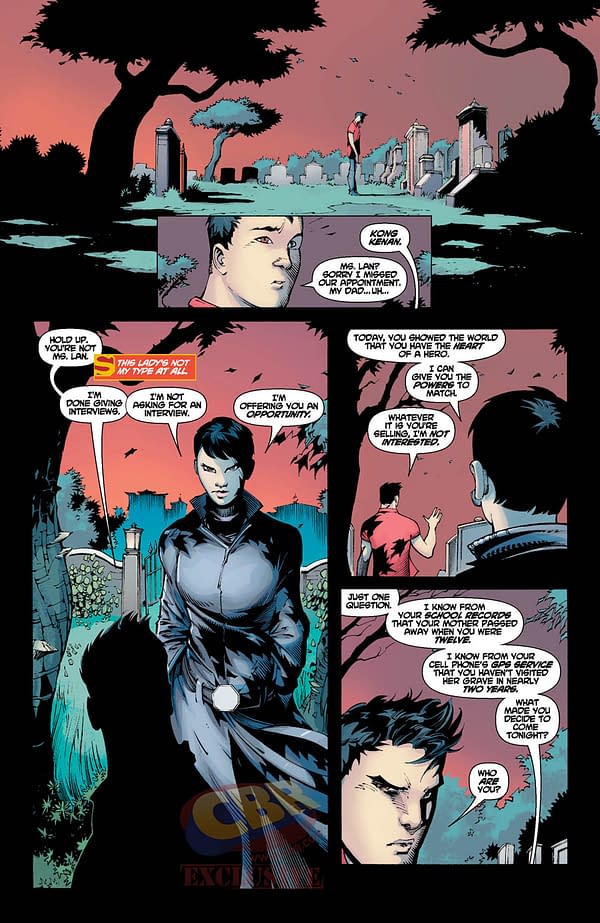 So we do have the first appearance of the non-powered Kenan Kong.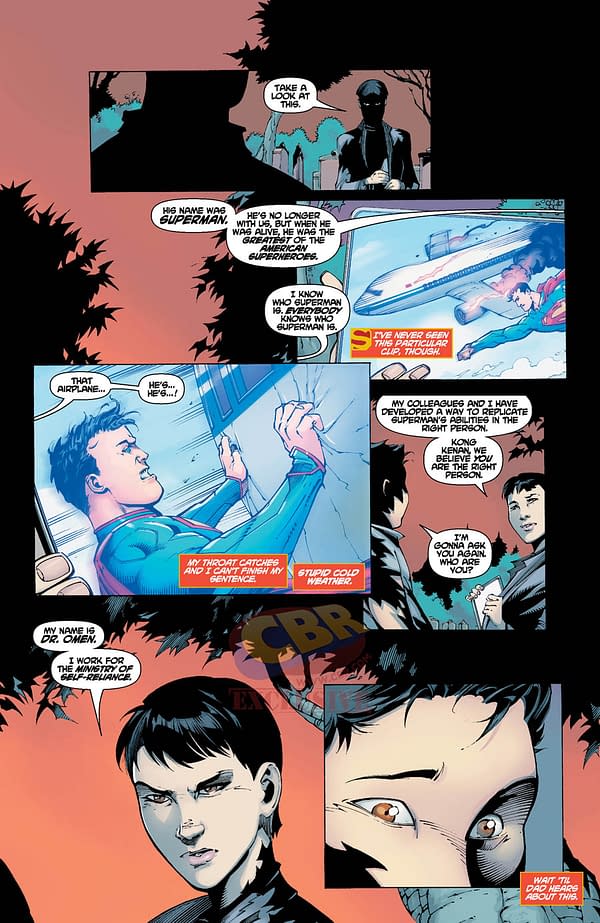 And Dr Omen, the scientist behind all that clone Superman experimentation. It is literally called an Origin Chamber. Is this being written by Mick Anglo? And no mention of Disneyland in a Superman comic… but the chest logo is closer to the original one.
In China, if someone from the government comes and wants you for something, you don't get to say no. 
They don't have you sign any paperwork. It's your patriotic duty…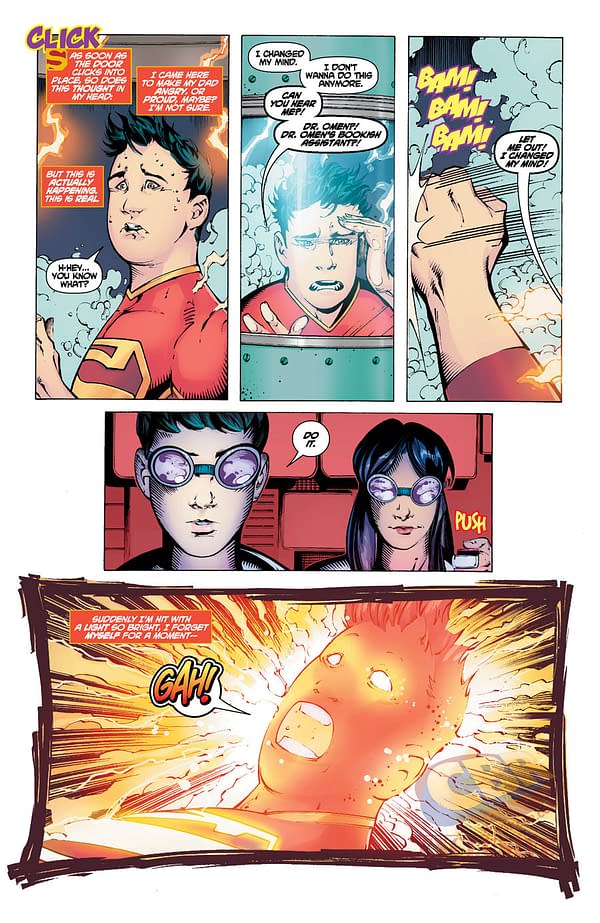 They seem to have blown the CBR logo out of the back of his head. Well, they are evil.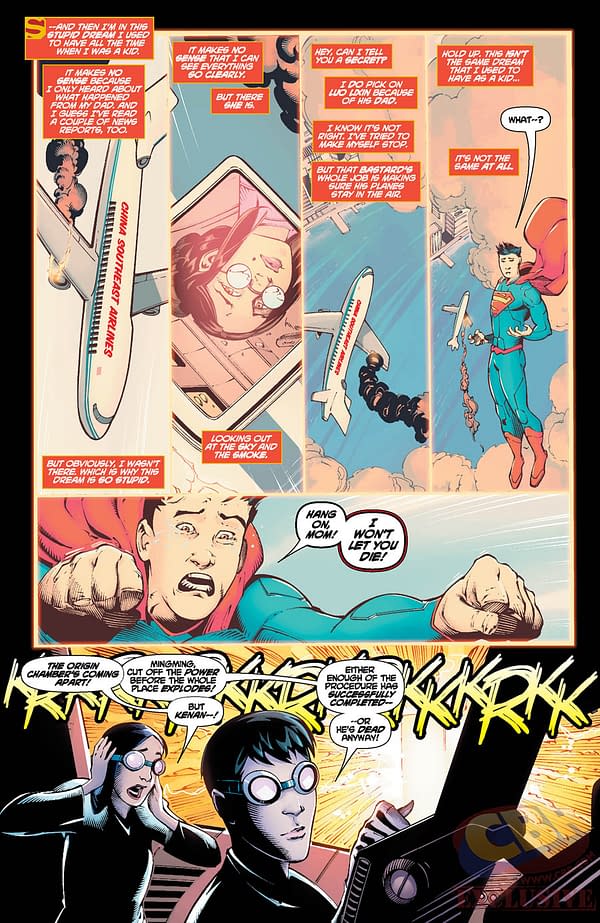 Yup, his origin is coming apart already…
New Superman #1 by Gene Luen Yang, Viktor Bogdanovic, and Richard Friend.
Enjoyed this article? Share it!