Posted in: Batman, Comics, Comics Publishers, DC Comics, Superman | Tagged: dc comics, donald trump
---
Which Powerful US Billionaire Will Be Arrested On Tuesday? (Spoilers)
Donald Trump says he'll be arrested on Tuesday. And it looks like DC Comics will coincidentally have something to play off that. Spoilers.
---
DC Comics' new titles will be out on Tuesday. And yes, Donald Trump has been truthing out that he will be arrested on Tuesday, saying "THE FAR & AWAY LEADING REPUBLICAN CANDIDATE AND FORMER PRESIDENT OF THE UNITED STATES OF AMERICA, WILL BE ARRESTED ON TUESDAY OF NEXT WEEK. PROTEST, TAKE OUR NATION BACK!" Though of course, he may not be. But someone else will be, definitely, in a fictitious capacity. Spoilers, of course, including final page spoilers.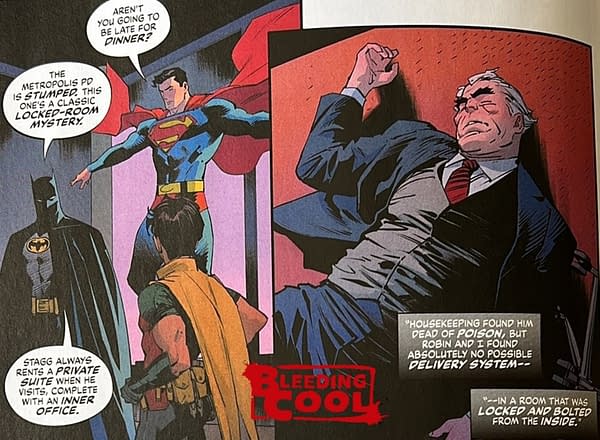 On sale this Tuesday (though being sold from some comic shops yesterday, breaking street date), World's Finest #13 by Mark Waid and Dan Mora, we have the death of Simon Stagg. Usually an antagonist to the superhero Metamorpho, and the unscrupulous owner and CEO of Stagg Enterprises, in Back Issue #91, Mark Waid stated, "writing Simon Stagg was always a tightrope walk. On the one hand, you don't want him to be so comically evil that he's a cartoon. On the other hand, you have to remember that he's an absolute creep. The key to Stagg is not losing sight of the fact that he does most everything he does for the sake of his daughter, regardless of how insane those actions may look to us". Well, Mark found a new way to write him – as a stiff.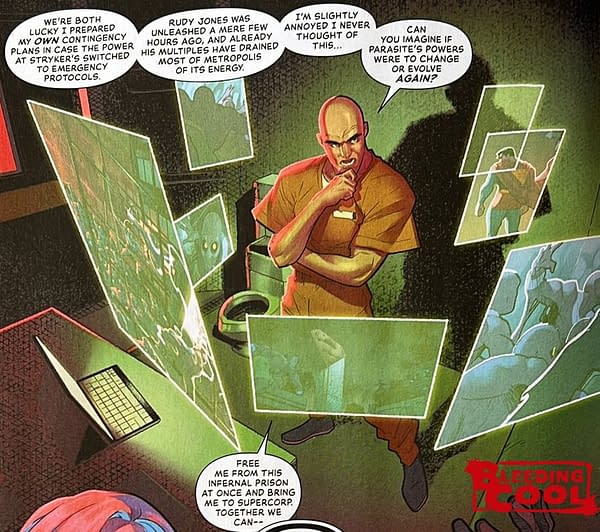 But we were looking for billionaires who have been arrested rather than bumped off. In this week's Superman #2 (so expensive, only billionaires can justify buying it), Lex Luthor is still in jail and still trying to run Superman's life from within it. Though the neighbours leave something to be desired.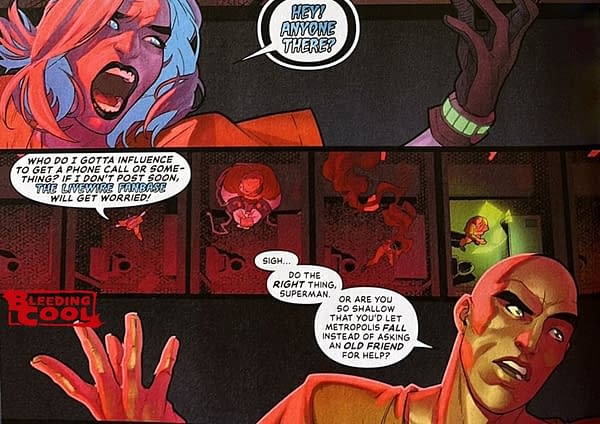 No, but Lex Luthor is already in jail, which billionaire will find themselves arrested on Tuesday and somehow we know about it already? Or, at least, Bleeding Cool knows about it?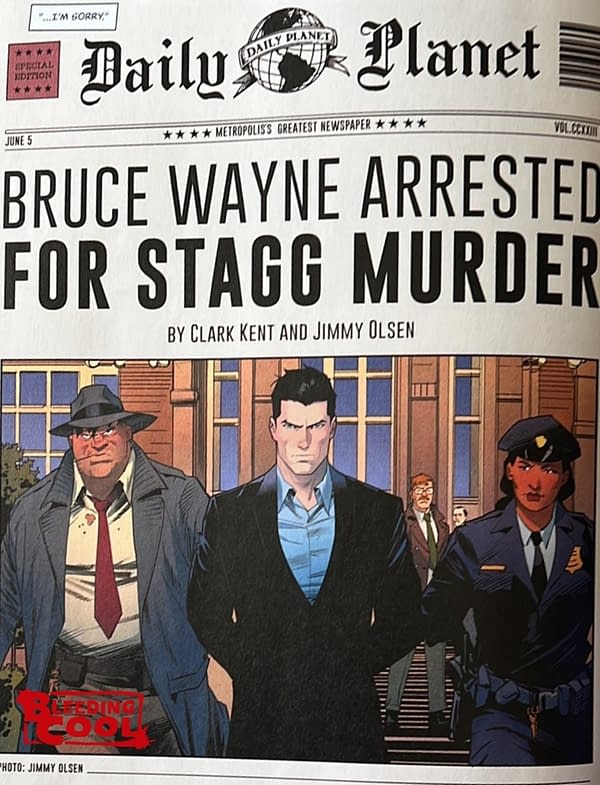 Bruce Wayne, Gotham billionaire, arrested by Harvey Bullock for the murder of Simon Stagg. I wonder if there will be protests?
SUPERMAN #2 CVR A JAMAL CAMPBELL
(W) Joshua Williamson (A/CA) Jamal Campbell
NIGHT OF THE PARASITE! Superman is overwhelmed as Parasite's new powers are unleashed! Can Superman stop all of Metropolis from being consumed by the power-hungry Parasite or will he need Lex Luthor's help to save the day? Introducing a new antihero—Marilyn Moonlight, the Spirit of Metropolis—who only operates at night! Is she friend or foe to the Man of Steel?! And how does she connect to Metropolis's secret past? Retail: $4.99 In-Store Date: 03/21/2023

BATMAN SUPERMAN WORLDS FINEST #13 CVR A DAN MORA
(W) Mark Waid (A/CA) Dan Mora
WHERE IN THE WORLD IS METAMORPHO? In the pages of World's Finest, Batman, Robin, and Superman have traversed some of the DCU's most iconic locations and teamed up with the likes of the Teen Titans, Doom Patrol, and Supergirl, but none of that will prepare them as they must go across the globe in search of Rex Mason, a.k.a. Metamorpho, the Element Man! The World's Finest Strangest Adventure begins here! Retail: $3.99 In-Store Date: 03/21/2023
---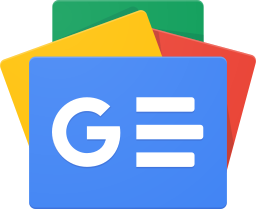 Stay up-to-date and support the site by following Bleeding Cool on Google News today!