You Might Feel Differently About Avengers: Endgame After This Domino: Hotshots #3 Preview (Major Spoilers)
If you haven't seen Avengers: Endgame yet, you definitely don't want to ruin it for yourself for the sake of the flimsy premise of the headline of one of our preview articles, so just back away now. If you've seen it, then go ahead and continue…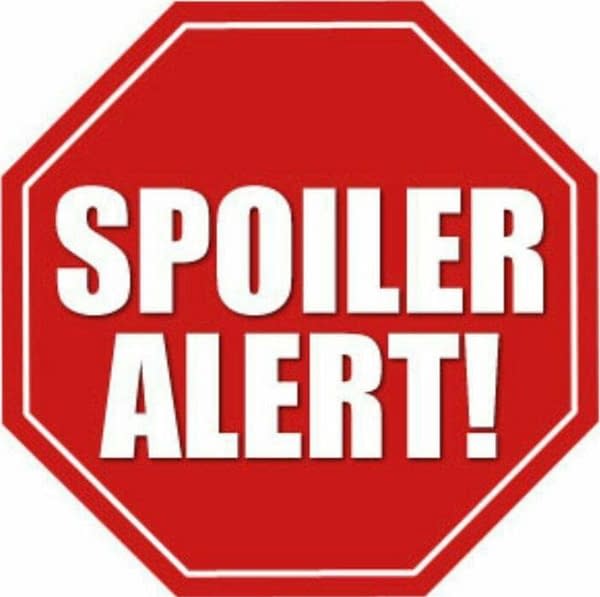 Tony Stark may be getting all the love thanks to making the ultimate sacrifice in Avengers: Endgame, but the comic book version of Stark is a lot less likable than Robert Downey Jr.. And Stark's dickish antics continue in Domino: Hotshots, a 5-issue mini-series that sees the titular Domino and her companions attempting to stop less scrupulous people from obtaining a powerful Celestial artifact. One of those less scrupulous people who wants it is Tony Stark, and he has no qualms about attacking Domino's ship, even though it contains fellow heroes and even his friend and ally, The Black Widow. And the scuffle that ensures sends the ship hurtling toward a fiery doom in this preview of Domino: Hotshots #3…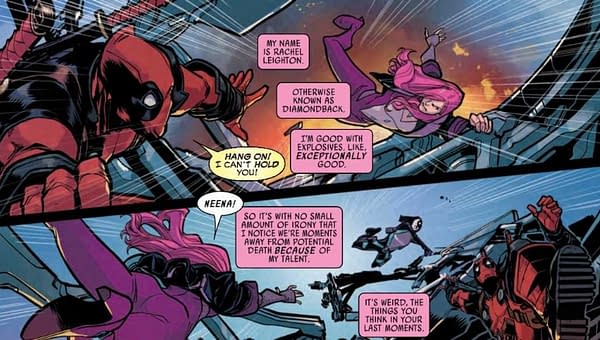 For a moment, Tony even seems to feel a little tinge of regret.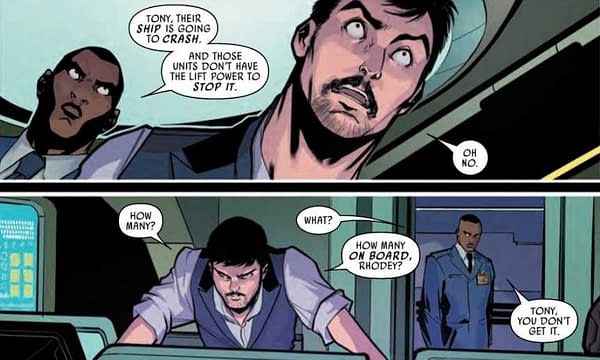 But it's not just Tony's fellow superheroes he's put in danger… it's an entire city full of people!
Well, killing a whole city wouldn't even be the worst thing he's ever done. There was the time he got Captain America killed with the Civil War (he got better). There was the time he split the Phoenix Force into five separate mini-forces and caused it to infect five of the X-Men in Avengers vs. X-Men, who he later vilified for their actions while under the influence of that force, even though it was all his fault! So in the grand scheme of things, killing off an international team of heroes (and Deadpool) is just another drop in the bucket!
So before you feel too bad about what happened to Stark in Avengers: Endgame, remember: at least based on his comic book version, he probably deserved it.
Domino: Hotshots #3 hits stores on Wednesday.
Domino Hotshots #3
(W) Gail Simone (A) David Baldeon (CA) R. B. Silva, Guru eFX
Behold! The Creation Constellation!
• What does it do? You know, besides incite an international arms race between the most powerful governments in the world…
Rated T+
In Shops: May 01, 2019
SRP: $3.99