Composer Garry Schyman To Score "Battle Planet – Judgement Day"
Some cool news this weekend from Wild River Games as composter Garry Schyman will be composing the soundtrack to Battle Planet – Judgement Day. The gaming is coming on a yet to be refined September 2019 release date, but before that happens, they wanted to spruce up the soundtrack just a hair. You can hear a little bit of Schyman's soundtrack below along with an announcement from the company about getting him involved. The game will be out next month for PC, PS4, and Nintendo Switch.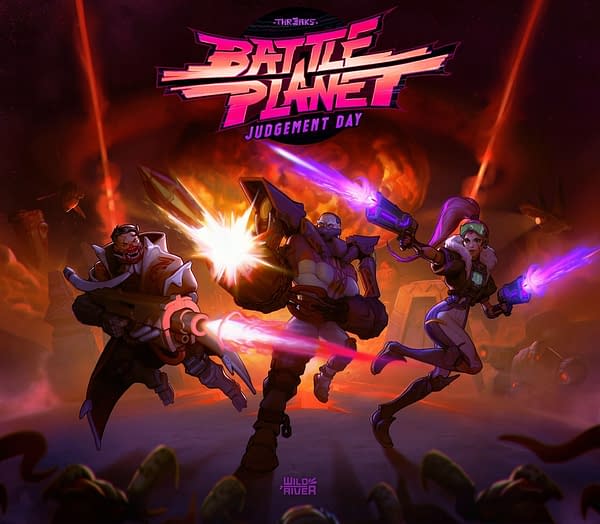 "Garry's music really matches the feel of our game… exciting, fast-paced, epic, evil, and space-y," said Co-founder and Co-CEO of THREAKS Sebastian Bulas. "It ranges from driving, calm-before-the-storm ambiance to explosive and energetic battle themes. For me, personally, it's been a lot of fun working with Garry – and I'm proud of the fantastic results!"