Sega Reveals Team Rose to Join the Fray in Team Sonic Racing
You're about to get a couple blasts from the past as Sega shows off Team Rose who will be joining the action in Team Sonic Racing. As part of Sonic The Hedgehog's 27th birthday, the company unveiled three new racers that will make up the team, and depending on what kind of Sonic fan you are, this is either fun or a frustrating reveal.
The three character coming to the game are Amy Rose (who we kinda knew was coming as she's been in almost every game since Sonic CD), Chao (who have been a part of the series in different ways since Sonic Adventure) and Big The Cat (one of the weirdest characters we've ever seen added to the franchise)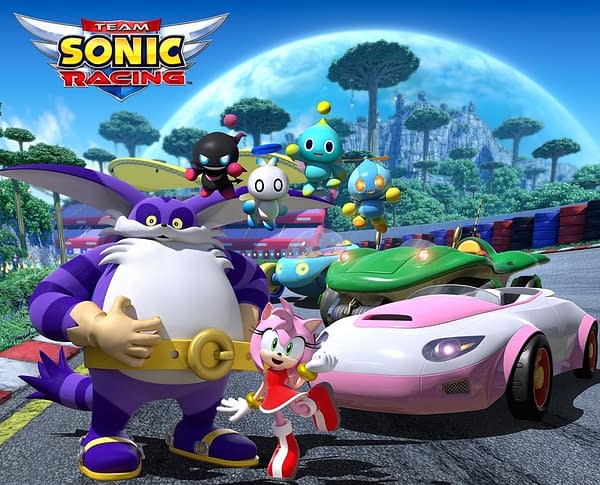 We didn't get any video of them performing in the race together, but essentially Amy serves as your speedster, Chao as your technician, and Big as your powerhouse character. Which it's nice to see Sega use all the character it can to expand the Team Sonic Racing roster (which we're assuming will get much bigger until December), those of us on staff can't look at Big The Cat and not be reminded of the tedious fishing expedition from Sonic Adventure. Thankfully, we don't see his fishing pole anywhere. …Yet.