Agents of SHIELD is still going strong and is heading into its sixth season this summer. The show, which seemed like it wouldn't last more than a season or two after a rough start, quietly became one of the best parts of the Marvel Cinematic Universe. It decided that instead of trying to catch the rest of the MCU it would become its own weird little corner of the universe and has been thriving ever since. The show is likely going to end after season seven but for now, we have a picture from season six thanks to Marvel.com.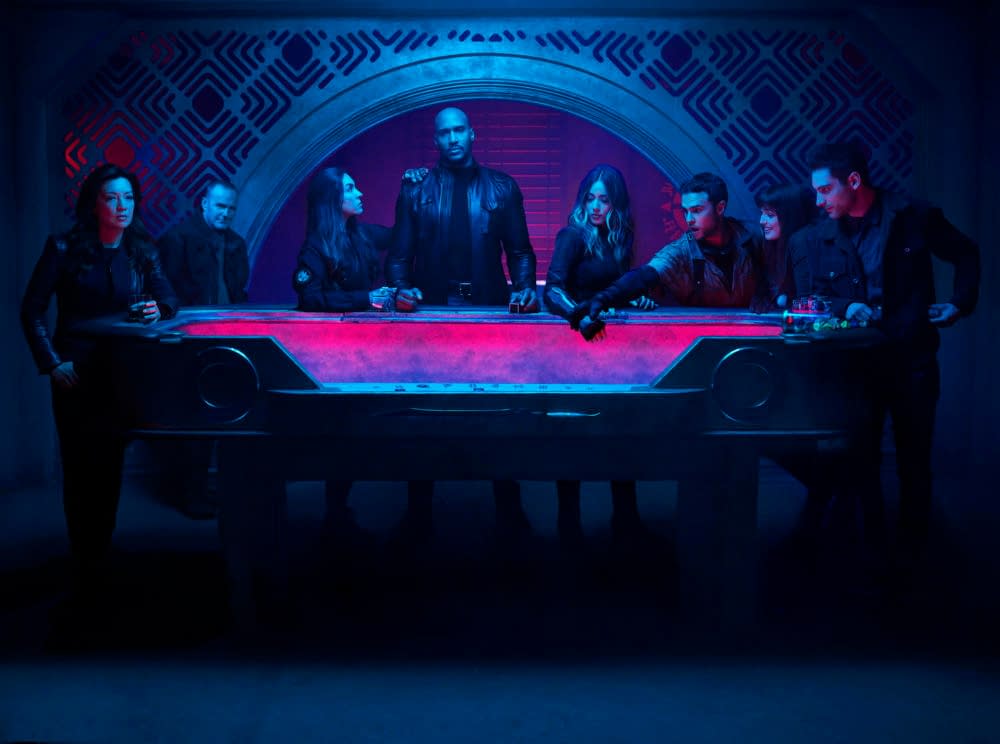 That is also the first picture of the new character that Clark Gregg will be playing. Coulson went off to die at the end of season five but there is someone or something that will be returning in this upcoming season that looks a lot like our favorite agent.
Summary: The missions of the Strategic Homeland Intervention, Enforcement and Logistics Division.
Agents of S.H.I.E.L.D., created by Maurissa Tancharoen, Jed Whedon, and Joss Whedon, stars Clark Gregg, Ming-Na Wen, Chloe Bennet, Iain De Caestecker, Elizabeth Henstridge, Henry Simmons, and Natalia Cordova-Buckley. It is set to return May 2019.
Enjoyed this article? Share it!