Arrow Season 6: What Do We Think About Ricardo "The Dragon" Diaz?
Continuing to look at this season's superhero big bads, we move on to Arrow, which has had the most seasons, so the most big bads to compare. In situations like this I am merely sharing my opinion and would like to hear the thoughts of other people who watch the shows — like how Ricardo "The Dragon" Diaz (Kirk Acevedo) stack up against other villains and what you'd like to see in season 7. Arrow has had some great villains and a few that didn't quite work as well as others. So here are my thoughts on the batch.
Season 1 took a page out of the MCU playbook and put Oliver Queen (Stephen Amell) up against someone with the same basic skills, Malcolm Merlyn (John Barrowman). Merlyn has always been a villain for the Green Arrow, so it made a lot of sense. They did a very good job of tying him into the Queen family and making him a much more three-dimensional character than how the comic book version is portrayed. He was interesting enough that he came back for at least part of every season until his death at the end of season 5.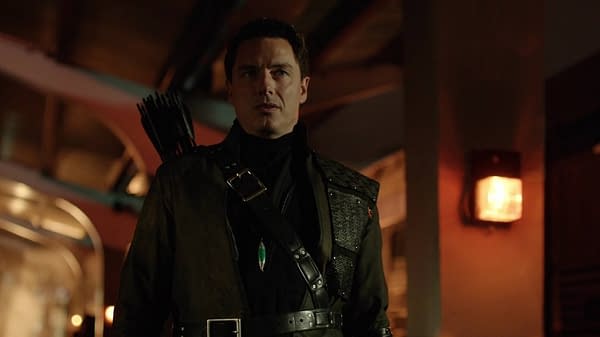 Season 2's villain was set up perfectly in season 1 as Slade Wilson (Manu Bennett) went from being Oliver's friend and mentor on Lian Yu, to being mentally twisted by the Mirakuru and out for revenge. The character we got was Deathstroke from the comics, and it was all the more heartbreaking because you knew that they had become close as brothers on the island. You also knew that it was Slade's fault and that it was Oliver who put the Mirakuru in him. He's another character that has come back multiple times because of how much the fans love him.
Season 3 was interesting and probably perfectly fine for fans of the show who don't read comics. But bringing in Ra's al Ghul (Matt Nable) and the League of Shadows felt off to fans who knew that they were basically borrowing a Batman storyline for the series. It worked well enough to make a decent season, and Nable made a pretty good Ra's. Plus it was a nice tie-in to both the flashback story and to Malcolm Merlyn's past and what happened to Sara Lance (Ciaty Lotz). But Ra's goes with Batman just as it would be weird to have Batman take on the Longbow Hunters.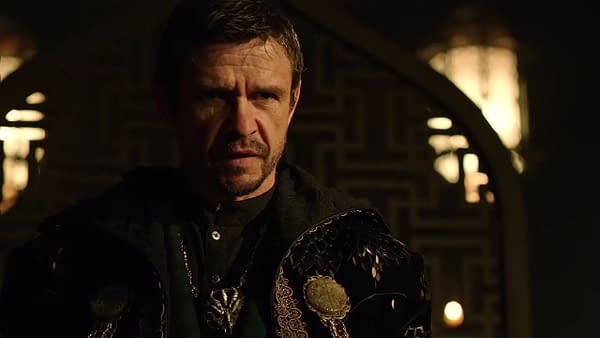 If you would've asked me at the end of season 4 to rank the villains, I would've put Damien Darhk (Neal McDonough) dead last with space for future villains to automatically fill in above him. I like McDonough, but his character didn't feel right on Arrow. It was great to bring Constantine (Matt Ryan) and Vixen (Megalyn Echikunwoke) to the series, but the season just didn't quite work for me overall and Darhk was the main reason. That said, when he moved over to the more campy Legends of Tomorrow, I think he was awesome. A perfect villain for them even if he was in a supporting villain role both times. Darhk is a great villain, just not against Green Arrow.
They straightened it back out in season 5 by bringing in Prometheus (Josh Segarra). They did a bait and switch by naming him Adrian Chase and introducing Vigilante at the same time (since in the comics Adrian Chase is Vigilante), but the character was a very good foil to Oliver Queen and his motives of revenge were solid. He may have gone a tiny bit too far at the end for who the character was, but it still worked and had one of the best season finales yet.
And that brings us to season 6, which basically had two villains, Cayden James (Michael Emerson) and Ricardo Diaz (Kirk Acevedo). James was the big bad through the first half of the season and was something completely different for the series: a mental villain whom Oliver couldn't fight with his fists. He manipulated and planned to the point of outsmarting Team Arrow on every occasion. But at the end of episode 13 we realize that Diaz had been manipulating James and had put a lot of the bad things happening into action. He had quietly taken over Star City through bullying and blackmail. He used other people to get what he wants, and for the first time the season ended without a clear cut victory for Oliver. Normally the baddie is killed or arrested, but Diaz is free still and Oliver is in jail. That's a change.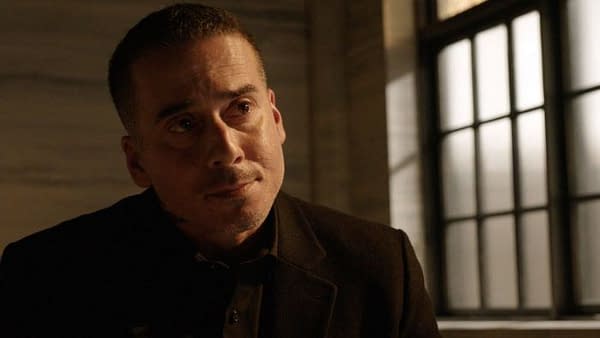 Trying to rank the different villains here is difficult because the series started out with two really good ones. And while I have to pick Deathstroke as the best so far, I think Merlyn is a close second with Prometheus coming in third. Then it becomes more difficult because I like James more than Diaz and would put James closely behind Prometheus, but since Diaz manipulated James, then Diaz is the big bad of the season… it still puts him fourth, but not nearly as close in discussion. Ra's al Ghul is fifth with Damien Darhk coming in sixth, but he will do much better when looking at the Legends villains.
Now, will Diaz be the big bad for season 7 or will he be on the side while someone else steps up?
---
---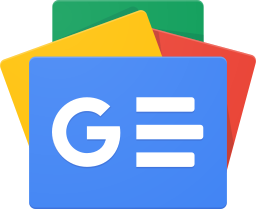 Stay up-to-date and support the site by following Bleeding Cool on Google News today!