Batman: Caped Crusader Reportedly Gets 2-Season Amazon Series Order
Bruce Timm, J.J. Abrams & Matt Reeves' Batman: Caped Crusader is reportedly close to a two-season series deal over at Amazon.
---
Last month, we made the case that either DC Studios' James Gunn & Peter Safran either needed to bring the upcoming animated series back home or make sure that it finds a new streaming home that will do right by it. Leading into our editorial, reports surfaced that Netflix, Amazon & Hulu were "big contenders" for the rights to Bruce Timm, J.J. Abrams & Matt Reeves, Batman: Caped Crusader. Well, The Hollywood Reporter is reporting that the smoke is close to settling and that Amazon is the big winner, looking to lock down a two-season deal (formal deals are still being finalized).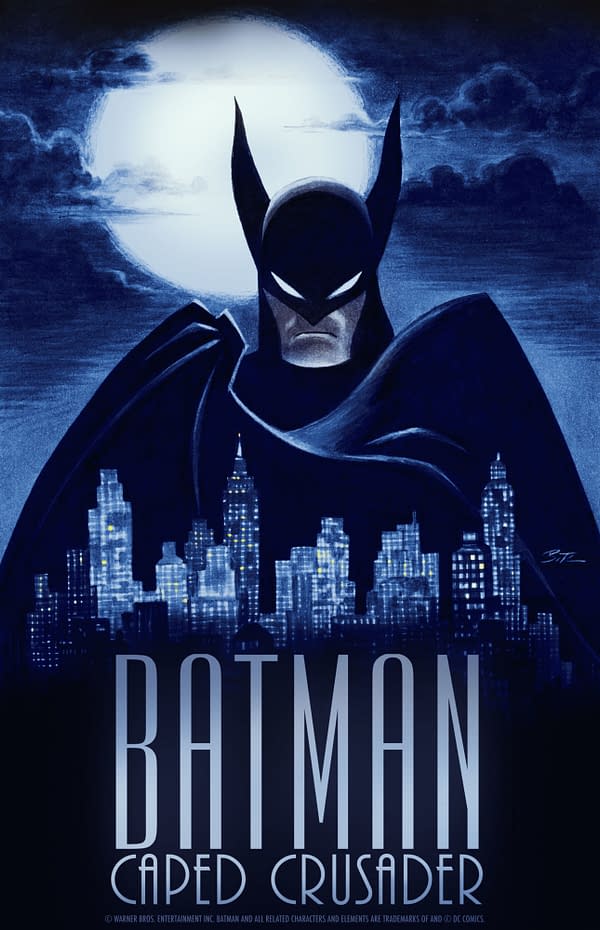 So why was it being shopped around in the first place? The animated series went from HBO Max to being a "free agent" after Warner Bros. Discovery's cost-cutting measures determined there was more to be made by licensing series out as opposed to keeping them in-house. In October 2022, The Hollywood Reporter's "Heat Vision" reported that the series had been shopped and that Netflix, Amazon & Hulu were "big contenders" to be the animated series' new home. "We are beyond excited to be working together to bring this character back, to tell engrossing new stories in Gotham City," Abrams & Reeves said in a joint statement when "Caped Crusader" was first announced. "The series will be thrilling, cinematic and evocative of Batman's noir roots while diving deeper into the psychology of these iconic characters. We cannot wait to share this new world." At Amazon's Prime Video, Batman: Caped Crusader joins a roster of animated programming that also includes Undone, Robert Kirkman's Invincible, Fairfax, The Legend of Vox Machina & The Boys Presents: Diabolical. The move is another example of Warner Bros. Discovery head David Zaslav's philosophy that WBD shouldn't just be producing programming for its own streaming service and channels, emphasizing the importance of licensing some content to cable and other streamers.