Posted in: Amazon Studios, Preview, streaming, TV | Tagged: amazon, blade runner, blade runner 2099, prime video
---
Blade Runner 2099: Amazon Series Start Could Be Delayed Until 2024
Reports are that the start on Amazon's Prime Video series Blade Runner 2099 could be delayed until 2024 due to the writers' strike.
---
A little less than three months after we learned that Jeremy Podeswa (HBO Max's Station 11, HBO's Game of Thrones) had joined the project to direct the pilot & produce, it looks like the WGA/AMPTP writers' strike is impacting another production. Reports are that Amazon's upcoming Prime Video live-action limited series Blade Runner 2099 could see its production at Northern Ireland's Belfast Harbour Studios delayed until Spring 2024. Though Amazon has not offered an official comment or statement, Northern Ireland Screen noted: "Northern Ireland Screen confirmed 'Blade Runner 2099' has been delayed. Northern Ireland Screen is extremely disappointed that 'Blade Runner 2099' is not going ahead at this time due to the ongoing writers' strike. The project has been prepping on the ground in Belfast for many months now. The WGA strike has been halting production all over the world, and we hope a fair deal is reached soon so [the] crew can get back to work."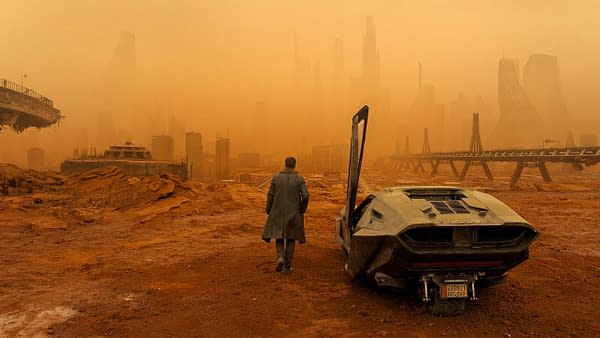 Jeremy Podeswa (pilot director), Ridley Scott, showrunner Silka Luisa (Shining Girls), and Alcon Entertainment co-founders Andrew Kosove & Broderick Johnson are executive-producing the series along with Michael Green (writer, Blade Runner 2049), Ben Roberts, and Cynthia Yorkin, as well as Scott Free Productions' David W. Zucker and Clayton Krueger, Frank Giustra, and Isa Dick Hackett. Tom Spezialy has joined the writers' room and will also serve as an executive producer on the limited series.
Kosove & Johnson added, "We are delighted to continue our working relationship with our friends at Amazon. And we are beyond excited to continue to extend the Blade Runner canon into a new realm with the provocative storyline that Silka has created. Audiences first discovered Ridley Scott's brilliant vision for Blade Runner 40 years ago, and since then, it has become one of the most influential science-fiction films of all time. Denis Villeneuve's follow-up sequel, Blade Runner 2049, then became one of the best-reviewed sequels of all time. So, we recognize that we have a very high bar to meet with this next installment. Together with Silka and our partners at Amazon and Scott Free Productions, we hope that we can live up to that standard and delight audiences with the next generation of Blade Runner."
---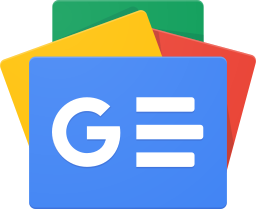 Stay up-to-date and support the site by following Bleeding Cool on Google News today!