"Central Park" Creator: Why Men Voice Female Characters Sometimes; Why Kristen Bell "Needed to Voice" Mixed-Race Character
First announced by the streaming service in March 2019, Apple TV+ took advantage of its time at the Television Critics Association (TCA) winter press event to offer more details on its upcoming animated musical comedy Central Park. Created by Bob's Burger creator/executive producer Loren Bouchard, who co-wrote the project with Bob's Burgers' executive producer Nora Smith and actor-writer Josh Gad (Beauty and the Beast), the series' rights were won by the streamer with a two-season, 26-episode straight-to-season order, after what was described as a very competitive situation against two rival streaming services
Central Park tells the story of a family of caretakers living and working in Central Park who find themselves having to save the park…and the world. Gad, Leslie Odom Jr., Titus Burgess, Kristen Bell, Stanley Tucci, Daveed Diggs and Kathryn Hahn make-up the series' voice cast.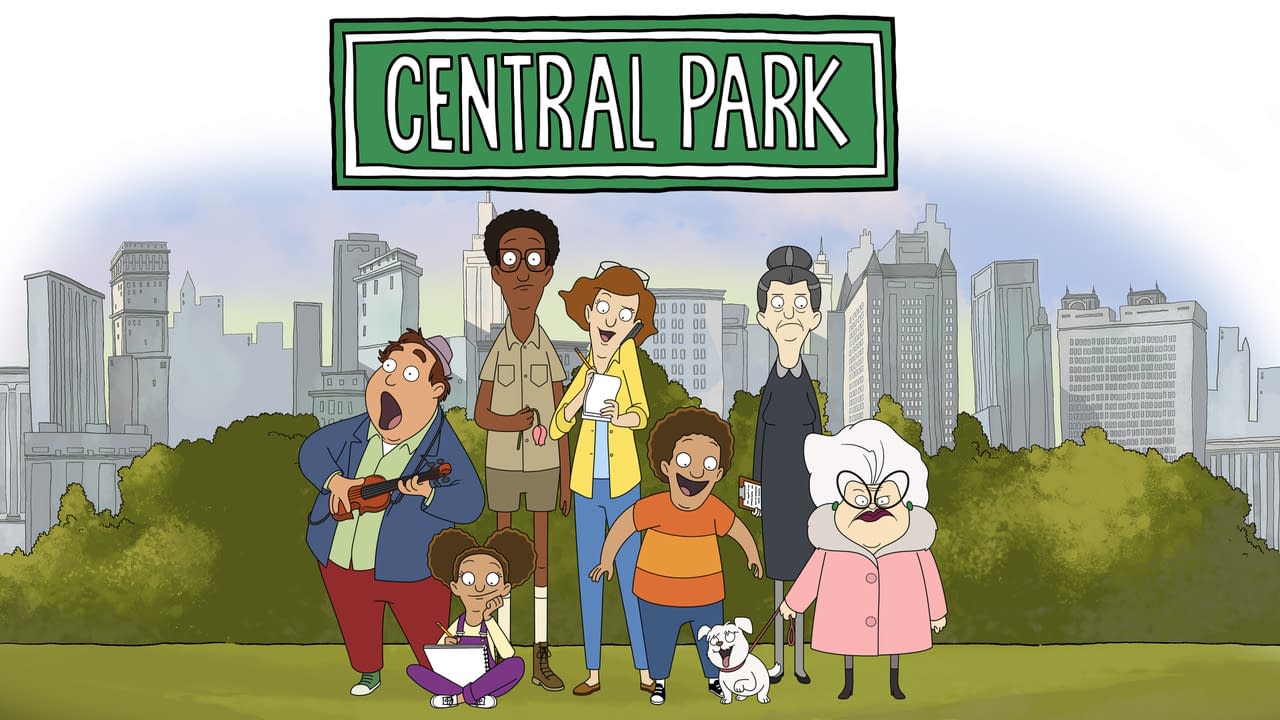 Taking the stage at TCA on Sunday, Bouchard addressed the matter of diversity and representation amon voice actors working animated series. In particular, he spoke about Central Park having two men (Daveed Diggs and Stanley Tucci) voicing female characters (just as John Roberts voices Linda on Bob's Burgers) while Kristen Bell voices a mixed-race woman.
While Bouchard understands the issues and concerns others have towards the practice, he explained that sometimes it comes down to wanting a particular voice to match a particular character:
"Animation just makes you want to take this voice and have it come out of this face. Hopefully there's something about it that makes sense."
Bouchard explained by recounting how Roberts found his way to voice Linda on Bob's Burgers based on hearing Roberts on YouTube – the same "feel" he had when casting Diggs and Tucci:
"We knew early on it'd be fun to do it and we couldn't look away once you imagine that. And the same for Stanley playing a little lady with white air like Margaret Thatcher glued onto a little dog. Once you think of that, it's impossible to not get excited about it."
Where Bouchard really lost us was with the Bell casting situation. We're not sure if it's his wording or what – lines like, "we couldn't not make her Molly" beg a basic but important question. Why not?
"Here I am, yet again, taking away two roles for women, and it's something that I have on my mind all the time to try and keep balancing things. Kristen needed to voice Molly, we couldn't not make her Molly and then we couldn't make Molly white and couldn't make Kristen mixed-race. Then you arrive there and keep doing it as best you can to turn around and give someone an opportunity who wasn't getting it. A commitment to diversity isn't some odd job, it's a commitment to making it better."

Originally set up at 20th Century Fox TV — home of animated series as The Simpsons, Family Guy, Bob Burgers and American Dad — Central Park was meant for Fox's programming slate. Fox eventually passed on the project. 20th Century Fox TV offered the project out, creating a bidding war between Apple TV+, Hulu and Netflix. Bouchard and Gad executive produce alongside Brillstein Entertainment Partners, with Smith serving as a consulting producer. Having played a direct role in the development of the project, Kevin Larsen is set to produce.