"The Flash" Season 6 Goes Multiverse Murder Mystery Noir in "Kiss Kiss Breach Breach" [SPOILER REVIEW]
When The Flash/Barry Allen (Grant Gustin) takes a vacation, he leaves Cisco (Carlos Valdes) in charge. And hijinks ensue. Along with guest star Breacher (Danny Trejo), Cisco has to solve the murder of his ex-girlfriend Gypsy. . . and he's the prime suspect. Meanwhile, Joe West (Jesse L. Martin) and "Nash" Wells (Tom Cavanaugh) are trapped underground together, while Frost (Danielle Panabaker) continues to track Dr. Ramsey Rosso (Sendhil Rammamurthy).
The alternative title for this episode could've been "The Cisco Who Knew Too Much" for the big well of classic noir thrillers it pulls from. Mistaken identity. Boom. A smart and sexy His Girl Friday sidekick, in this case girlfriend Kamilla (Victoria Park). Double boom. Fun and snappy dialogue with Ralph Dibney (Hartley Sawyer) about The A-Team? Now they're just showing off.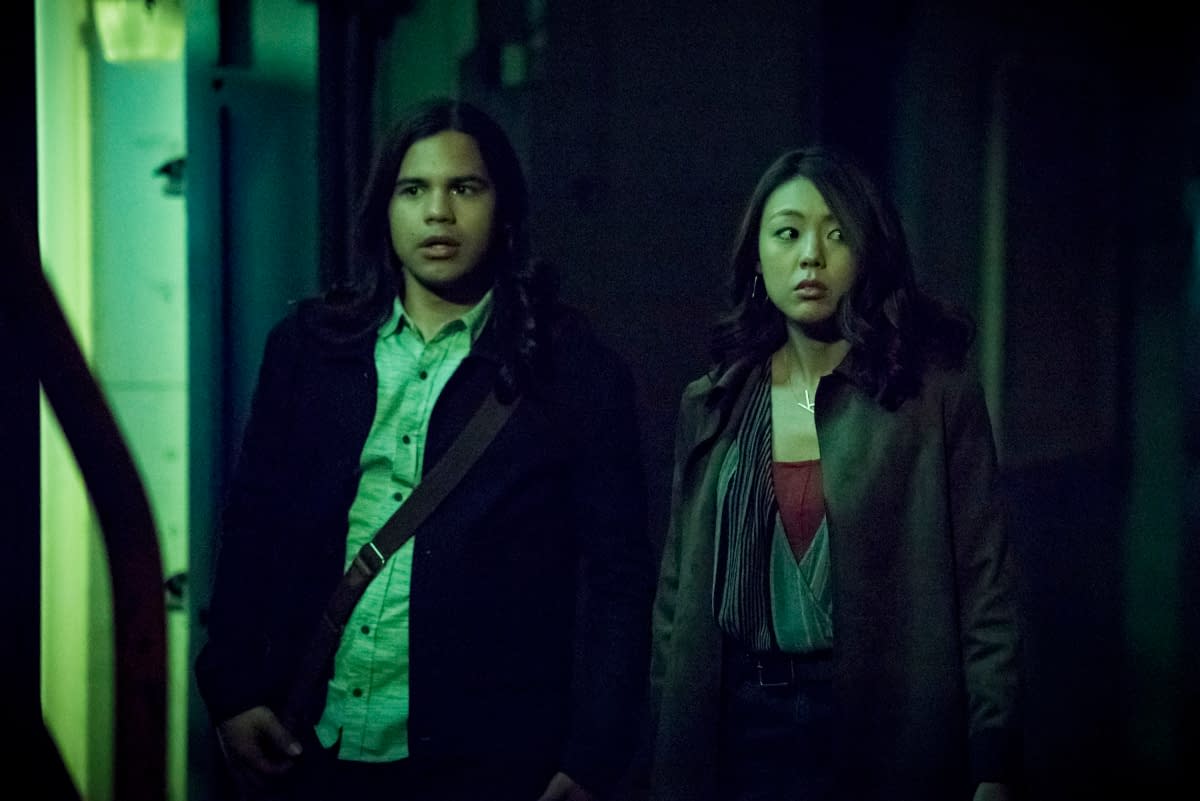 The fun Flash-style twist on this is that, of course, the murder mystery involves the multiverse, and instead of traditional noir color palate of blacks and greys, the murder mystery scenes all have a decidedly sci-fi feeling to them, bathed in eerie greens and blues. And having Danny Trejo along as the dueteragonist is always a treat, especially when he's playing in this fun space between friend and foe, father figure and law enforcement. Trejo gets to stretch his acting chops here (so does Valdes) and they have such a wonderful chemistry that really makes this episode, well. . . vibe.
Speaking of chemistry, the real story here is between Valdes and Park. I've always like Cisco and Kamilla as a couple– they're good for each other– but this episode has something special. The story and plot move things along for the show, but their character development is what's really in play here. While you have the main story about a murder mystery, you have the (forgive the pun) meta-story about a couple figuring each other out and trying to decide if they're ready to say those three tiny words to each other. As Breacher says, in the best line of the episode, "Awkward."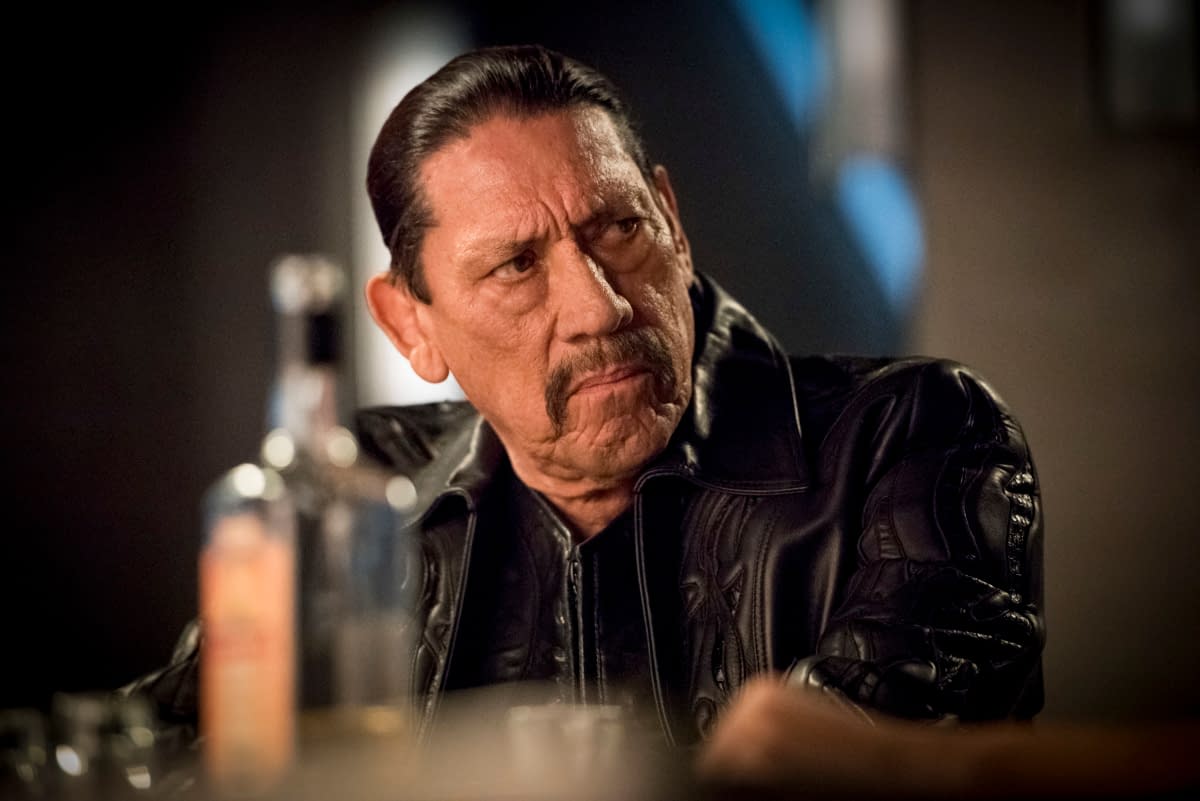 Awkward is comedy and drama gold. If it was a sauce, I would slather everything I eat in it because it is so fun. Awkwardness provides tension and then release that both comedy and drama need to thrive. And that's really what makes this episode of The Flash run.
There's also a secondary meta-storyline about Cisco not being comfortable with the idea of being in charge once Barry is gone. It's a very human and relatable idea, and awkward in its own right. And to compensate, Cisco builds B.A.R.I. the "Barry Allen Replacement Intelligence"– an AI program that is supposed to help replace the real Barry. This is very on brand for 2019, showcasing both the awesome powers and real limits of what AI can do for us. I hope we'll be able to look back in 20 years at this episode as a cultural artifact of how we felt about the emergence of AI in our daily lives.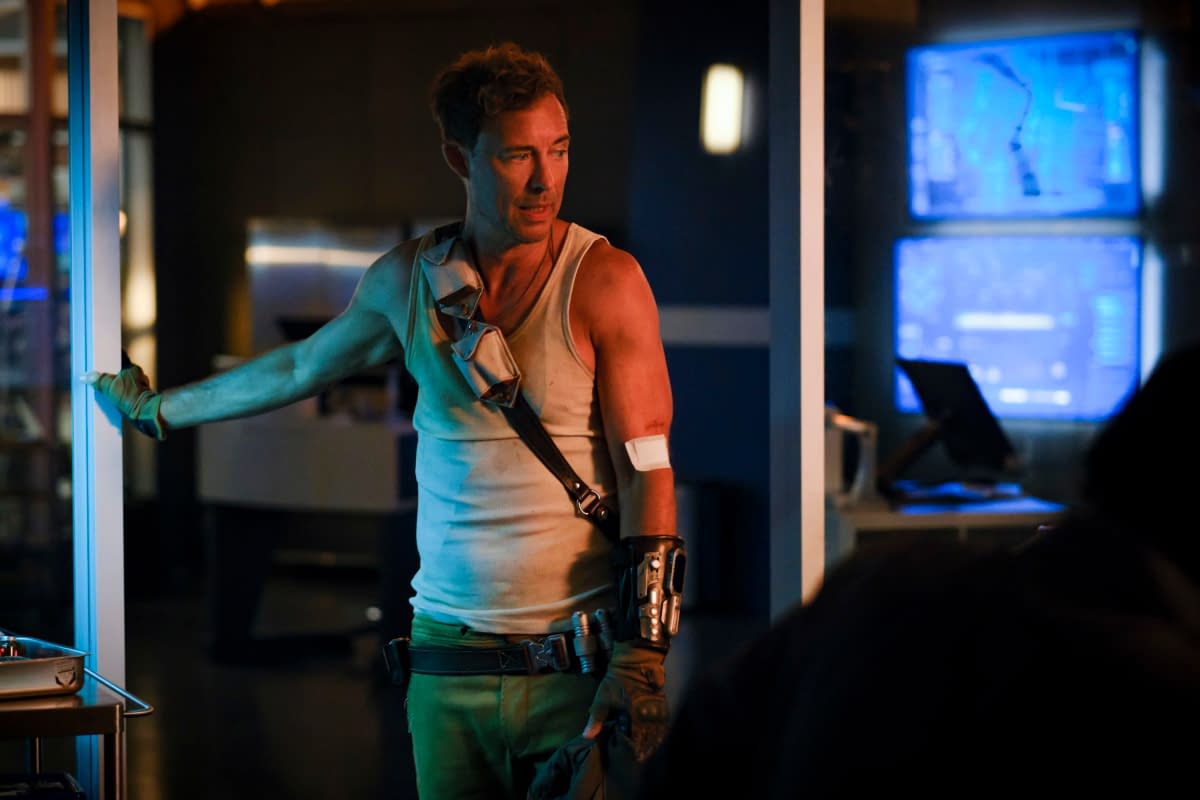 And we haven't even gotten to the underground, ticking-clock adventures of Joe West and Nash Wells! While the storyline is a little thin (they're stuck together, running out of air, and have to learn to trust each other) what is most important is the revelation at the very end of the episode after their eventual rescue: Nash thinks he knows how to save Barry Allen. And that's why he's on this earth, tracking The Monitor.
All of this adds up to a load of fun in an episode that successfully balances the funny, the human, and a sci-fi infused noir to spectacular results. At its core, The Flash is about people. They're a family. These character-driven episodesthat still deliver a lot on the plot side are the show's bread and butter. And please pass more of that awkward sauce.
Speaking of awkward, next week's episode pivots from Cisco and noir to being a Ralph-centric James-Bond-inspired episode in "License to Elongate," as Barry preps Ralph for life without him. Is this what we're doing now? Every episode is one character working through their emotional baggage in another genre, building up to Barry sacrificing himself in Crisis? Well, as long as they're as good as "Kiss Kiss Breach Breach," bring it on. I'll prepare my Bond puns for next week…