CNN, Jim Acosta Granted Temporary Restraining Order in Trump Lawsuit
***UPDATE*** Judge Timothy J. Kelly granted CNN and Jim Acosta's request for a temporary restraining Thursday morning, ordering President Donald Trump and The White House to reinstate the correspondent's press credentials. Judge Kelly's decision was based on CNN and Acosta's Fifth Amendment claims, stating that The White House did not provide Acosta with any due process to legally revoke his access.
While the judge did not rule on the underlying First Amendment claim, Thursday's ruling will restore Acosta's White House access at least temporarily. The initial ruling does not block The White House from seeking to revoke Acosta's access again if a fair due process plan is put in place. During his explanation of his decision, Judge Kelly stated that he believes CNN and Acosta are likely to win their lawsuit.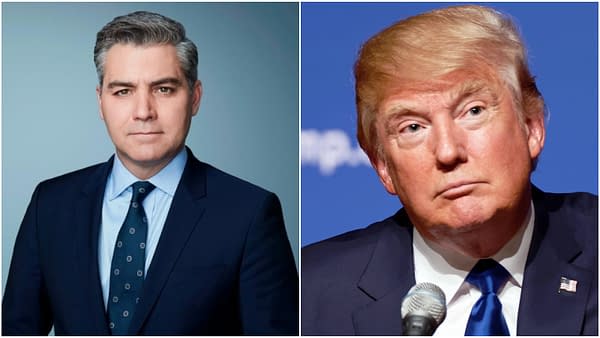 CNN's official response:

Before CNN and Acosta's request for a temporary restraining order as part of their lawsuit against President Donald Trump and The White House's revoking of the correspondent's "hard pass" press credentials was heard Wednesday afternoon, two interesting developments of note took place prior to District Judge Kelly's (a Trump selection) session:
● Thirteen news groups/organizations have signed on to the following statement in support of CNN, including: The Associated Press, Bloomberg, Fox News, The Washington Post, First Look Media Works, Inc., Gannett, National Press Club Journalism Institute, NBC News, The New York Times, Politico, Press Freedom Defense Fund, E.W. Scripps Company, and USA Today Network:
"Whether the news of the day concerns national security, the economy, or the environment, reporters covering the White House must remain free to ask questions. It is imperative that independent journalists have access to the President and his activities, and that journalists are not barred for arbitrary reasons. Our news organizations support the fundamental constitutional right to question this President, or any President."
● The Trump Administration issued issued a formal brief challenging the legitimacy of CNN's lawsuit:
"With respect to their First Amendment claim, the President and his staff have absolute discretion over which journalists they grant interviews to, as well as over which journalists they acknowledge at press events. That broad discretion necessarily includes discretion over which journalists receive on-demand access to the White House grounds and special access during White House travel for the purpose of asking questions of the President or his staff. No journalist has a First Amendment right to enter the White House and the President need not survive First Amendment scrutiny whenever he exercises his discretion to deny an individual journalist one of the many hundreds of passes granting on-demand access to the White House complex."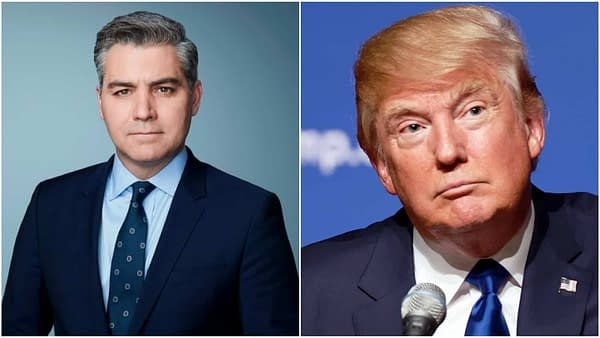 In the lawsuit, CNN alleges that revoking access violates CNN and Acosta's First Amendment rights of freedom of the press, and their Fifth Amendment rights to due process. Defendants named in the lawsuit are Trump, White House press secretary Sarah Huckabee Sanders, former Fox News executive Bill Shine (now running communications), chief of staff General John Kelly, the Secret Service director, and an unidentified Secret Service agent.
During a post-midterm election press conference last Wednesday, Sanders alleged that Acosta place "his hands on a young woman just trying to do her job as a White House intern." On Wednesday night, Sanders attempted to boost The White House's position by tweeting a video The White House claimed proved what transpired – but the video appeared to have been edited and manipulated, and was actually taken by conspiracy theory-of-the-day website InfoWars.
Acosta has gone on record calling The White House's accusations "a lie," with the news network and journalists around the world expressing their support for the White House correspondent. The White House has not yet responded to CNN's lawsuit.
"Revoking access to the White House complex amounted to disproportionate reaction to the events of last Wednesday," the group said in part. "We continue to urge the administration to reverse course and full reinstate CNN's correspondent. The president of the United States should not be in the business of arbitrarily picking the men and women who cover him."

– White House Correspondents' Association (WHCA) statement
You can read the complaint in its entirety here: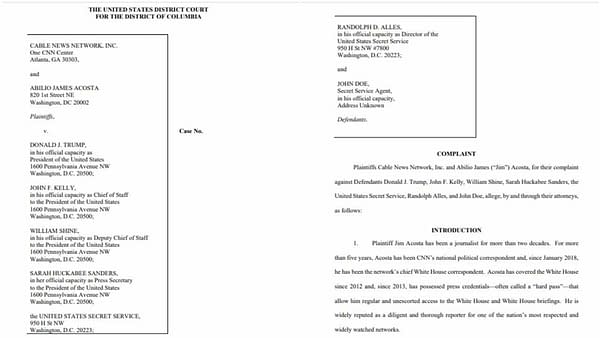 White House press secretary Sarah Huckabee Sanders issued the following statement in response to the lawsuit: