Criminal: Amazon Studios Eyes Ed Brubaker, Sean Phillips Comic Adapt
Reports are Amazon Studios is looking to develop a series take on writer Ed Brubaker and artist Sean Phillips' comic book series Criminal.
---
What Amazon Studios is looking to do to writer Ed Brubaker and artist Sean Phillips is criminal. See what we did there? Though the studio declined to comment, Deadline Hollywood reported exclusively that Brubaker and Phillips' bestselling crime comic book series Criminal will be getting a series adaptation. Described as a shared universe of interconnected crime stories based on the tales told in the award-winning comic book series, the series would reportedly have Brubaker writing, executive producing, and serving as the showrunner (with a writers' room apparently already at work on the adaptation). Reportedly, the effort to adapt the work to a series was supported by Nick Pepper, Amazon Studios' Head of US SVOD TV Development and Series – Wholly Owned & his lieutenant, Matt King, Head of Tentpole, Genre & Universe Development of Wholly Owned. Based on the DH article, "conversations are currently underway" to finalize producing credit on the project.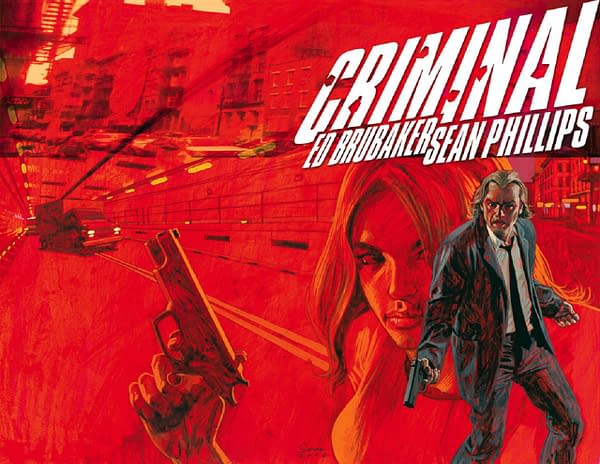 With the first volume kicking off in 2006 and the series published first by Icon Comics (a Marvel Comics imprint for creator-owned projects) and then Images Comics, here's a look at the official overview for the first five issues ("Coward") to give you a better sense of what you can expect.: "'Coward' is the story of Leo, a professional pickpocket who is also a legendary heist-planner and thief. But there's a catch with Leo, he won't work any job that he doesn't call all the shots on, he won't allow guns, and the minute things turn south, he's looking for any exit that won't land him in prison. But when he's lured into a risky heist, all his rules go out the window, and he ends up on the run from the cops and the bad men who double-crossed him. Now Leo must come face-to-face with the violence he's kept bottled up inside for 20 years, and nothing will ever be the same for him again.