Happy 98th Birthday, Betty White! 10 Things to Know About Our "Golden Girl"
Would you believe Betty White turns 98 today? Approaching eight decades of show business, the last surviving "golden girl" appeared in 117 titles over her long-storied career. She currently holds the Guinness World Record for "Longest TV Career for an Entertainer (Female)."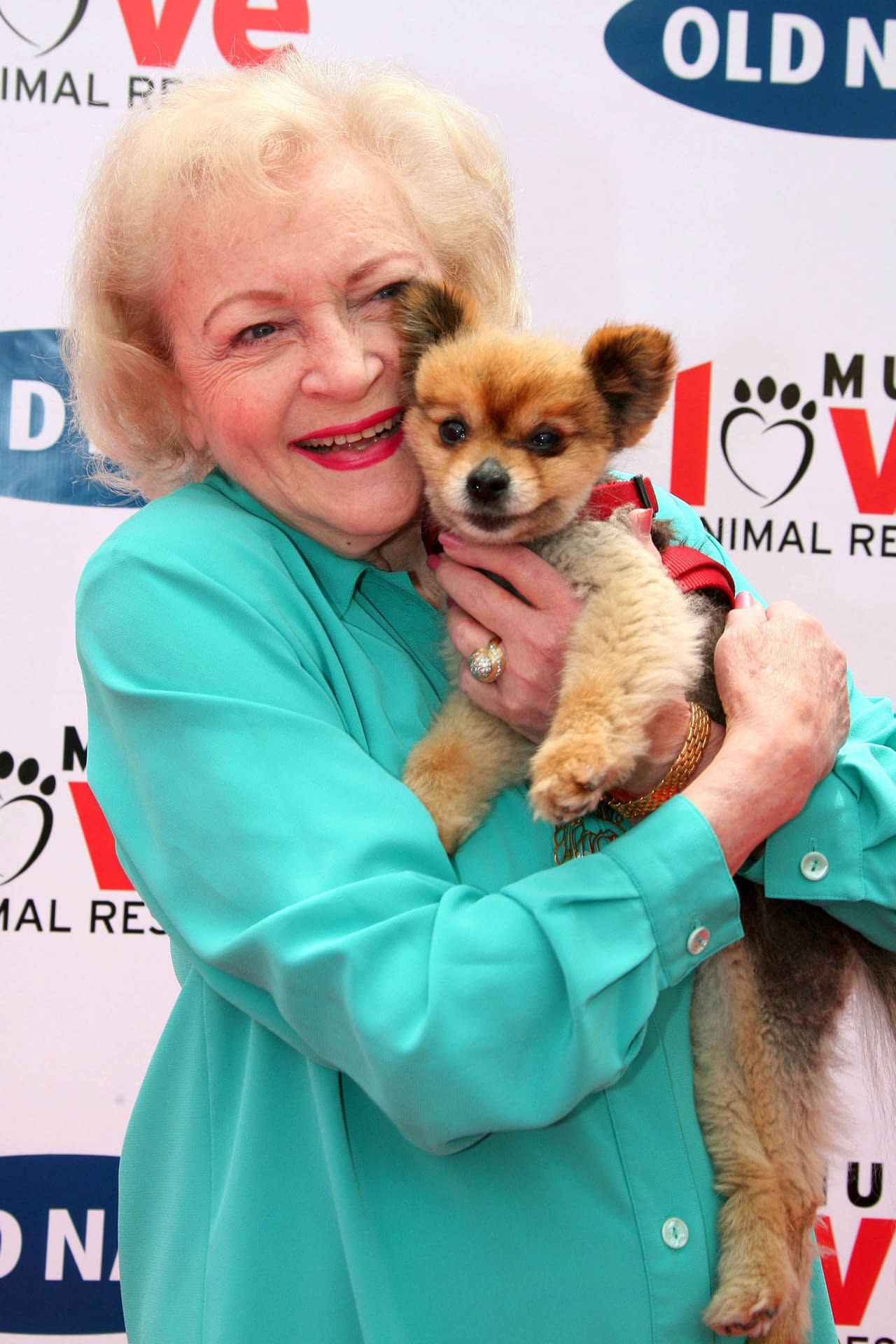 Before we get to her top 10, check out this Instagram of one-upmanship between her The Proposal (2009) co-stars Sandra Bullock and Ryan Reynolds when singing "Happy Birthday."
As if that isn't enough from Reynolds, the Deadpool film's Twitter account also posted a headshot of White as a potential member of X-Force.
10 – White Won Seven Emmys
White's been nominated for four Golden Globes, 20 Prime Time Emmy Awards, and three Daytime Emmy Awards. She's won Emmys for her performances in Saturday Night Live (2010), The John Larroquette Show (1996), The Golden Girls (1986), The Mary Tyler Moore Show in 1975 and 1976, Just Men! (1983), and Lifetime Achievement Award (2015). Funny thing is she won her Emmy Lifetime Achievement Award in the Daytime Emmys when she won most of her awards at Primetime.
9 – White Played Rose Nylund Across Four Different Series
While the character of Rose Nylund was established on The Golden Girls in 1985, she went on to reprise the role for the short-lived sequel series The Golden Palace (1992), Nurses (1991), and Empty Nest (1988).
8 (tie) – Traded Roles with Rue McClanahan for the Role of Blanche on "The Golden Girls"
When casting White and Rue McClanahan on The Golden Girls, White was originally considered for the role of promiscuous Blanche. White already played that type of character on The Mary Tyler Moore Show as Sue Ann Nivens. McClanahan played the introverted Vivian on Maude, which is similar to Rose. The two ended up trading roles and the rest they say is history.
8 (tie) – White Became the Oldest Host in "SNL" History
It's no surprise White landed her sixth Emmy doing what she does best in her natural element of comedy when she hosted SNL in 2010 at the age of 88. It also helped her fans took to social media and petitioned her to host catching the eye of creator Lorne Michaels. In memorable sketches like "Scared Straight" and "Census Taker" with Tina Fey, it was a no brainer she stole the show winning Best Guest Actress in a Comedy Series.
7 – White Was the Oldest of the Four "Golden Girls"
Estelle Getty portrayed the oldest member of the foursome in Sophia Petrillo on The Golden Girls. It was White who was the oldest cast member born on January 17, 1922. She edged out Bea Arthur who was born nearly five months later. Getty was born in July 1923 and McClanahan in 1934.
6 – Frequent Celebrity Guest on Game Shows
Since 1955, White's been a regular in the game show scene from Make the Connection to the 2016 version of To Tell the Truth. She's been in over 40 game shows. Her charismatic charm made her a favorite through multiple incarnations of Password, The Hollywood Squares, Match Game, Pyramid, and the aforementioned To Tell the Truth.
5 – Turned Down a Role in "As Good as It Gets"
There's no question of how passionate White's love for animals is. She admitted in past interviews if she wasn't an actor, she'd be a zookeeper. When director James L. Brooks offered her the part of Helen Hunt's character's mother, White turned the role down because she objected to the treatment of the film's dog. She particularly objected when Jack Nicholson's Melvin sent the dog down a laundry chute early in the film. No actual harm came to the dog. Melvin and the dog eventually bonded in the film.
4 – Betty White's Given Name is "Betty"
Despite her first television series Life with Elizabeth in 1953, White's parents were adamant keeping the name "Betty" on her birth certificate. She said they didn't want her to be called any nicknames associated with "Elizabeth" like Beth, Ellie, Lisa, etc.
3 – She's Active on Social Media
Like a chameleon, White's adapted to the media she's around. She made the transition to TV coming from a radio and theater background. While most at her age are happy to slow down and kept to their own devices, White's one of the few who kept up into the 21st century. She has an official Twitter account. Whether she posts from her account at all is a separate question entirely. Many celebrities delegate to social media managers to update as necessary.
2 – She's a Favorite of "The Tonight Show" Since It Started
Not many living celebrities can say they been on The Tonight Show since the days of Jack Paar. She appeared on his program 36 times. When Johnny Carson took over in 1962, she appeared 42 times. When Jay Leno took over in 1990, she appeared 17 times. This marks her combined appearances at 95.
White appeared on Conan O'Brien's Late Night and his TBS show, but never during his stint as The Tonight Show host. She's also appeared on Jimmy Fallon's Late Night during his stint as host, but not as the current host of The Tonight Show. She once appeared on a Steve Allen-hosted program in The Steve Allen Playhouse, but not as Tonight host.
1 – Betty White Championed Civil Rights Early in Her Career
In 1954, White hosted her own daily talk and variety show called The Betty White Show on NBC. Creatively, she hired a female director for her program and the first African-American series regular on a talk/variety show in Arthur Duncan. White included Duncan on her program for his vocal and dancing talents.
When the network expanded the show nationally, local southern affiliates threatened to boycott unless Duncan was removed. White responded, "I'm sorry. Live with it" giving Duncan more airtime. Unfortunately, NBC frequently changed timeslots for her show resulting in sagging ratings and cancellation at the end of the year.