"Harley Quinn," "Titans" & More: Bleeding Cool's SDCC 2019 DC Universe Live-Blog
Let's be honest. Every year, Comic-Con International: San Diego (SDCC) continues to grow – and what was once the pantheon for all things comics has become the place to be if you're a film or television series looking to make traction with an eager geek fanbase looking to rest their eyeballs on something worthy. Then there are the "con veterans," returning once again to show their love and appreciation for the fan support – or in some isntances, giving attendees a final chance to say goodbye.
With a Bleeding Cool team doing it's very best to cover as much of the SDCC experience as possible for you, we're giving you a chance to join-in on our coverage live. Over the next four days, we'll be hosting live-blogs for a number of the buzz-worthy panels at play – today, it's a deep-dive into what DC Universe has in store for Titans, Doom Patrol, Harley Quinn and Young Justice: Outsiders – and more:
DC Universe Series Sneak Previews/Q&A
7:00 p.m. – 9:00 p.m. PST in Indigo Ballroom, Hilton San Diego Bayfront
DC fans, this is your Universe! DC Universe has established itself as the premium go-to destination for fans of all things DC, and they are just getting started! Spend your Saturday night with select producers and stars from DC Universe's original live-action and animated series and get the latest updates and sneak previews on Titans, Doom Patrol, Harley Quinn and Young Justice: Outsiders.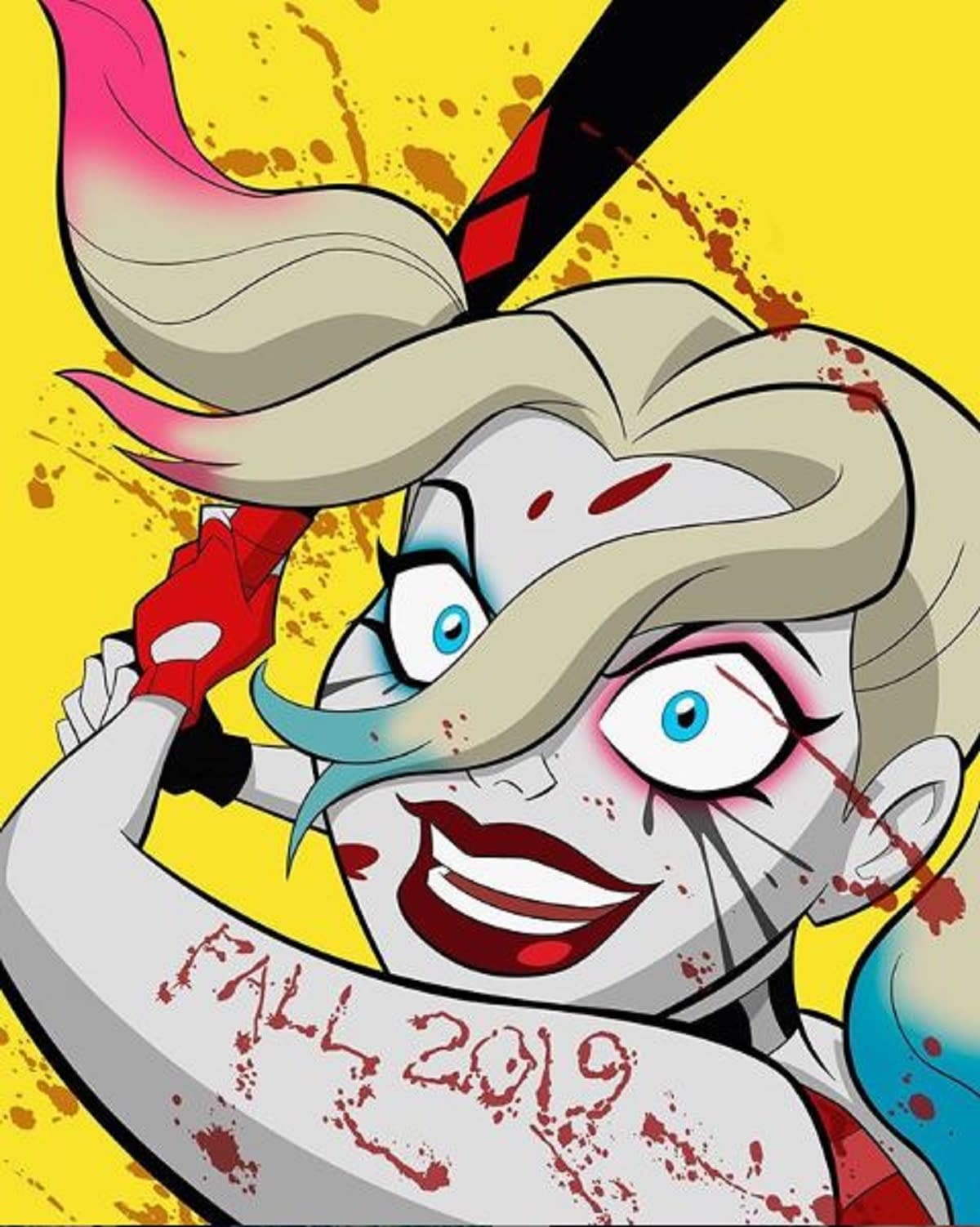 During last October's New York Comic Con (NYCC), Warner Bros. Animation unveiled a first-look at the upcoming animated series with a special video created specifically for NYCC. After the screening, Cuoco took the stage – giving attendees the first opportunity to welcome the actress to the role and learn of her take on the character – and as you can see from the following clip, Cuoco has definitely been doing her homework:
THE BIG BANG THEORY's Kaley Cuoco stars as the voice of Gotham's criminal queenpin Harley Quinn in the new animated series for the DC UNIVERSE digital subscription service.
Joining Cuoco on the voice cast for DC Universe's animated series Harley Quinn are Lake Bell (Wet Hot American Summer) as Dr. Pamela Isley/ Poison Ivy, Alan Tudyk (Doom Patrol) as The Joker, Ron Funches (Powerless), JB Smoove (Curb Your Enthusiasm), Jason Alexander (Seinfeld), Wanda Sykes (Black-ish), Giancarlo Esposito (Breaking Bad), Natalie Morales (Bojack Horseman), Jim Rash (Community), Rahul Kohli (iZombie) as Dr. Jonathan Crane / Scarecrow, Diedrich Bader (Veep) as Bruce Wayne/ Batman, Tony Hale (Veep) as Dr. Edgar Cizko / Doctor Psycho, and Christopher Meloni (Law & Order: Special Victims Unit) as Commissioner Jim Gordon.
Cuoco also executive produces DC Universe's Harley Quinn through her Yes, Norman Productions, serving alongside Justin Halpern, Patrick Schumacker, and Dean Lorey.