Posted in: HBO, Movies, streaming, TV, Warner Bros | Tagged: David Zaslav, dc studios, dcu, james gunn, jason momoa, opinion, peter safran, warner bros discovery
---
Jason Momoa/DCU Video Clarifies Gunn & Safran's DC Studios Timeline
Jason Momoa found a way to get DCU fans excited & his video also clarified some things about James Gunn & Peter Safran's DC Studios timeline.
---
Once the new year hit, the waiting game got dialed up to a "Spinal Tap"-loving eleven. Of course, we're talking about the millions of DCU fans waiting (somewhat) patiently for DC Studios co-heads James Gunn & Peter Safran to begin rolling out specific details on their 8-10-year plan (following word that Gunn was penning a big-screen Superman film). Well, the dumpster fires of anticipation & speculation got a whole lot of gasoline dumped on them yesterday after Jason Momoa (Aquaman and the Lost Kingdom) shared a video of himself leaving a meeting with Gunn, Safran & Warner Bros. Discovery (WBD) head David Zaslav where it seemed pretty clear that the actor is going to have a future with DC Studios (more on that below). So what did we learn from all of that? Aside from the obvious, Momoa is pumped over the "great" news he received, that is? Okay, a few things…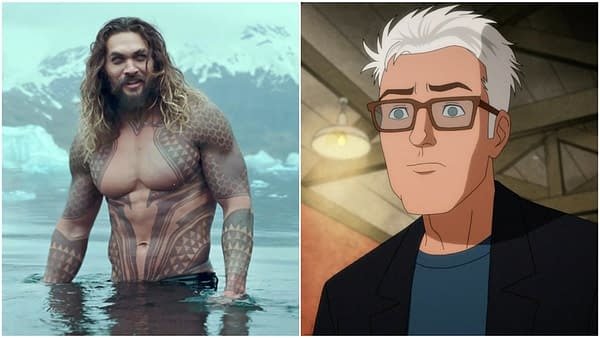 Between the meeting with Momoa and Matt Reeves (The Batman) confirming his meeting happening soon, it looks like Gunn & Safran have reached that stage where they're getting everyone on the same page before things go public. That falls in line with the timeline that Gunn put out a few months back, and while folks might be getting impatient? There are still eleven days left in the month, and in the pop culture universe, that's a lifetime.
Based on Momoa's video, it sounds like Zaslav is directly involved in these meetings (or at least Momoa's meeting). At least, that's how I'm reading it. Whether or not he was physically there probably doesn't matter. That said, Momoa might be thanking Zaslav because he knows that Gunn & Safran speak on behalf of Zaslav since they answer directly to him. But for the level of change to the DCU that's expected, having Zaslav directly involved would be a good "unified front" message to send.
If Zaslav's involved in the meetings (in whatever capacity), then that means Gunn & Safran have already laid out their plans to him, keeping their respective rollout timeline on track. And while this might be a reach, I'm taking the lack of leaks and "sources" running to whoever will print their shade as a good sign. Because we all know how quickly bad news grumblings travel.
As you can see from the screencaps below from the video that he posted on Thursday, Momoa referenced being as excited leaving his WBD/DCU meeting that day as he was four years ago. And though he couldn't divulge any details, Momoa offered Gunn, Safran & Zaslav a lot of love for the "really great news" he had received. And just to drive the point home that some excellent Momoa news should be on the way soon, the actor ended the video by blowing kisses to the future. Personally? I'm voting for a Momoa-led Lobo streaming series…
DC Studios: Superman/Batman Updates
To no one's surprise, the future of The Man of Steel is at the top of a lot of DCU fans' lists when it comes to wanting more intel on who the new Superman will be for the Gunn-penned feature film. And while that alone would be pressure enough, throw into the mix that the person would be taking over for Henry Cavill, and you can imagine the need is being felt to get this right. So when someone on Twitter tweeted the rumor that Jacob Elordi (Euphoria) was being considered last week, Gunn used the opportunity to offer an overall update and some clarity on the film and casting. "My thoughts are no one has been cast as Superman yet. Casting, as is almost always the case with me, will happen after the script is finished or close to finished, and it isn't. We'll announce a few things in not too long, but the casting of Superman won't be one of them," Gunn tweeted in response. Here's a look at Gunn's tweet offering a reality check regarding the future of The Man of Steel:
"They [Gunn and Safran] have been great. […] We're actually supposed to meet in the next few weeks because they want to talk to me about the broad plan, and then they want to hear the BatVerse plan. We're just getting together to talk about all of that. Look, I'm excited to hear what they're going to do. The BatVerse thing, as James has said, and as Peter has said, is kind of its own thing they're letting us do," Reeves shared with Collider during an interview earlier this month in support of the 15th anniversary of Cloverfield, revealing that he would be meeting with the DC Studios co-heads shortly.
One of the main focuses of the meeting is to compare notes as a way of making sure that future plans aren't "crashing into each other" moving forward. "I had this dream for the way I wanted that to play out, and that's part of what I'm going to be talking to them about in a few weeks. They're going to be talking to me about what they're doing in their ten-year plan or certainly what's in the near future as well so that we can understand that we're not—it's air traffic control—we don't want to be crashing into each other. We want to support each other," Reeves explained. "I'm super excited. I'm really excited to hear about what they're doing and to be working with them. It's going to be cool."
---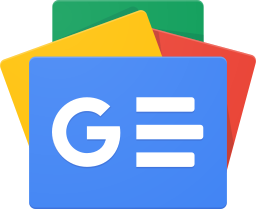 Stay up-to-date and support the site by following Bleeding Cool on Google News today!