Lucifer Season 5: Maze, Trixie & God Walk Into A Selfie; New Images
With Tom Ellis' Lucifer Morningstar returning to our screens in less than 24-hours, we tried convincing Netflix that the Lucifans out there had all that they needed preview-wise to get into that "Lucifer mood." We even had executive producers/showrunners Ildy Modrovich and Joe Henderson making some major news about the sixth season that will find the series tackling the issues of social justice and Black Lives Matter during its final-season run. But thankfully for all of you, the streaming giant didn't listen to us (mostly because the conversation didn't actually happen) because we have another set of preview images to help set the mood (followed by a social media "extra" more than worth your time):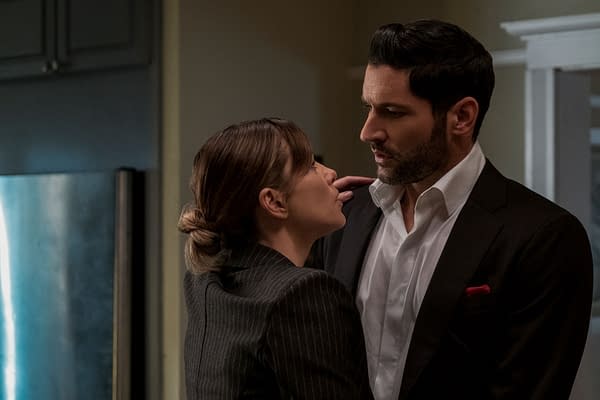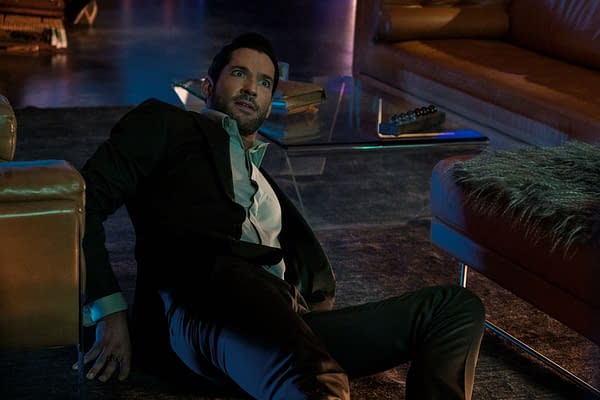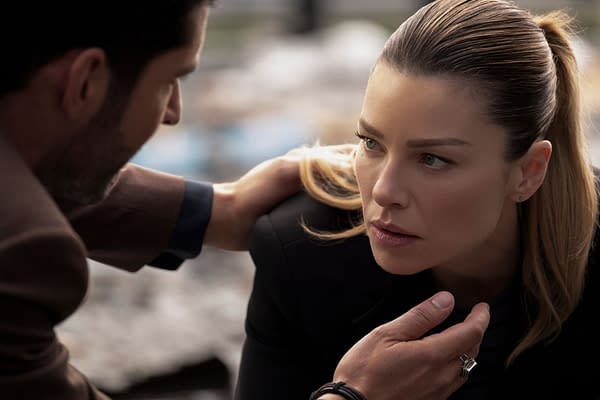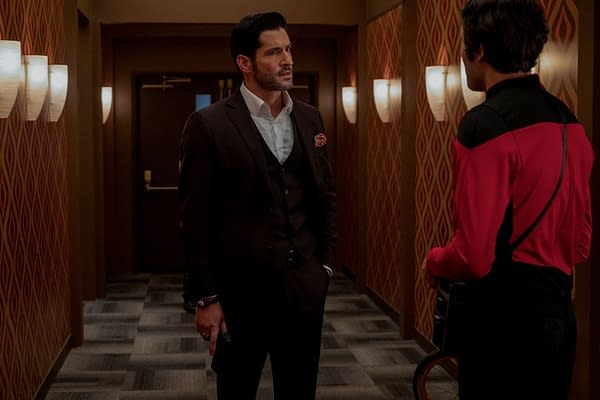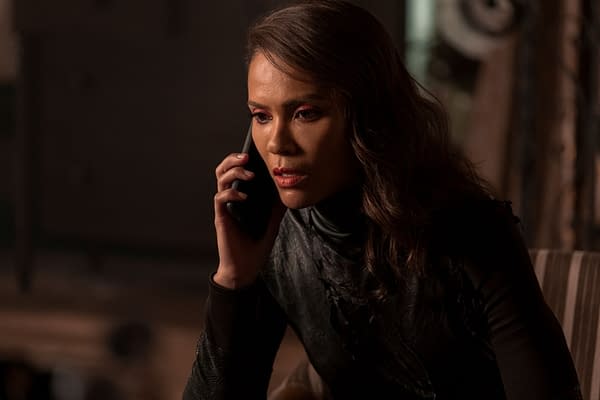 Meanwhile, Lesley-Ann Brandt (Mazikeen "Maze" Smith) shared a selfie with Dennis Haysbert ("Dad"/God) and Scarlett Estevez (Beatrice "Trixie" Espinoza) as a reminder that this is the week that Lucifans have been waiting for:

Lucifer, bored and unhappy as the Lord of Hell, resigns his throne and abandons his kingdom for the gorgeous, shimmering insanity of Los Angeles, where he gets his kicks helping the LAPD…and the savvy detective Chloe Decker in particular. In Part A of season 5, Lucifer's twin brother Michael secretly takes the devil's place on earth while he's back in Hell. Eventually, Lucifer must return and face the mess his brother made with his life. He'll also finally confront his feelings for Chloe, and answer a question fans have been asking since the very beginning: "will they or won't they"?