"Mr. Robot" Season 4 "405 "Method Not Allowed" – Elliot & Darlene: Our Creative Problem-Solvers [SPOILER REVIEW]
True to its episode name, things do not go as planned for any of our characters – and the madness is not limited to the method. In case you're unfamiliar with this week's episode of USA Network's Mr. Robot, or with how things work around here, this is my take on the episode – and yes, there are spoilers.
So…if you haven't seen the episode, you probably should before continuing. Well, unless you enjoy being confused. If so, then please, by all means, continue reading.
All caught up now? Good. Let's pick up where we left off – with Tyrell dead and Elliot setting fire to his body and the Dark Army van.
What? I'm still not over the shock of that. I mean, we all knew it was coming and that in this, the final season, all the characters have to atone for their sins and crimes of the prior seasons, but still. It seems a bit harsh for Mr. Wellick to not even make it halfway through the season.
Regardless, he's not getting any deader, so we must take Elliot's lead and carry on. Well, he's helped a lot by Darlene – finally, he's actually letting her help him again. You know, they make a pretty baller team when one and / or both of them aren't drugged out, drunk, or completely delusional.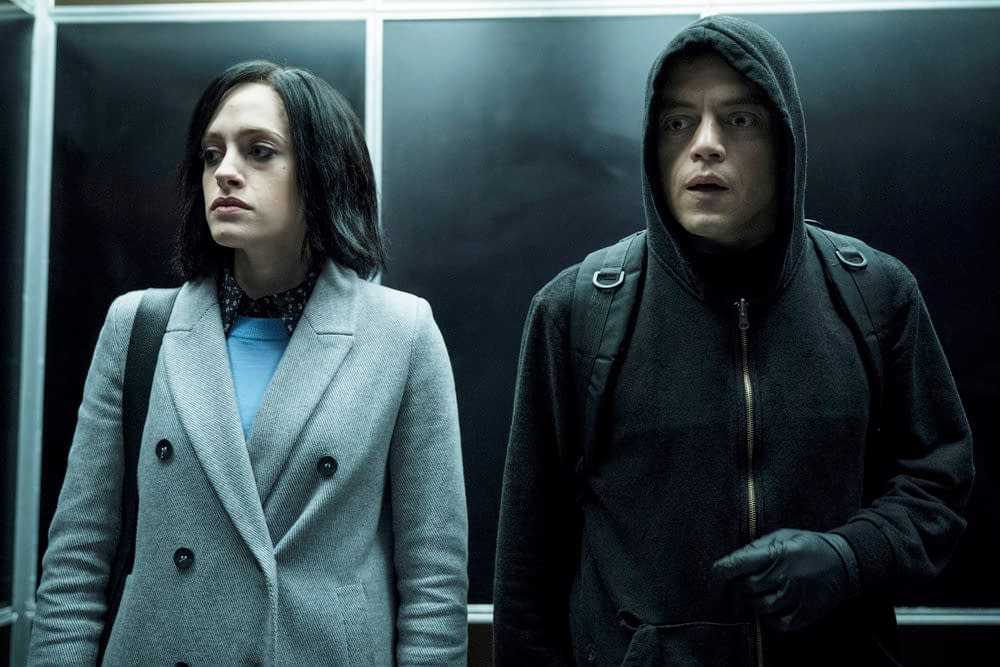 It's like old times back in the first season when they were hacking together to save the world…or something. Good old f-society. Aah, those were the days. Sorry, just reminiscing. I'm back now.
You know I love a good heist episode, and this completely hit that spot. It was like Oceans 11 meets Animal Kingdom with just a splash of CSI and I am totally here for it.
Speaking of that splash of CSI – Dominique (aka Dom aka Grace Gummer) was far less annoying this episode, albeit still hella paranoid, which I have to believe will pay off closer to the finale. I mean, why else would they be adding "acute paranoia" to her personality – as a fun and quirky alternative to a romantic interest?
At any rate, I'm just glad that Dom's storyline so far this season has me rolling my eyes less than in all the seasons before. I mean, she can't really help it that all the decisions she made were dumb and annoying – she was just following the script!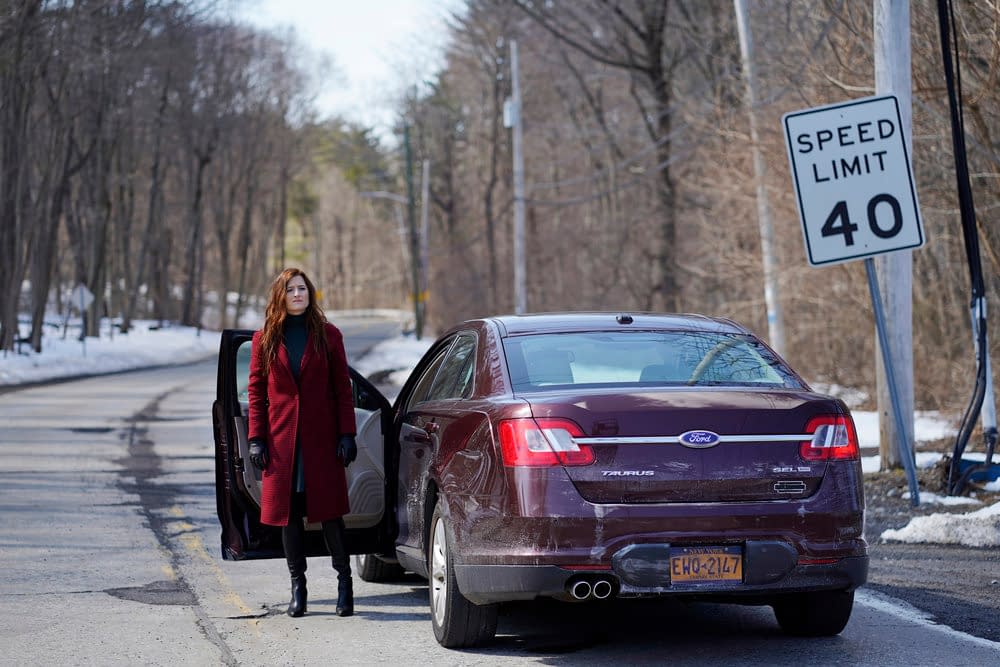 However, speaking of annoying characters, (or more accurately, not speaking of annoying characters) we are now five episodes from the death of Angela and about two since both Elliot and Darlene got over her death, and I am one pleased TV viewer. It wasn't that I disliked her as a character, but again, like Dom, she always ended up getting into preventable situations and making things difficult for herself and others, then whining about it. Give me characters who do things, make mistakes, fix it themselves – I want them to get messy, because that's what life is!
Regardless, it was a pretty cool episode. Full of step-arounds to security measures that I'm sure probably wouldn't fly IRL, but c'mon! It's Christmas…and also television.
And you have to admit, their heist and creative problem solving was pretty dope.
Time to wait for next week's episode, when Dom tries to decide between obeying her Dark Army overlords and protecting Elliot and Darlene. Which will she choose? Who knows! Tune in next week to find out…