Nocterra: Scott Snyder, Tony S. Daniel "Just Finalized" TV Series Deal
Well, that didn't take long. Slightly less than six months after the first issue of Scott Snyder (Dark Knights: Death Metal, Wytches) and Tony S. Daniel (Batman, Deathstroke) hit the hands of Image Comics readers, Snyder took to Twitter to confirm that the adventures of Valentina "Val" Riggs and her eighteen-wheeler will be making the leap from the comic book page to the small screen with a Nocterra series adaptation on the way. "So huge news! [Tony S. Daniel] and I just finalized our 'Nocterra' TV deal! Couldn't be happier with our partners and excited for what's to come. The official announcement with all the details will follow in the coming weeks — thanks so much again," Snyder wrote in his tweet (which is a nice way of saying that intel is coming soon so cut them a little slack).

Here's a look at Snyder's tweet from earlier today confirming the good news:
And here's a look at Daniel's tweet seconding Snyder's series adaptation news:
Created by Snyder and Daniel and first published by Image Comics in March 2021, here's a look at the trailer for Nocterra that was released back in February followed by an overview of the original comic book series: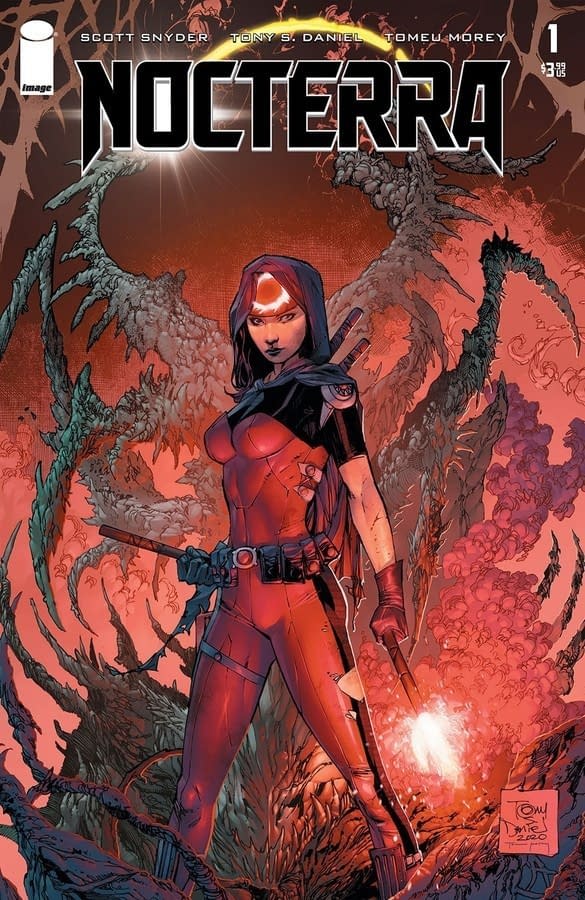 Ten years after the world is plunged into an everlasting night that turns all living creatures into monstrous shades, the only way to survive is to stay close to artificial light. Enter Valentina "Val" Riggs, a skilled ferryman who transports people and goods along deadly unlit roads with her heavily illuminated eighteen-wheeler.