'Ratched': Rosanna Arquette Joins Series, "Stirred" Sarah Paulson Posts Support of Actress
Ratched star and producer Sarah Paulson took to Instagram on Monday to announce that actress Rosanna Arquette is set to join Ryan Murphy's Netflix series that tells the backstory of a younger version of sadistic Nurse Ratched from One Flew Over the Cuckoo's Nest.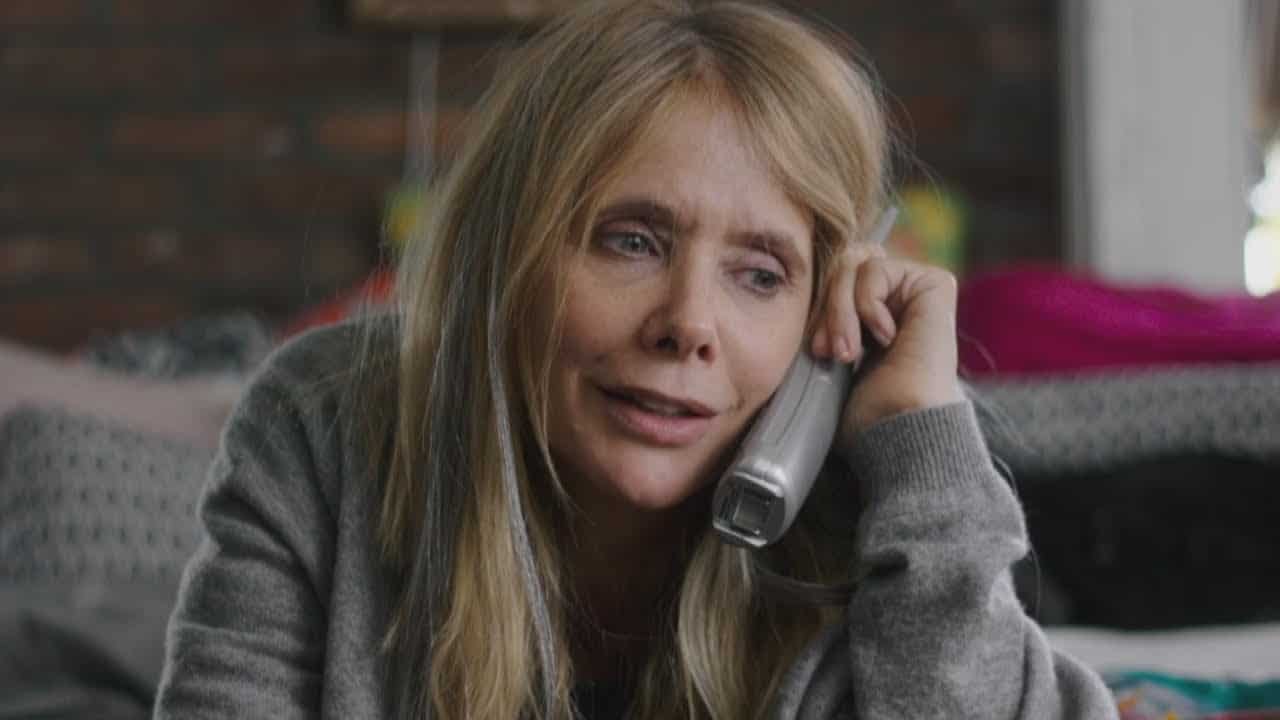 But in her Instagram post, Paulson did more than announce that Arquette would be part of a multi-episode arc and that filming begins this Wednesday: she spoke out in support of the actress, who has said in past interviews that speaking out against Harvey Weinstein has negatively impacted her ability to find work or representation:
Joining Paulson and Arquette on the series are Jon Jon Briones (Sons of Anarchy), Charlie Carver (The Leftovers), Judy Davis (Feud), Harriet Harris (Nurse Betty), Cynthia Nixon (Sex and the City), Hunter Parrish (Weeds), Amanda Plummer (Pulp Fiction), Corey Stoll (The Strain), Sharon Stone (Casino), and Finn Wittrock (American Horror Story) are set to join the series, which has a two-season, 18-episode, straight-to-series commitment from the streaming service. Murphy is set to direct the opening episode – as he's known to do on all of his series – from a script by newcomer writer Evan Romansky.
Briones is reported to be playing the head doctor at the mental institution where Paulson's Ratched works; while Wittrock is expected to play a violent criminal who shares a secret with the notorious nurse. It was at the Television Critics Association (TCA) press event in January 2018 that Murphy first revealed that he had mapped out a four-season origin arc for Paulson's Nurse Ratched, where she would face off against a different male adversary each season; with the fourth and final season blending One Flew Over the Cuckoo's Nest into the narrative.
Similar in approach to Bates Motel, Ratched is an origins story that begins in 1947 and follows Ratched's (Paulson) devolution from nurse to full-fledged monster as she makes her way up through the mental health care system. The Academy Award-winning 1976 film One Flew Over the Cuckoo's Nest (based on Ken Kesey's novel) introduced audiences to the character of Nurse Ratched, who instantly became one of the most famous and infamous pop culture villains of all time. Ratched was played in the movie by Louise Fletcher, who would go on to win a Best Actress Academy Award for the role, one of five Oscars that the film would win.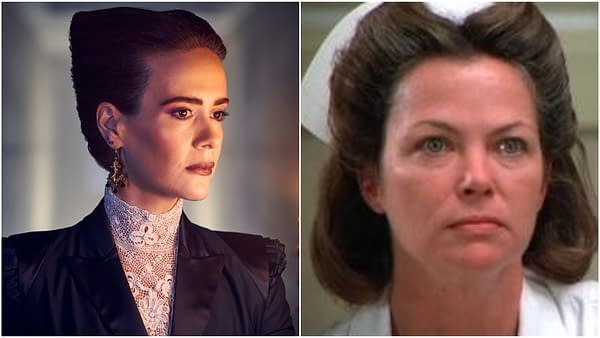 Speaking at GQ Live in Los Angeles in December 2018, Murphy described the series as a "gorgeous story" that champions feminism and likened the character to another cinematic "big bad": "She's one of the great villains…she's like a female Lecter (from The Silence of the Lambs). She's a great, great villain, very misunderstood."
Murphy's interest was sparked by a viewing of Milos Forman's 1975 film where the writer-director-producer looked at the story from Nurse Ratched's perspective: "How did she get that way? What made her do that? How do you become a sociopath? Most people are not born that way." As has been his custom in the past, women will be taking the lead in a series Murphy describes as "a feminist horror story, that a lot of women are involved with, so I keep waiting for them to tell me when something's too much."
Murphy, original film producer Michael Douglas, as well as Aleen Keshishian, Margaret Riley, and Jacob Epstein of Lighthouse Management & Media will serve as executive producers; with Romansky co-executive producing the series. Paulson produces along with Paul Zaentz of the Saul Zaentz Company, which owns the rights to the Cuckoo's Nest feature.