"Saturday Night Live": Will Ferrell Learns Christopher Walken Wants LESS Cowbell, Actually [VIDEO]
With over 137 titles spanning seven decades on screen, one thing way too many people remember Christopher Walken for is the "Cowbell" sketch from Saturday Night Live in April 2000 (yes, it really has been that long). Will Ferrell visited The Tonight Show Starring Jimmy Fallon and discussed a run-in he had with Walken at a play.
Ferrell reminisced the encounter may not be the most cordial even within sincere jest. Walken told him he hears the references to the sketch everywhere he goes and preferred less cowbell.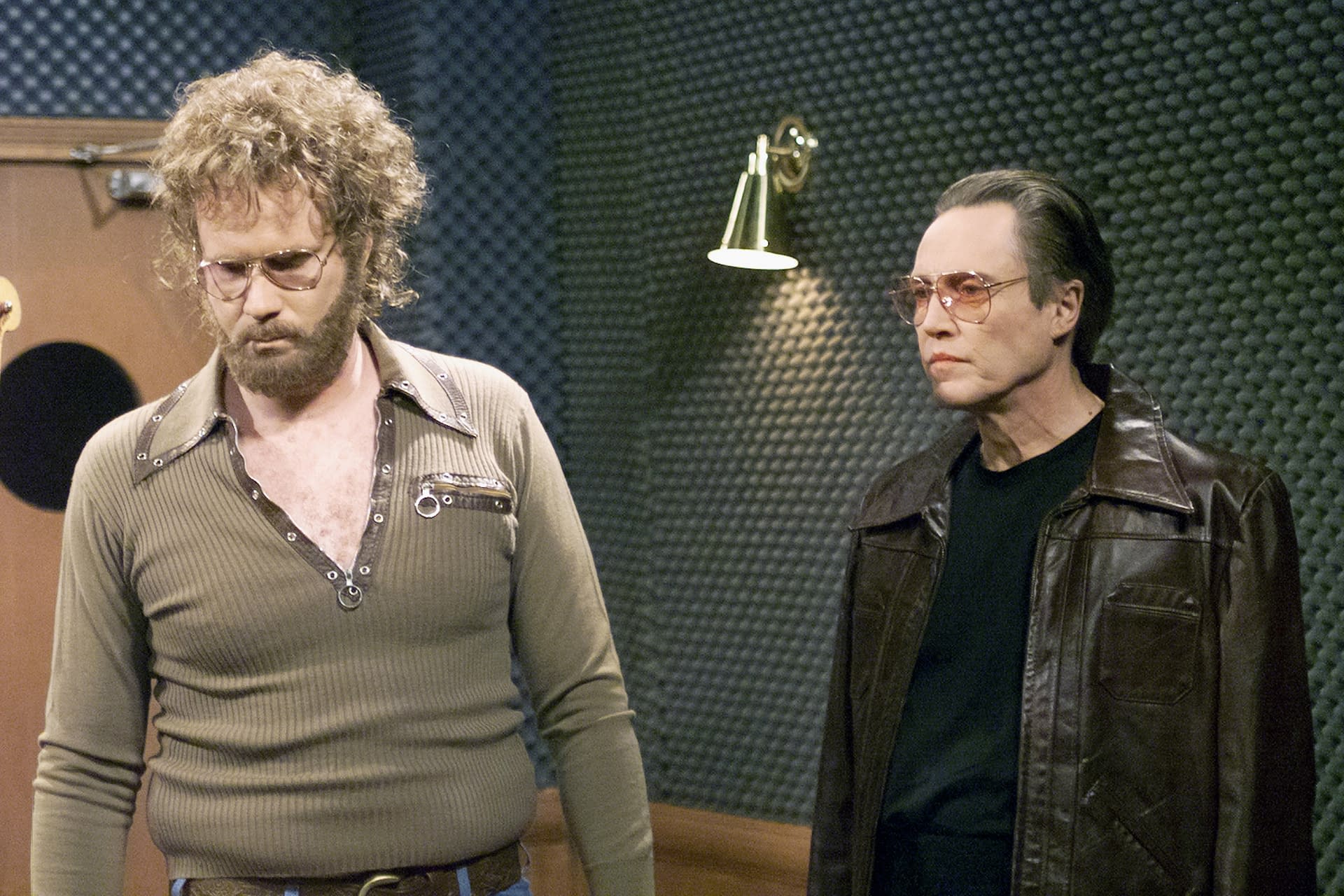 "Here's the crazy thing. Years later, I go to see Christopher Walken in a play, I say hello to him backstage and he's like, 'You know, you've ruined my life. People, during the curtain call, bring cowbells and ring them. The other day, I went for an Italian food lunch, and the waiter asked if I wanted more cowbell with my pasta bolognese. I think he was really mad at me — he had a little smile."
Iconic "SNL" Cowbell Sketch
In the sketch, SNL parodied VH-1's documentary series Behind the Music. Walken played producer Bruce Dickinson, who monitored a recording session with Blue Öyster Cult during a fictitious recording of their 1976 hit "(Don't Fear) The Reaper." Chris Parnell, Horatio Sanz, Chris Kattan, and Jimmy Fallon played alongside Ferrell, who handled the cowbell.
After each take, the band isn't sure about the execution and stops. Dickinson steps in for notes and declares he wants to hear more cowbell. Ferrell's character Gene becomes more obnoxious with each take until an argument breaks out from his swelled ego. At the sketch's conclusion, the band makes up and Gene proudly hits his cowbell before an "In Memoriam" posts.
Interesting Note: When Blue Öyster Cult originally recorded "(Don't Fear) The Reaper", the cowbell wasn't prominent. Since the sketch, the instrument was featured more in their tours. The group remains active for over 50 years.