#SpeakingOut: Joey Ryan Deletes Twitter, Shuts Down Bar Wrestling
In the wake of more than a dozen misconduct allegations against him as part of the #SpeakingOut movement that is sweeping the pro wrestling industry, Joey Ryan has deleted his Twitter account. According to a report from SoCal Uncensored, Ryan has also shut down his promotion, Bar Wrestling. The Twitter account for Bar Wrestling, which was on a hiatus due to coronavirus, was also deleted.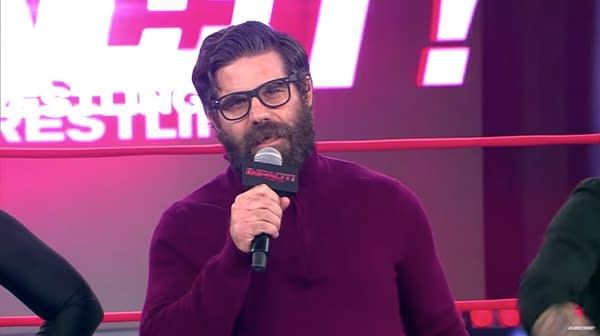 Amidst #SpeakingOut posts from wrestlers, journalists, industry professionals, and fans, Ryan has been the subject of a wide range of allegations. Danielle Matheson, Uproxx reporter and former editor of Uproxx's pro wrestling section, With Spandex, accused Ryan of sexual assault in a blog post. Wrestler Rok-C accused Ryan of flirting with her when she was 17-year-old and then making advances when she turned 18. Wrestler Jetta accused Ryan of making unwanted advances. Wrestler Vanessa Kraven accused Ryan of filming her for his podcast, The Joey and Candice Show, without her permission, including lingering shots focusing on her body, as well as groping her against her will and making a number of unwanted advances, which included showing her nude photos of himself. Kraven's experience explicitly caused her to avoid certain bookings where Ryan would be present, meaning that the experience cost her work and opportunities. These are just a few of the accusations leveled against Ryan so far.
Ryan, who wrestles prominently for Impact Wrestling, became virally famous due to a wrestling gimmick that involved wrestling with his penis. However, his current gimmick in Impact under the name Joseph P. Ryan is as the leader of a stable called #CancelCulture which is pretty much the opposite of his previous sleazy gimmick and looks to censor other wrestlers and punish them for not being politically correct enough, a parody of social media callout culture. Impact previously issued a statement to Bleeding Cool about the general #SpeakingOut movement which said, "It is a core value of the Anthem organization that we conduct our business with respect and integrity, providing a safe and secure work environment for our employees and performers. We are following carefully the various allegations being made through social media, and are reviewing all incidents involving Impact Wrestling talent and personnel to determine an appropriate course of action."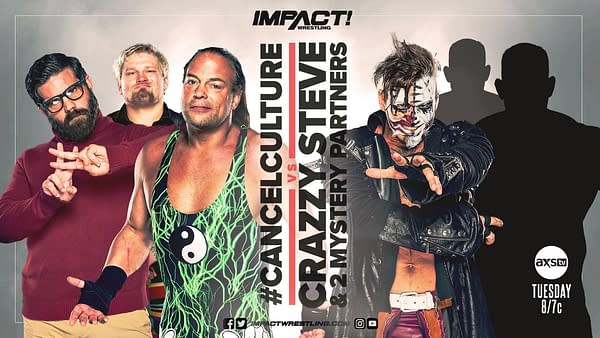 Impact has not directly addressed the accusations against Ryan as of press time, but he was set for a tag team match on this week's episode of Impact on Tuesday before the allegations surfaced. However, according to a report from PWInsider, Ryan isn't expected to continue working at Impact. Before deleting his Twitter account, Ryan issued a long quasi-apology, which stated that Ryan was advised by his lawyer not to respond to specific allegations and went on to describe his dick-wrestling gimmick going viral and living a "rock star lifestyle" as reasons he did not always treat people with respect. Ryan said that separation with his ex-wife and self-reflection had led him to therapy, which he says he still attends today. "I have worked hard to make wrestling a safe and welcoming place for everyone," Ryan said in his statement. "I will make up for my shortcomings of the past by working harder in the future to continue to do that."