"The Amazing Adventures of Kavalier & Clay": Michael Chabon, Showtime Adapting Novel as Limited Series
Pulitzer Prize-winning author Michael Chabon will be bringing The Amazing Adventures of Kavalier & Clay to Showtime, with the author and Ayelet Waldman joining with CBS Television Studios for a limited-series adaptation. Chabon and Waldman will write the series, serve as shorunners, and executive produce alongside Akiva Goldsman and Alex Kurtzman (Chabon's Star Trek partners).
Serving as the first collaboration since recently-merged ViacomCBS, Paramount Television and CBS TV Studios will produce the series – part of Chabon and Waldman's multi-year overall deal with CBS TV Studios.
"The team at CBS Studios is the best we've ever worked with. We're looking forward with so much excitement to this next phase of our collaboration."

– Waldman and Chabon
First published by Random House in September 2000, here's a look at Chabon's The Amazing Adventures of Kavalier & Clay: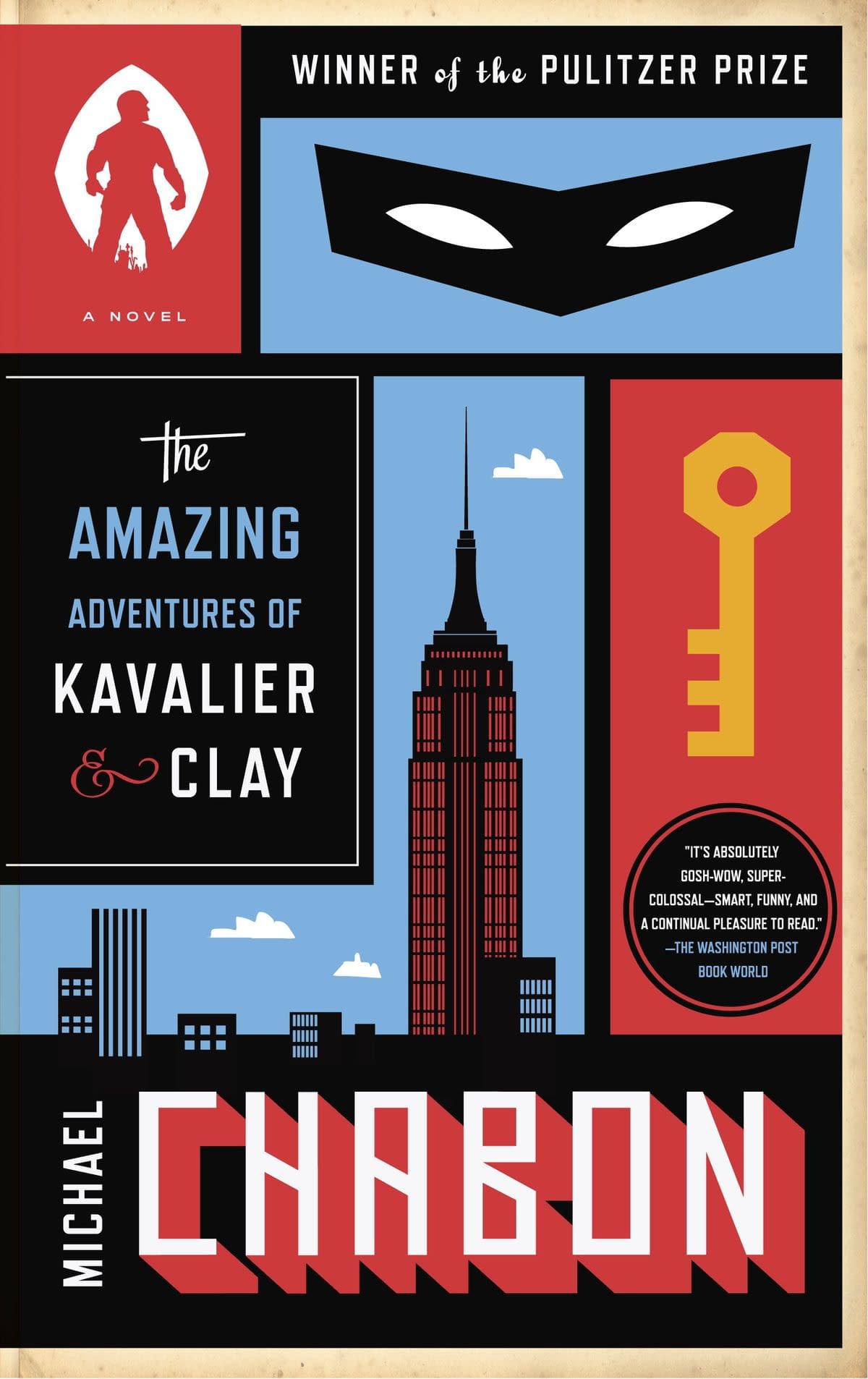 The Amazing Adventures of Kavalier & Clay begins in New York City in 1939. A young escape artist and budding magician named Joe Kavalier arrives on the doorstep of his cousin, Sammy Clay. While the long shadow of Hitler falls across Europe, America is happily in thrall to the Golden Age of comic books, and in a distant corner of Brooklyn, Sammy is looking for a way to cash in on the craze.

He finds the ideal partner in the aloof, artistically gifted Joe, and together they embark on an adventure that takes them deep into the heart of Manhattan, and the heart of old-fashioned American ambition. From the shared fears, dreams, and desires of two teenage boys, they spin comic book tales of the heroic, fascist-fighting Escapist and the beautiful, mysterious Luna Moth, otherworldly mistress of the night. Climbing from the streets of Brooklyn to the top of the Empire State Building, Joe and Sammy carve out lives, and careers, as vivid as cyan and magenta ink.
"Ayelet and Michael are two of America's pre-eminent writers. From award-winning novels and non-fiction to their television and film collaborations, they have a remarkable body of work. We're thrilled to have them on our incredibly talented roster."

– David Stapf, President, CBS Television Studios