'The Conners' Gets Season 2 Renewal; Roseanne Conner to Remain Dead
Following up on reports earlier in the week that the series was close to receiving an official second-season greenlight pending final contract negotiations, ABC confirmed on Friday that Roseanne spinoff The Conners will return. While the number of episodes has yet to be finalized, speculation is that the network will order 13 episodes – an increase from last season's 11 episodes.
Werner Entertainment was able to finalize new deals for core cast members John Goodman (Dan Conner), Laurie Metcalf (Jackie Harris), Sara Gilbert (Darlene Conner), and Lecy Goranson (Becky Conner-Healy). Ames McNamara is also set to return as Mark Conner-Healy, with Roseanne alum Michael Fishman expected to appear in some episodes.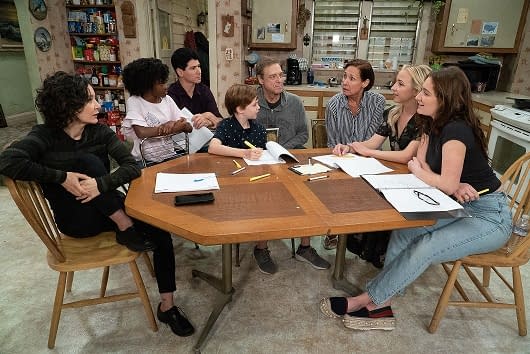 "We are proud to be continuing the story of the iconic Conners family. This team is fearless in their willingness to tackle contemporary issues with humor and heart, and I have no doubt they will continue to outdo themselves."

– Karey Burke, ABC Entertainment President
ABC's The Conners stems from Werner Entertainment, with Gilbert, Tom Werner, Bruce Helford, Dave Caplan, Bruce Rasmussen, and Tony Hernandez all serving as executive producers.
After a sudden turn of events, the Conners are forced to face the daily struggles of life in Lanford in a way they never have before. This iconic family – Dan, Jackie, Darlene, Becky and D.J. – grapples with parenthood, dating, an unexpected pregnancy, financial pressures, aging and in-laws in working-class America. The family prevails through it all – the fights, the coupon cutting, the hand-me-downs, the breakdowns – with love, humor and perseverance.
ABC's The Conners stars John Goodman as Dan Conner, Laurie Metcalf as Jackie Harris, Sara Gilbert as Darlene Conner, Lecy Goranson as Becky Conner-Healy, Michael Fishman as D.J. Conner, Emma Kenney as Harris Conner-Healy, Ames McNamara as Mark Conner-Healy, Jayden Rey as Mary Conner, and Maya Lynne Robinson as Geena Williams-Conner.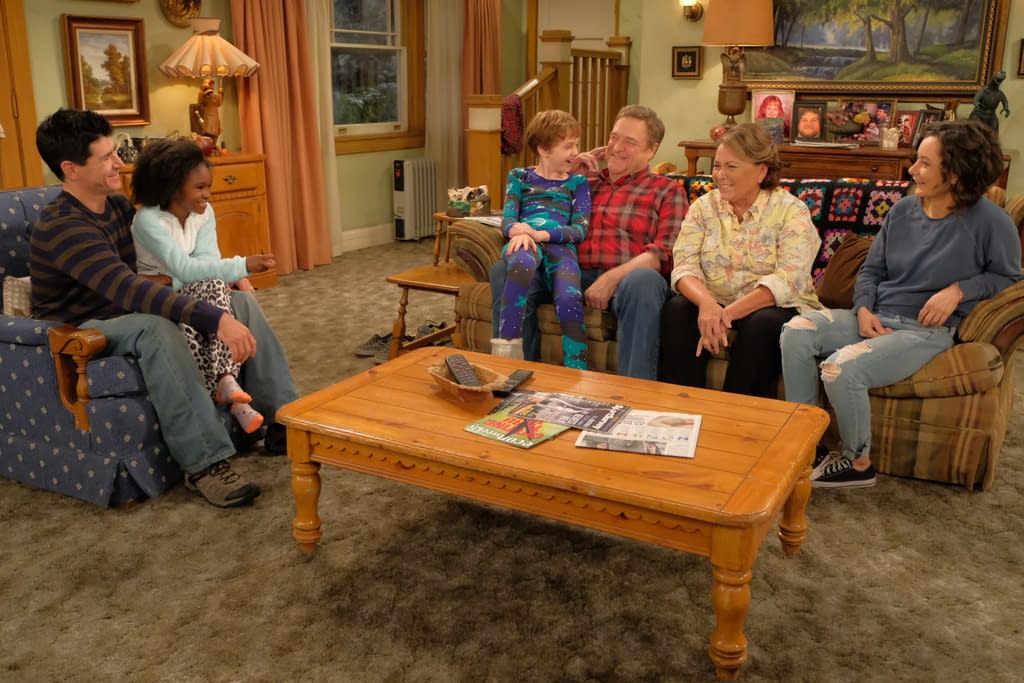 The first season included guest appearances from Matthew Broderick, Juliette Lewis, Katey Sagal, Mary Steenburgen, Justin Long, and Jay R. Ferguson. Returning Roseanne alums included Estelle Parsons, Natalie West, Johnny Galecki, and James Pickens Jr..