Here we are, yet another season of SYFY's The Magicians is about to wrap, and I'm more nervous than I have any right to be.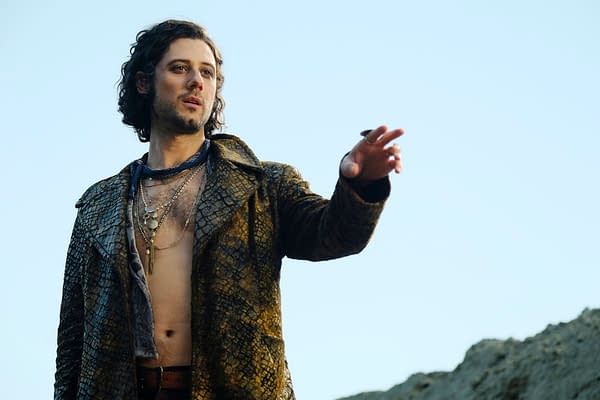 Last year, we saw the Brakebill's crew dash off to Blackspire Castle, bravely risking their necks to restore magic to all of reality. I don't think any of us saw Eliot's (Hale Appleman) possession by the Monster of Blackspire Castle coming.
That one episode changed everything, and set the stage for all of the tragedy of this fourth season.
Julia's (Stella Maeve) quest to restore her godhood; Alice's (Olivia Taylor Dudley) quest for redemption; Margo's (Summer Bishil) quest for Eliot. Kady's (Jade Tailor) quest for justice for the Hedge Witches. Zelda's (Megeina Tovah) quest for truth about the Library.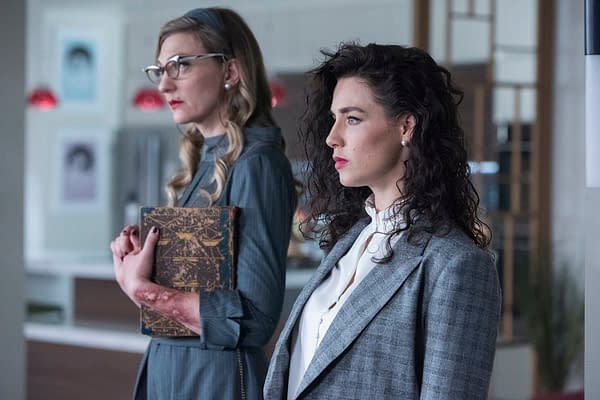 Those are the principal matters driving the narratives of the Brakebills crew, all interwoven through the all-consuming drive of the Monster, who wishes for nothing more than a reunion with his sister, incapacitated eons ago by ancient Librarians.
Now, the Monster has revived his sister by transferring her essence into Julia's indestructible body. The two of them are now rampaging through the Library, searching for a scroll with the key to kill their parents, a pair of Elder Gods that predate existence.
Quintin (Jason Ralph) and Alice are powered up on pure magical essence, but may have led the way for Everett (Brian Markinson) to level himself up to god status.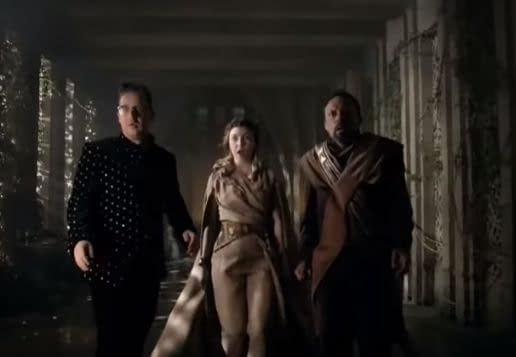 And that doesn't even touch on Penny 23 (Arjun Gupta), who just lost the love of his life. Or Dean Fogg (Rick Worthy), who is trapped in the Library with a couple of psycho-murder gods. Or Fen (Brittany Curran), who just wants to rule Fillory without everything going crazy. Or Josh (Trevor Einhorn), who might just be a fish forever.
That's the story as we know it right now, but knowing The Magicians, that's not the story that will conclude on Wednesday, April 17th. Here's a preview to "No Better to Be Safe Than Sorry", The Magicians season 4 finale:
The Magicians s04e13: "No Better to Be Safe Than Sorry": Eliot embarks on a quest; Quentin, Kady and Josh continue their search for magic.
Enjoyed this article? Share it!