"The Purge" Season 2 Finale: Ethan Hawke Returns to Original Film Role [PREVIEW]
USA Network and Blumhouse Television have achieved an almost Ryan Murphy/American Horror Style-level of success when it comes to The Purge and bridging universes together. That can be a particularly difficult landing to stick when you're trying to get the film and television sides to play nice with one another.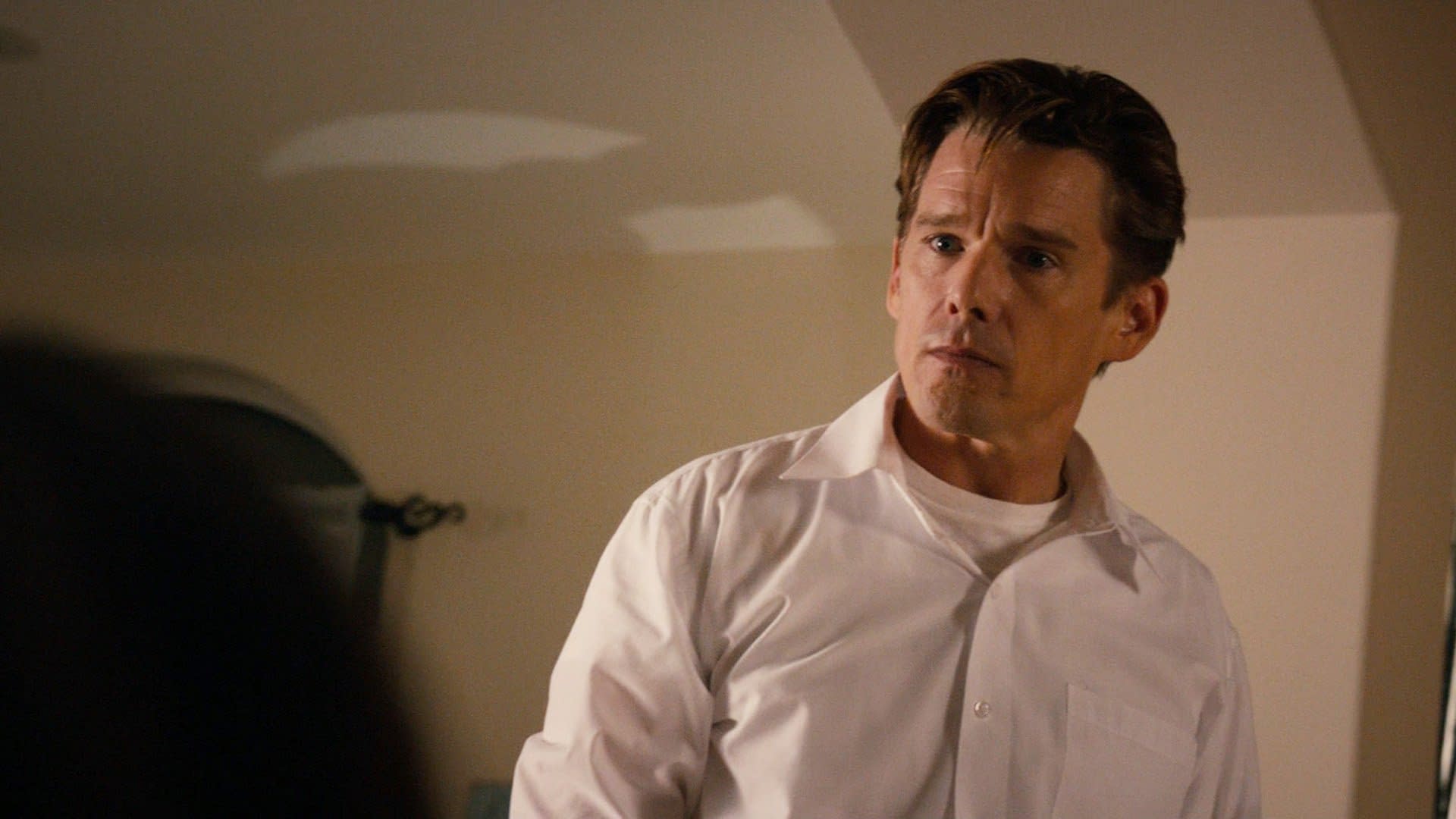 With next week's season finale "7:01 A.M.," both sides converge once more – and in a big way, with original film star Ethan Hawke set to return as security system salesman James Sandin in the episode's cold open on Wednesday, December 17. In the context of the Purge universe, Hawke's scene takes place one week before the first national Purge Night – an annual "tradition" when citizens can hurt and kill one another for 12 hours, without fear of prosecution.
Here's a look at Hawke from the midseason finale, followed by the trailer for the original film and an (all too brief) overview of the season finale: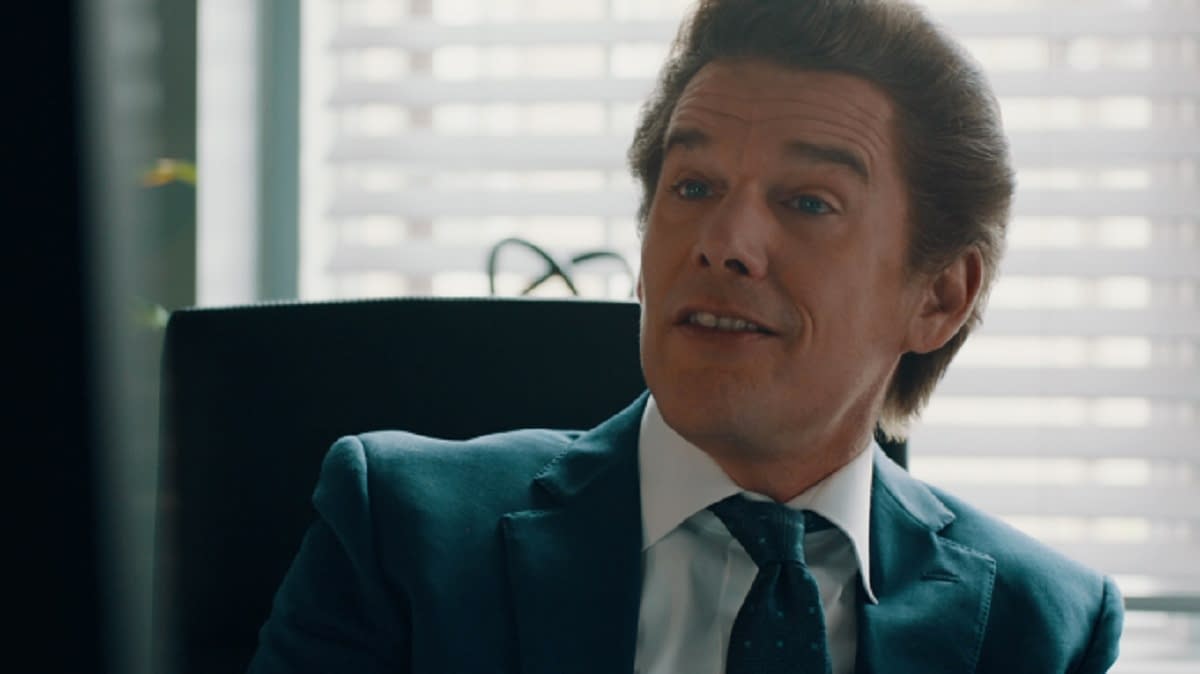 "The Purge" season 2, episode 10 "7:01AM": As Purge Night rages on, Esme, Ryan, Marcus and Ben fight for their lives and their loved ones.

Based on the hit movie franchise, "The Purge" revolves around a 12-hour period when all crime, including murder, is legal. Season 2 explores how a single Purge night affects the lives of four interconnected characters over the course of the ensuing year, all inevitably leading up to the next Purge. Hailing from Blumhouse Television and UCP, the second season of the anthology series opens on Purge night but dives deeper than ever before in to what the Purge world looks like the other 364 days of the year.
The Purge stars Gabriel Chavarria, Jessica Garza, William Baldwin, Amanda Warren, Colin Woodell, Lili Simmons, Lee Tergesen, Hannah Anderson, and Fiona Dourif.
USA Network's The Purge Season 2 is executive produced by the film franchise creator James DeMonaco, who executive produces along with his partner for Man in a Tree, Sébastien K. Lemercier; Krystal Houghton Ziv, James Roland, Tim Andrew, and Jason Blum. Additionally, Michael Bay, Brad Fuller, and Andrew Form, from the film franchise, serve as executive producers under the Platinum Dunes banner, as does Thomas Kelly. The series stands as a co-production between Blumhouse Television and UCP.