Posted in: Netflix, Preview, streaming, Trailer, TV, YouTube | Tagged: Aidan Gallagher, bleeding cool, cable, comic books, Comics, David Castañeda, ellen page, Emmy Raver-Lampman, gabriel ba, gerard way, jeff king, Justin Min, netflix, preview, robert sheehan, season 2, steve blackman, streaming, teaser, television, The Umbrella Academy, Tom Hopper, trailer, tv
---
The Umbrella Academy: Steve Blackman Announces Season 2 Post-Prod Wrap
It's time to take a break checking in on how fashionably time-twisted the Hargreeves clan (Ellen Page, Tom Hopper, David Castañeda, Emmy Raver-Lampman, Robert Sheehan, Aidan Gallagher, and Justin Min) are as they come crashing into Netflix's The Umbrella Academy for a second season. No worries, we'll be back to covering those trippy teasers soon (axes? barbecues? shelled fish), but this time we have some news on the production side of the adaptation of Gerard Way and Gabriel Ba's comic book series. Executive producer Steve Blackman took to Instagram late Tuesday to announce that post-production on the upcoming season has wrapped, which is a nice way of saying that July 31 can't come soon enough.
Blackman wrote, "That's a wrap on UA season 2 post!!! Just finished the last DI [Digital intermediate] with this amazing producer @everettburrellvfx [Everett Burrell] and @jeffkingtv [Jeff King] via phone. Thanks to an amazing post team led by the incredible Neese brothers @vonngilmore [Jason Neese]. What an incredible team!!". Here's a look at Blackman's post, followed by Burrell offering his thanks and appreciation to the entire crew:
Five warned his family (so, so many times) that using his powers to escape from Vanya's 2019 apocalypse was risky. Well, he was right – the time jump scatters the siblings in time in and around Dallas, Texas. Over a three year period. Starting in 1960. Some, having been stuck in the past for years, have built lives and moved on, certain they're the only ones who survived. Five is the last to land, smack dab in the middle of a nuclear doomsday, which – spoiler alert! – turns out is a result of the group's disruption of the timeline (déjà vu, anyone?). Now the Umbrella Academy must find a way to reunite, figure out what caused doomsday, put a stop to it, and return to the present timeline to stop that other apocalypse. All while being hunted by a trio of ruthless Swedish assassins. But seriously, no pressure or anything.
---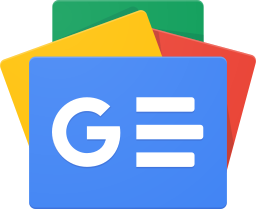 Stay up-to-date and support the site by following Bleeding Cool on Google News today!