Unsolved Mysteries Co-Creator On Season 2, Going Hostless, Update Eps
Stranger Things EP Shawn Levy's 21 Laps Entertainment, and original series creators Terry Dunn Meurer and John Cosgrove's take on popular mystery/cold case docuseries Unsolved Mysteries has been gaining serious attention from Netflix since its July 1st premiere. While a second season has not been announced or even discussed yet ("I'm hoping we'll be chatting with Netflix about a season 2 but we haven't yet. We already have some cases in mind if we do"), that doesn't mean Meurer hasn't been thinking ahead.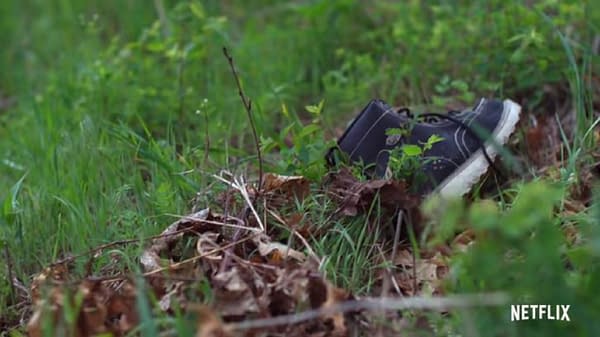 The first thing fans should know is that the series will remain without a host, with Meurer explaining to EW: "You know, I don't think so at this point. I think that we thought long and hard about this and it was a tough decision to make. At this point, we feel like the decision was the right one. There's nobody that could really replace Bob [Robert Stack, original series host]." Going without a host also allowed each episode to have its own voice, to personalize each case for viewers. "The other part of the decision was wanting the people whose stories we were talking about to tell their own stories," she explains. "With this decision, we're able to spend more time with the people in the stories developing them as characters so the audience can get to know them better. This is something we were never able to do before in the original episodes. There's a lot of story content to cover and we never had enough time to spend with the characters in the stories."
The current series is also doing away with update episodes on previous cases, and for a very simple reason: technology is faster than they could be. As Meurer explained, "We would like to [have update episodes] but it's trickier on the streaming platform. I guess maybe we could produce an extra [episode]? But we're assuming that with social media if there's a significant update on any of these cases, it will probably be pushed out faster on there. If something happens, it'll happen very quickly if there's big news because a case got solved. When we did the original episodes, we had 22-24 episodes per season. So if a case was solved in week three, we tried to get an update into the show in week four or five right away. Since now it's not broadcast, it's a different kind of animal. Trust me, the world will know if one of these cases gets solved."
Unsolved Mysteries: Fusing signature elements from the original series with contemporary immersive, character-driven storytelling, the 12 new episodes are rooted in the experiences of ordinary people who have lived the unthinkable — from the trauma of a loved one's unexplained disappearance or horrific death, to the shock of a bizarre paranormal encounter. Alongside detectives and journalists, family members offer clues, present theories, and identify suspects, hoping one viewer holds the key to solving the mystery.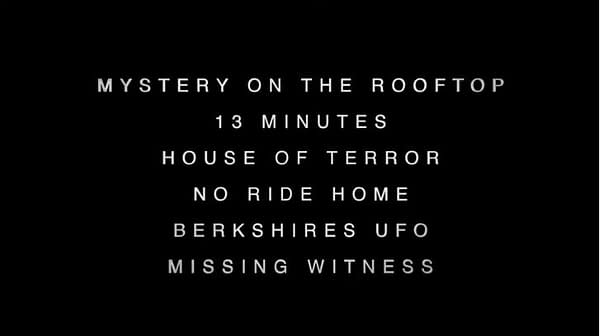 "Mystery on the Rooftop": The body of newlywed Rey Rivera was found in an abandoned conference room at Baltimore's historic Belvedere Hotel in May 2006, eight days after he mysteriously disappeared. While the Baltimore Police maintained that the 32-year-old committed suicide by jumping from the hotel's roof, the medical examiner declared Rey's death "unexplained." Many, including his devastated wife, Allison, suspect foul play.
"13 Minutes": Patrice Endres, 38, mysteriously vanished from her Cumming, Georgia, hair salon in broad daylight, during a 13-minute timeframe, leaving behind her teenage son, Pistol. Patrice's disappearance intensified the existing tensions between Pistol and his stepfather as they dealt with the loss and searched for answers.
"House of Terror": In April 2011, French police discovered the wife and four children of Count Xavier Dupont de Ligonnès buried under the back porch of their home in Nantes. Xavier, the family patriarch, was not among the dead and nowhere to be found. Investigators gradually pieced together clues and a timeline that pointed to Xavier as a devious, pre-meditated killer. For instance, they now know that shortly before the crimes occurred, Xavier inherited a gun that was the same model as the murder weapon.
"No Ride Home": Alonzo Brooks, 23, never returned home from a party he attended with friends in the predominantly white town of La Cygne, Kansas. A month later, a search party led by his family locates Alonzo's body — in an area that law enforcement had already canvassed multiple times. The FBI recently reopened the case and on June 11, announced a $100,000 reward for information leading to the arrest and conviction of any responsible parties in Alonzo's death.
"Berkshire's UFO": On September 1, 1969, many residents in Berkshire County, Massachusetts were traumatized by a sighting of a UFO. Eyewitnesses —​ ​many just children at the time —​ ​have spent their lives trying to convince the world that what they saw was real.
"Missing Witness": At age 17, a guilt-ridden Lena Chapin confessed to helping her mother dispose of her murdered stepfather's body four years prior. In 2012, Lena was issued a subpoena to testify against her mother in court, but the authorities were never able to deliver the summons — because Lena had disappeared, leaving behind a young son.