Lauren Cohan's 'Whiskey Cavalier', 'Grand Hotel' Get ABC Series Order It's been a pretty rollercoaster-like week for a number of networks: offering hope to new projects while putting down some current series. On the more positive side of the process, ABC has picked up two more drama pilots: Grand Hotel, starring Demian Bichir and Roselyn Sanchez, and executive produced by Eva Longoria; and Whiskey Cavalier, starring by Scott Foley and Lauren Cohan, and executive produced by Bill Lawrence.
While the series order for Whiskey Cavalier means Cohan's Maggie won't be returning full-time for The Walking Dead's ninth season, all is not lost for TWD fans. Cohan signed a new contract earlier this year that would allow her to return to the series in some capacity while still filming her new series.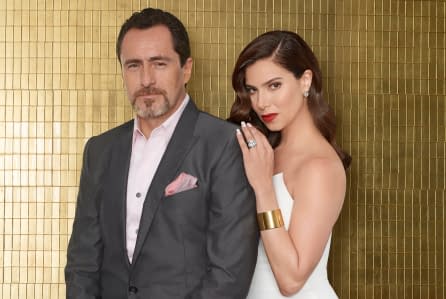 Eva Longoria executive produces Grand Hotel, a bold, provocative drama set at the last family-owned hotel in multicultural Miami Beach. Charismatic Santiago Mendoza owns the hotel, while his glamorous second wife, Gigi, and their adult children enjoy the spoils of success. The hotel's loyal staff round out a contemporary, fresh take on an upstairs/downstairs story. Wealthy and beautiful guests bask in luxury, but scandals, escalating debt and explosive secrets hide beneath the picture-perfect exterior. The show is based on the Spanish series.

The series stars Demian Bichir as Santiago Mendoza, Roselyn Sanchez as Gigi Mendoza, Denyse Tontz as Alicia Mendoza, Bryan Craig as Javi Mendoza, Wendy Raquel Robinson as Mrs. P, Lincoln Younes as Danny, Shalim Ortiz as Mateo, Anne Winters as Ingrid, Chris Warren as Jason, Feliz Ramirez as Carolina and Justina Adorno as Yoli.

Brian Tanen is the writer and executive producer; Eva Longoria and Ben Spector (UnbeliEVAble), Ramon Campos and Teresa Fernandez-Valdes (Beta) are executive producers of the series. Ken Olin directed the pilot. Series produced by ABC Studios.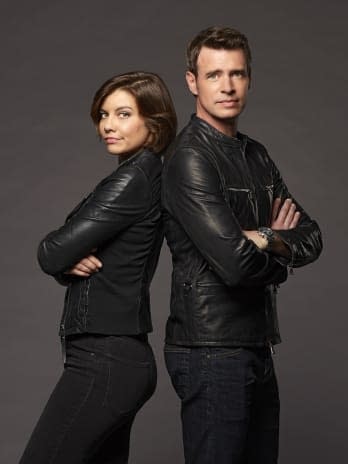 Whiskey Cavalier is a high-octane, hour-long action dramedy that follows the adventures of tough but tender FBI super-agent Will Chase (codename: "Whiskey Cavalier"), played by Scott Foley. Following an emotional break-up, Chase is assigned to work with badass CIA operative Francesca "Frankie" Trowbridge (codename: "Fiery Tribune"), played by Lauren Cohan. Together, they lead an inter-agency team of flawed, funny and heroic spies who periodically save the world (and each other) while navigating the rocky roads of friendship, romance and office politics. The series is from writer/executive producer Dave Hemingson and executive producer Bill Lawrence with Warner Bros. Television.

The series stars Scott Foley as Will Chase, Lauren Cohan as Francesca "Frankie" Trowbridge, Ana Ortiz as Susan Sampson, Tyler James Williams as Edgar Standish and Vir Das as Jai Datta.

Dave Hemingson is writer and executive producer; Bill Lawrence and Jeff Ingold (Doozer Productions) are executive producers; Peter Atencio is director and executive producer (pilot), and Scott Foley is producer of the series from Warner Bros. Television.