'You vs. Wild': Netflix's New Interactive Series Lets You Control Bear Grylls [TRAILER]
There are two very important things you should know about Netflix's new interactive series experience You vs. Wild. First, there's a very good chance it won't result in you questioning your very existence or engaging in copious amounts of psychoanalysis (we're looking at you, Black Mirror: Bandersnatch). Second, there's even less chance you'll end up having to suck poison out of snake bite somewhere on Bear Grylls' body.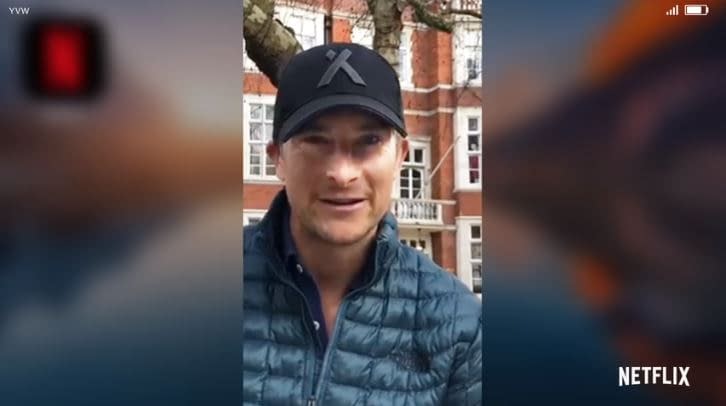 The streaming service is going for more "family-friendly fare" with You vs. Wild, a new nature-based interactive reality series. Hosted by survival expert and television host Grylls, the eight-episode project is set to premiere Wednesday, April 10.
Each episode of You vs. Wild features an interactive experience with multiple choices, where a user can direct the course of the story. Watch an announcement video above and see the poster below.
Dense jungles, towering mountains, brutal deserts and mysterious forests await, with tough decisions around every corner. In this groundbreaking interactive adventure series, you make all the decisions and whether or not Bear succeeds or fails is totally up to you.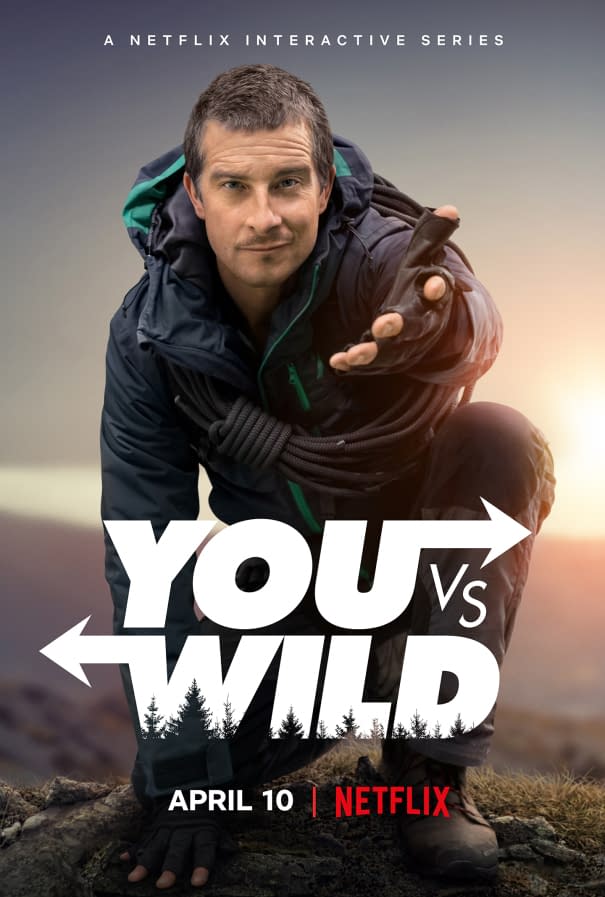 Grylls serves as executive producer on You vs. Wild along with Chris Grant, Drew Buckley, Ben Silverman, Howard Owens, Rob Buchta, and Delbert Shoopman. Ben Simms is set to direct the series from Electus and Bear Grylls Ventures.

Here's what Grylls had to say about one of his many other projects, Hostile Planet:
"What I think is incredible about Hostile Planet is that so many of these stories are just heartbreaking," said Grylls. "It's an emotional thing to watch. Growing up as a kid, I was glued to the television watching National Geographic shows about the planet. It was always such a spectacle, it was just so beautiful. Rather than, 'No! Oh no' and that's what Hostile Planet is like.

Sometimes, things work out and it's an amazing triumph. You're just rooting for them encouraging them to go! But sometimes, it can be really heartbreaking and tragic. That is the nature and the reality of the world and of the natural history.

What's incredible about this series is that we are showing everything, not just the beautiful stuff. We show how hard it is for some animals, working hard together as a family to survive."