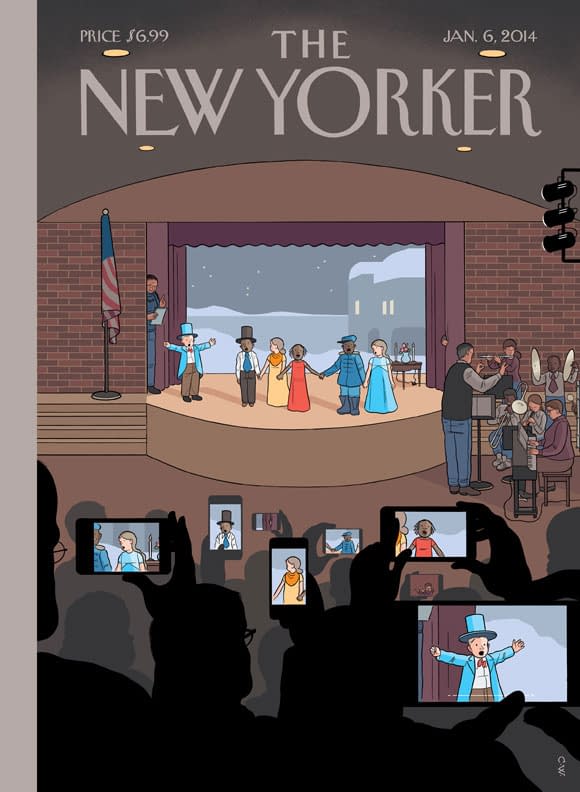 Chris Ware draws the New Yorker's first issue cover for January again.
It's almost the end of 2013 as we know it! Tomorrow we have the Rumour Awards, the Lying In The Gutters Of The Year and there seems to be lots of lists and charts lying around the place. So let's kick off with one for this week, while we still have time. Just what you lot have been reading this week…
Top Twenty Traffic Stories Of The Week
And Ten You May Prefer
Enjoyed this article? Share it!