Adi Granov On Swiping His Own Iron Man For Boba Fett
Today, Ilkley-based comic book artist Adi Granov, posted the following image and commentary on a Forbidden Planet Star Wars #1 variant cover from several years ago. A signed CGC version of which just sold for $200. with a raw B&W variant selling for $100. On Facebook today, Granov reminisced about its creation.
Exactly 6 years ago I did this Star Wars 01 Forbidden Planet variant cover. I was asked to recreate my popular Iron Man landing pose and I turned it down as I thought it was pandering too much. But then I slept on it and decided if I didn't do it someone else definitely would, so I said OK. I am so happy I did as it has been one of the most popular covers I've ever done. Painted in acrylic paint and coloured pencils on watercolour board.
Here's the pencil version.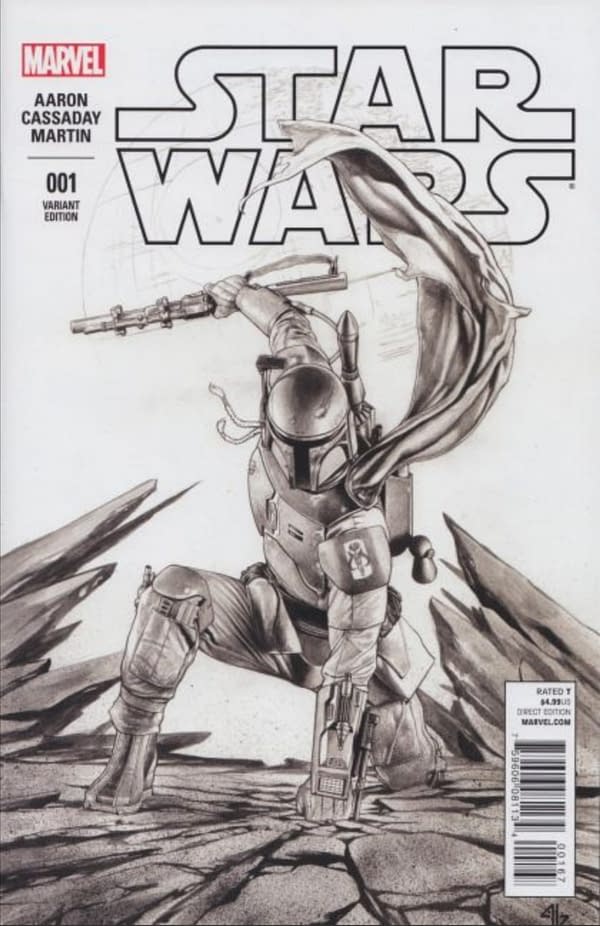 And here's that Iron Man cover from The Invincible Iron Man #76 in 1998. It was a pose that, ten years later, would be explicitly recreated by the Marvel movies, as his Extremis also provided the backbone of Iron Man 2. What Deadpool would later call "the superhero landing" in his own movie. And that you can buy for cover price or less.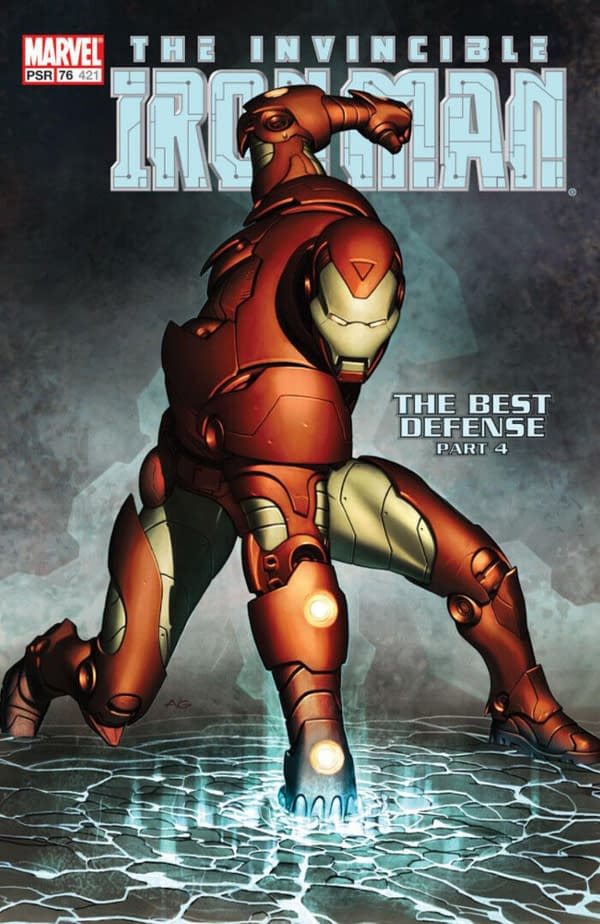 It was only Adi Granov's second Iron Man cover, and it was this work that saw him picked by Jon Favreau to create concept and key artwork for the Iron Man movies. He says that he was inspired by similar posed from Japanese tech manga and anime. He told The Star newspaper, "It is actually a very uncomfortable pose – it only looks good from the front. When Hot Toys did the die-cast figure of Iron Man, they had to include a different torso so it could execute the pose!"
Something he seemed to have fixed with his Boba Fett. Let's watch all those landings his cover inspired….