Bad Idea is going to the ComicsPRO summit, you know, the retailer activist group's meeting, freash after announcing that the new publisher will be selling comics from only twenty stores that fulfil its stringent criteria, growing to only fifty stores by the end of the year.
People who are not part of that twenty are going to be in the majority at ComicsPRO. And Bad Idea may be up for a rough ride. Maybe bringing some swag and celebrity might help? Or will it make it worse?
It kicks off this Thursday, and Bad Idea will be bringing Dinesh Shamdasani and Warren Simons, co-CEOs and co-CCOs of Bad Idea, publisher Hunter Gorinson and sales consultant Atom Freeman, as well as creators Matt Kindt and Lewis Larosa. Along with: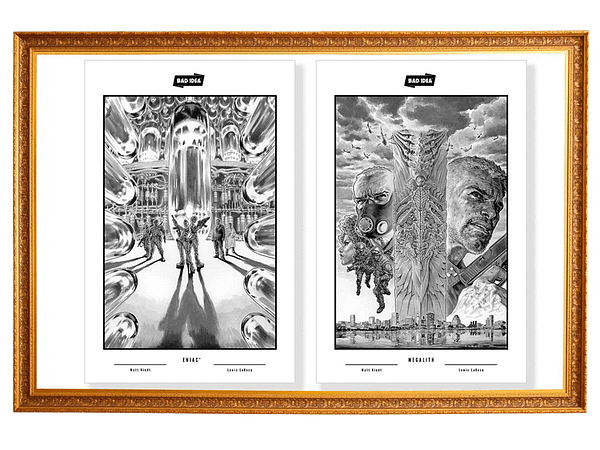 Kindt and LaRosa will be signing two lithographic art prints by Lewis LaRosa for Bad Idea's first two titles, Eniac #1 and Megalith #1 – promoting comics most of the retailers won't be able to order during the annual Comic Book Legal Defense Fund Charity Auction on Friday from 9pm.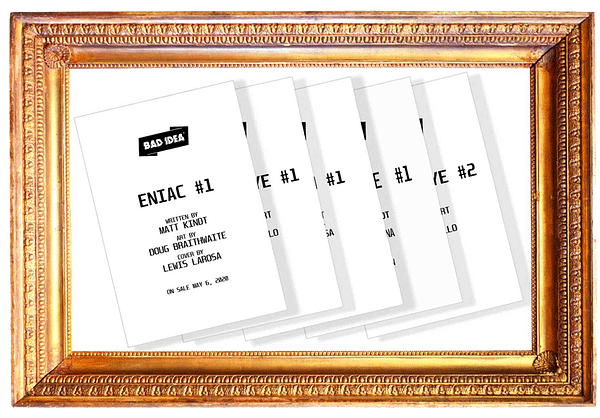 They will have twin roundtable sessions on Friday and Saturday for a special look forward at Bad Idea's first year of publishing with exclusive looks inside Eniac #1 and Megalith #1 and Odinn's… something. Where retailers can look at all the comics they won't be able to order.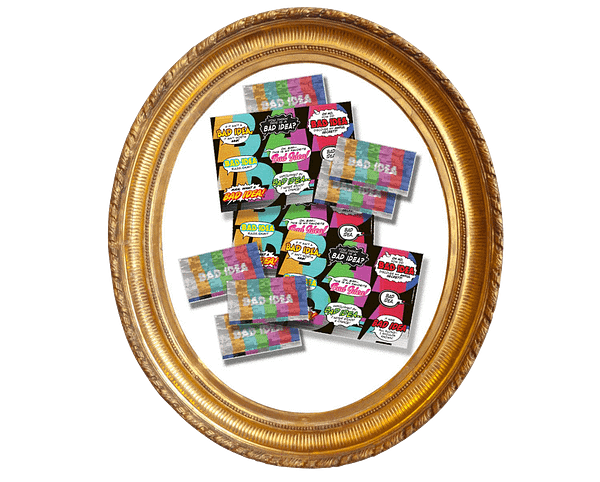 All retailers will receive a set of exclusive, Bad Idea "cover enhancement kits" which will transform comics from anyone into Bad Idea comics. Perfect for retailers not actually allowed to sell Bad Idea comics. Oh and stickers for laptops and luggage and stuff.
And they will have a celebrity announcement on Friday. I wonder if that will be enough to stop retailers from ripping them to pieces? Catch up with all our previous Bad Idea coverage here. Man, it's going to be bloody.
Catch up with more #ComicsPRO coverage with this handy tag.
Enjoyed this article? Share it!