It is possibly that some people have too much time on their hands. But as Batwoman gave you a certain segment of the comics reading population the titilation of a couple of drssing and undressing scenes, someone was following the underwear and let Bleeding Cool know about a very peculiar wardrobe malfuction.
First we see Bette & Kate taking of their clothes and putting on their costumes. Note that Kate, Batwoman, is wearing a bra as she puts her costume on, but Bette, Flamebird/Plebe, does not.
Then they go off on their adventures, before returning to change back again. But as the superhero costumes come off, suddenly all of Kate's underwear is missing and Bette has gained a sports bra.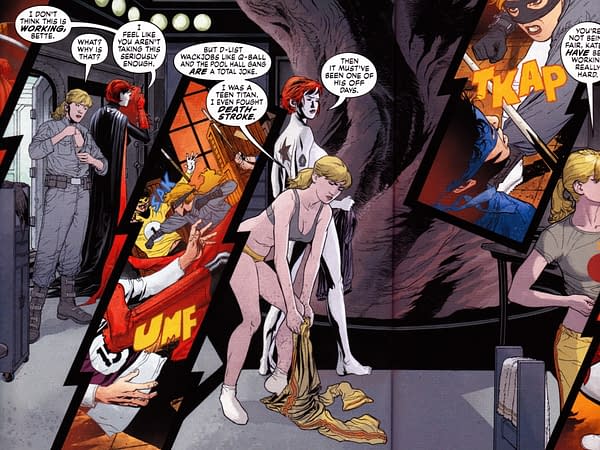 Is this just an unfortunate, nit picky, spot from the like of people who should get out more and get a life rather than following the paths of superheroine underwear?
Or are the pair showing off a very specialised magic trick, transferring underwear from one to the other, in mid action sequence?
Could it be both?
Enjoyed this article? Share it!