Boom! Studios are counting the following as seven Eisner nominations for this year's award.
Best Writer: Matt Kindt, Grass Kings (BOOM! Studios); Ether (Dark Horse); Eternity, X-O Manowar (Valiant)
Best Penciller/Inker or Penciller/Inker Team: Ramón K. Pérez, Jane (Archaia)
Best Continuing Series: Giant Days, by John Allison, Max Sarin, and Liz Fleming (BOOM! Box)
Best New Series: Grass Kings, by Matt Kindt and Tyler Jenkins (BOOM! Studios)
Best Short Story: "Forgotten Princess," by Phillip Kennedy Johnson and Antonio Sandoval, in Adventure Time Comics #13 (KaBOOM!)
Best Publication for Kids: Bolivar, by Sean Rubin (Archaia)
Best Publication for Teens: Jane, by Aline Brosh McKenna and Ramón K. Pérez (Archaia)
But it's also true that many of those eligible to vote, professionals creating,m editing, publishing and selling comics may not have read all the titles that are eligible to vote for.
Which is why, this week, Boom! Studios has been express-delivering a box featuring all the titles to hundred and hundreds of eligible Eisners voters. This kind of thing is common for the Oscars, but DVDs are relatively cheap to send out. The weight of those collections, and the speed of delivery will have burnt through a little of that Fox money.
On the other hand, with many of the boxes arriving at rival publishers' offices, expect to see a lot of Boom boxes if you are visiting any publishers today. And any lucky retailer recipients may decide to put them right on the shelf…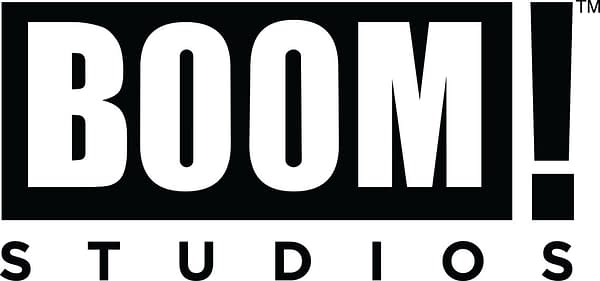 Enjoyed this article? Share it!