One of our West Coast correspondents, Michele Brittany, writes from Long Beach Comic Con:
For all those not glued to television sets or streaming Doctor Who on Saturday, thousands of comic book fans, artists, vendors, and cosplayers converged on the sunny coastal city of Long Beach, California, home of the Queen Mary and the Long Beach Comic & Horror Con. While the floor was hopping with activity this afternoon, I got a chance to catch up with Co-Principal and Sales Director, Phil Lawrence, to chat about the con as it celebrates its 5th anniversary.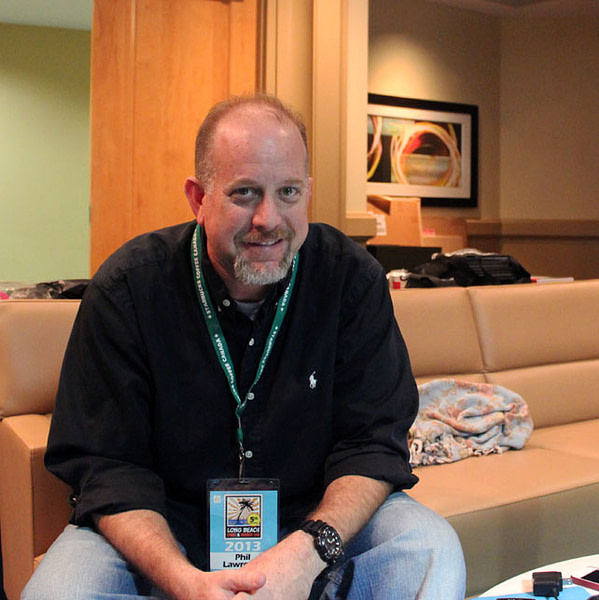 I first asked Lawrence what was new this year for attendees. Being so close to the Mecca of the film industry, Premiere Props, billed as the world's largest entertainment memorabilia store at their website, brought in movie props and costumes and held a live auction, in which many items provided a tie-in into the horror element of the con. Sunday will feature vintage classic movie posters and memorabilia. Following the classic theme, Lawrence gave nods to classic artists of the golden age at the Infected by Art booth that also hosts talent searches and competitions. Lawrence said LBCC "embraced cosplay with the cosplay corner" where professional cosplayers could meet their fans. (When I visited the area after the interview, the corner was definitely the place to hang out, look at the costumes, and of course, take photos!) The other new element was an art exhibition of Moto Art, a local company that recycles aircraft components such as seats into chairs, wings into tables, fuselage walls into hanging shelving units, and float tanks into chic red upholstery silver framed couches.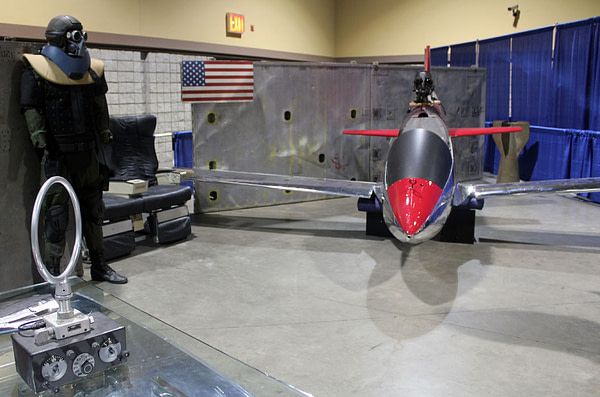 Lawrence said that although there a number of new elements for this show, he and the organizers remained first and foremost true to the artists. The program reiterates this mantra in the welcome letter from Lawrence and Martha Donato, Co-Principal and Executive Director, but also the floor map. The artist alley is right in the center of the show floor with vendors, studios, cosplayers, and exhibits situated along the perimeter of the huge hall.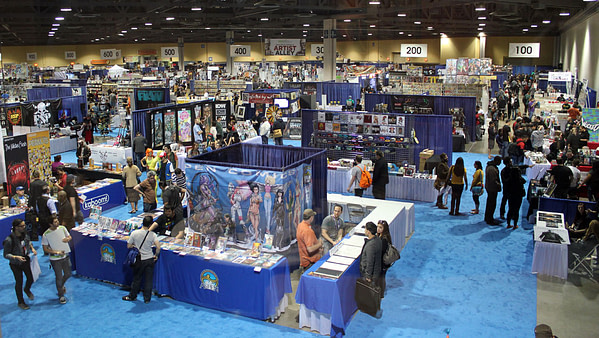 From the various cons I have visited this year, pop culture and media are buzz words that are being batted around quite often, so I asked how does LBCC find balance with the con's program, number of vendors and studios, exhibits, and such. Lawrence stated "LBCC stays true to the core by tying back to comics and horror….we want a comic book feel to the con." In addition, he said that striking the right balance between introducing the right among of changes that are not too drastic nor too minor, so that the con continues to grow. With pride and a huge smile, he related he is often told that LBCC is the "most family-friendly and most fan-friendly con."
LBCC is rather unique because two cons are held each year: a one-day expo during the spring and a two-day comic and horror con in the autumn. I was curious how that happened and Lawrence said that some years ago there used to a con held in Long Beach. Several individuals and companies reached out to him and Donato about starting up a con to replace the other one. So, they started one in the fall and afterwards, again they listened to the fans and industry, who didn't want to wait an entire year for another con. Thus, two Long Beach cons were born. Lawrence said that next year for the spring's 5th anniversary, they are moving to the large ballroom and adding a second day – May 31 and June 1, 2014. The autumn con next year will move up to September 27-28, 2014.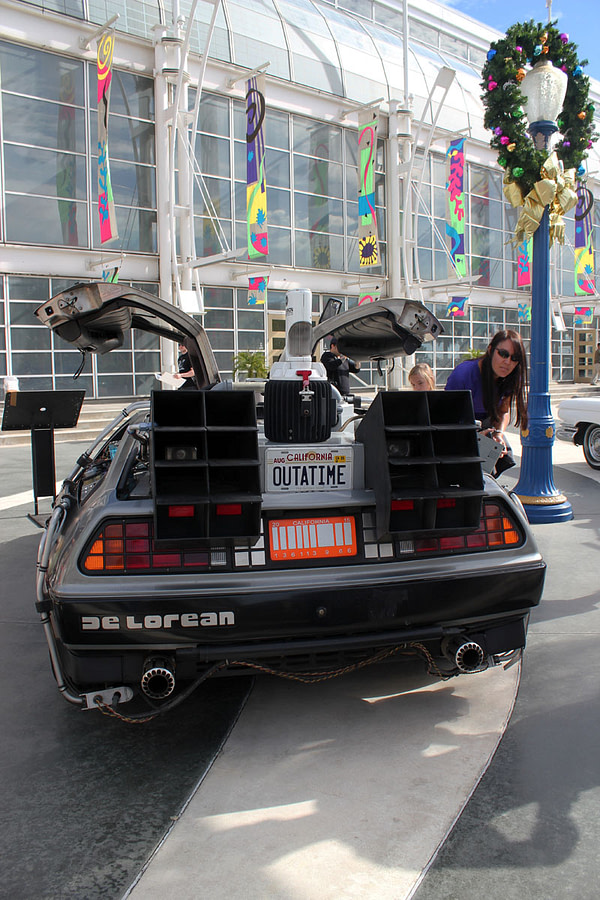 Time was soon up and Lawrence was needed for making announcements of upcoming events for the rest of the day. As a last question, I had to ask what were his must read comics at the moment: Flash (which he has been reading since college), Fables, Ed Brubaker's Fatale, and many of Scott Synder's projects such as American Vampire.
LBCC continues Sunday, November 24th at the Long Beach Convention Center. Doors open at 10 AM (9:30 for advanced tickets) and it concludes at 5 PM.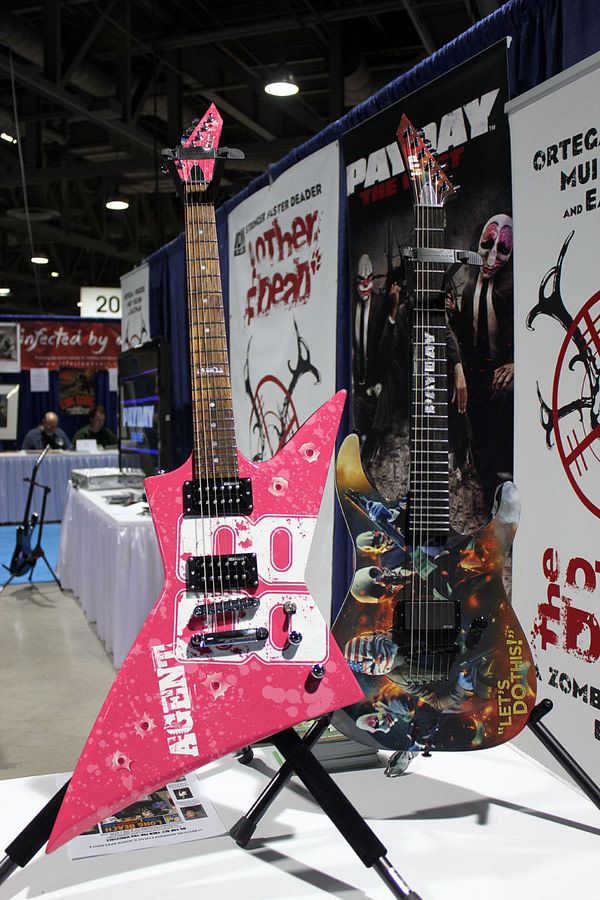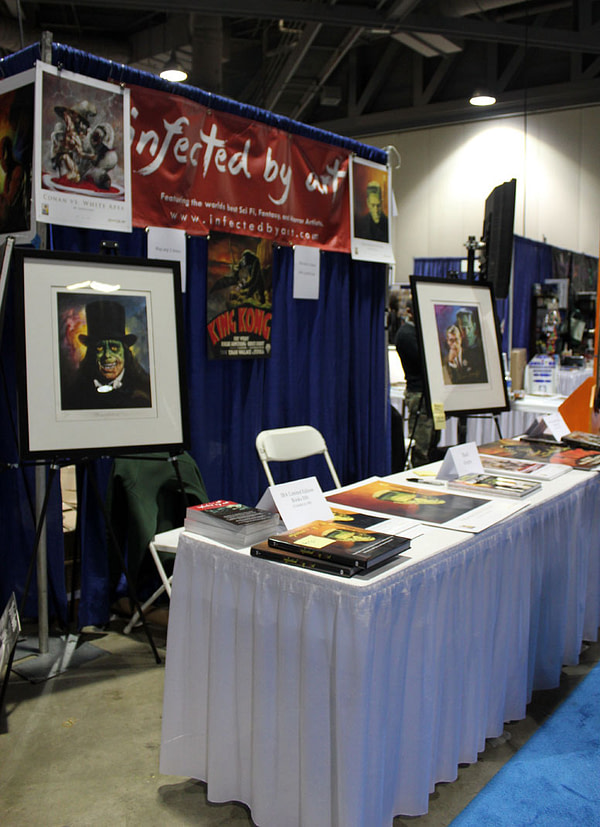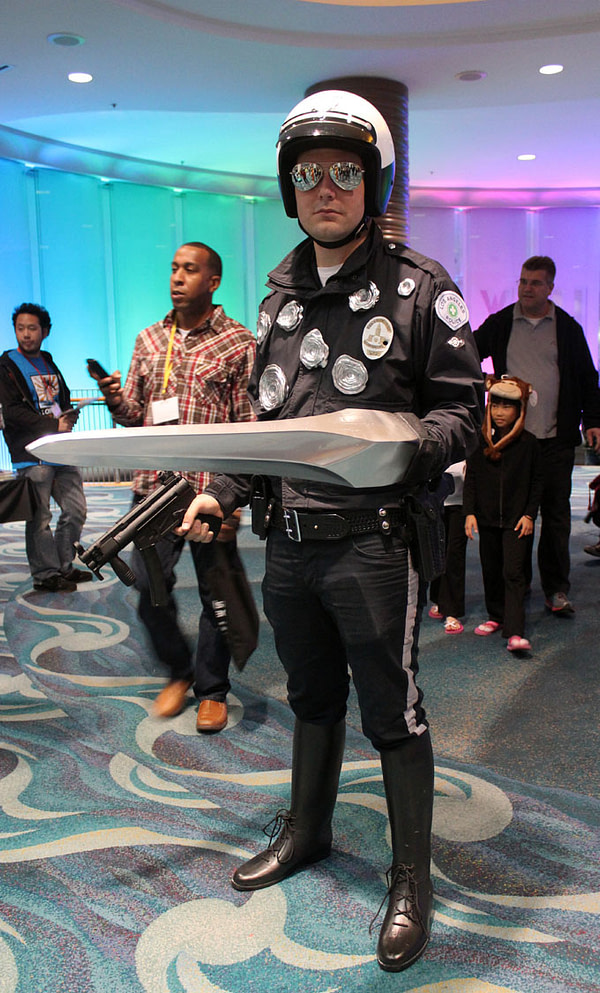 Michele Brittany is an independent pop culture scholar and semi-professional photographer currently editing an upcoming anthology on the influence of James Bond on popular culture. She regularly posts reviews and analysis on the spy/espionage genre on her blog, Spyfi & Superspies.