Posted in: Comics | Tagged: dan jurgens
---
Jurgens Apologizes For "Suck It Up" Tweet Bashing "Safe Spaces," "Counseling"
Legendary comic book writer Dan Jurgens found himself in hot water today after making a tweet in support of veterans, which for reasons known only to Jurgens also included an attack on millennials upset by the results of this week's election. Jurgens quickly deleted the tweet after it sparked a negative reaction, but one Twitter user (kept anonymous here) did manage to screencap it: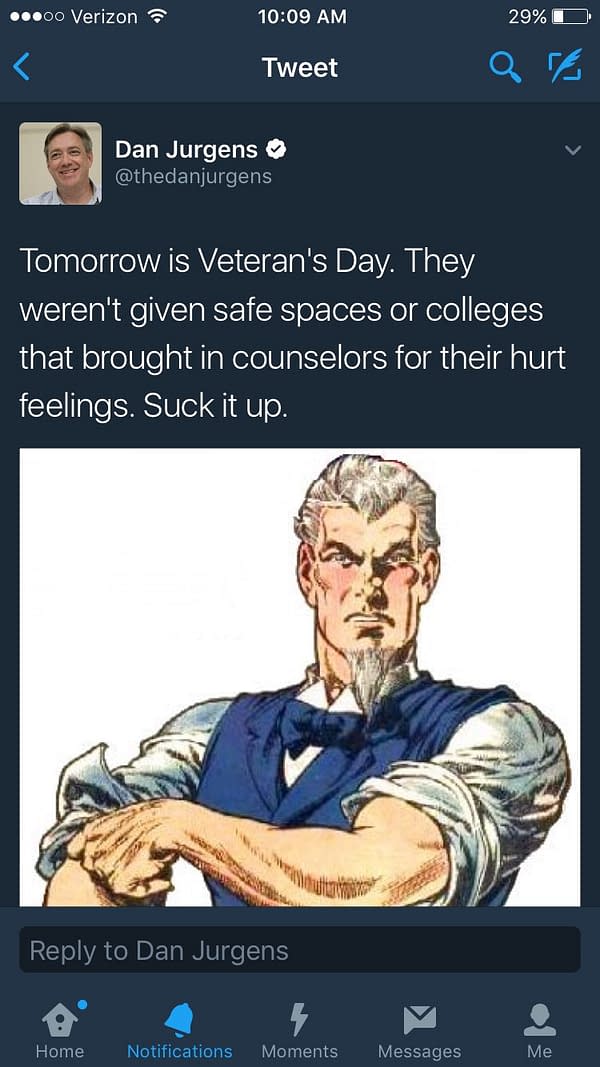 Jurgens is entitled to his opinion, of course, but it does seem to be an unnecessarily hostile way of celebrating Veteran's Day. We'd hate to see what he tweets for other holidays, is all we're saying. "Merry Christmas to all, unless you put rum in your eggnog instead of brandy, go fuck yourself!" A look at some of Jurgens' recent tweets may shed some light on what inspired him to lash out…
Ah. The election. Of course. We should have known that. In any case, Jurgens deleted the offending tweet and quickly apologized:
Wait, what does that have to do with safe spaces? What does it have to do with Veteran's Day even? How did that tweet try to make that point at all?
Clearly just an innocent tweet that was taken the wrong way. It's like that time I sent my Grandma a birthday card that read, "Happy Birthday Mom-Mom, hope you're having a great day, and if not, well then suck it up old lady!" I still don't understand why she got so mad. She's very sensitive, I guess.
Was it? Has he? Guess we'll find out in a future Bleeding Cool article. Thanksgiving is coming up soon, after all.
---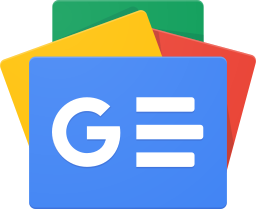 Stay up-to-date and support the site by following Bleeding Cool on Google News today!