Last year saw a number of sequels to Watchmen published, including Doomsday Clock, HBO's Watchmen, Watchmensch in Heavy Metal Magazine's Soft Wood and Peter Cannon: Thunderbolt by Kieron Gillen, Caspar Wjingaard, Mary Safro and Hassan Otsmane-Elhaou from Dynamite Entertainment. But the latter was the best one by far. Dynamite published an oversized hardcover edition, and a signed edition, last year and, with an eye on awards season, have released the first issue for free for Bleeding Cool.
Peter Cannon Thunderbolt Oversized HC
Writer: Kieron Gillen
Artist: Caspar Wjingaard
Colorist: Mary Safro
Letterer: Hassan Otsmane-Elhaou
FC | 124 Pages | Standard Edition: $29.99 | Superheroes | Mature

His level of genius is matched only by his heroics, and in humanity's darkest hour, he's the hero they need the most-alas, poor humanity. Peter Cannon— the man known as Thunderbolt — is only too happy to leave civilization to face its end. Kieron Gillen (The Wicked + the Divine) teams up with powerhouse artist Caspar Wijngaard (Doctor Aphra) as he returns to the superhero genre with a dark, humorous and relentless love song to the genre. Well, "Love Song" in a Leonard Cohen Love Song kind of way. Peter Cannon, Thunderbolt: saving a world he hates.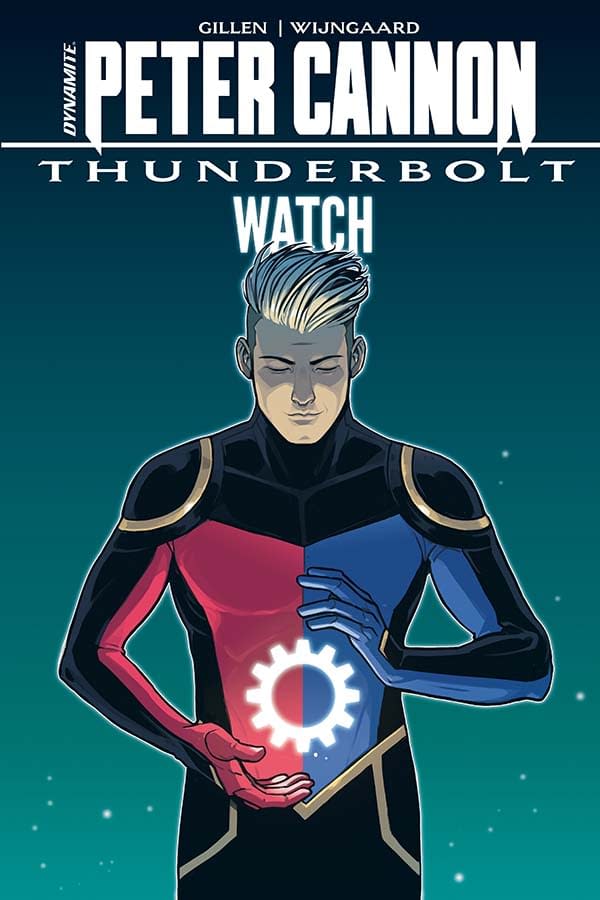 Enjoyed this article? Share it!